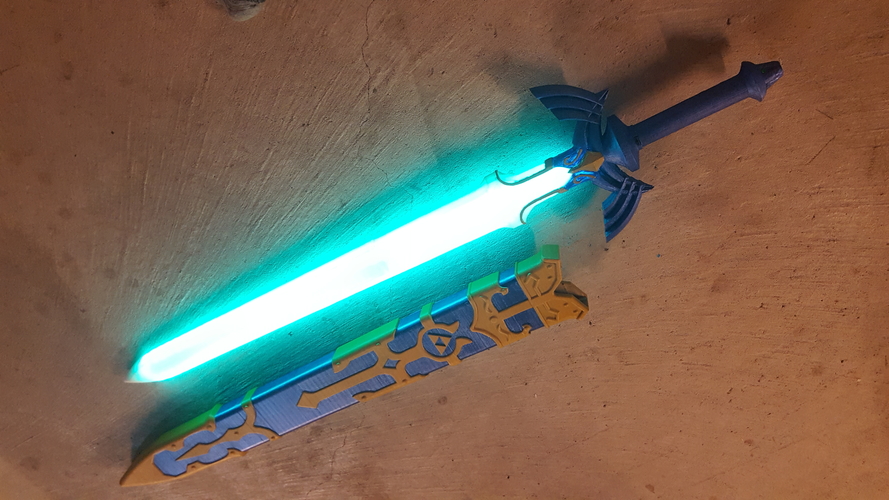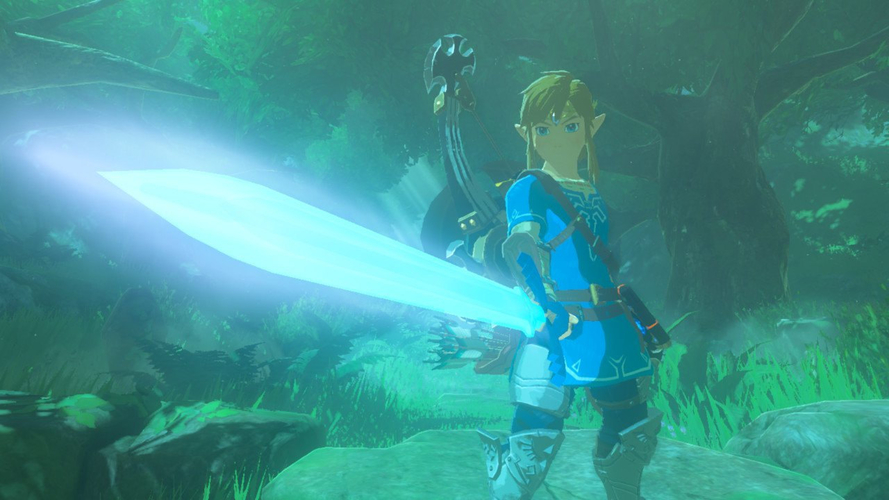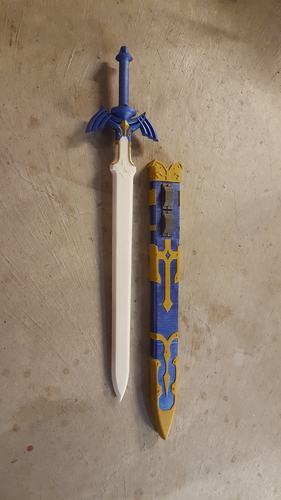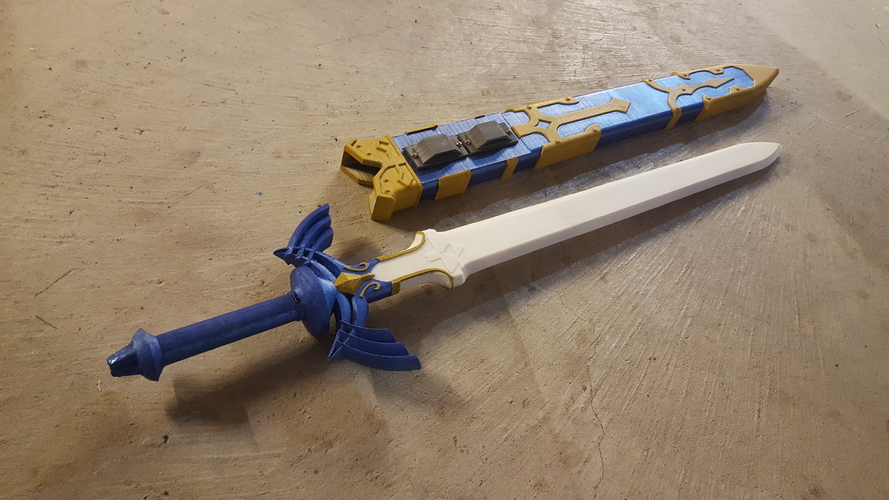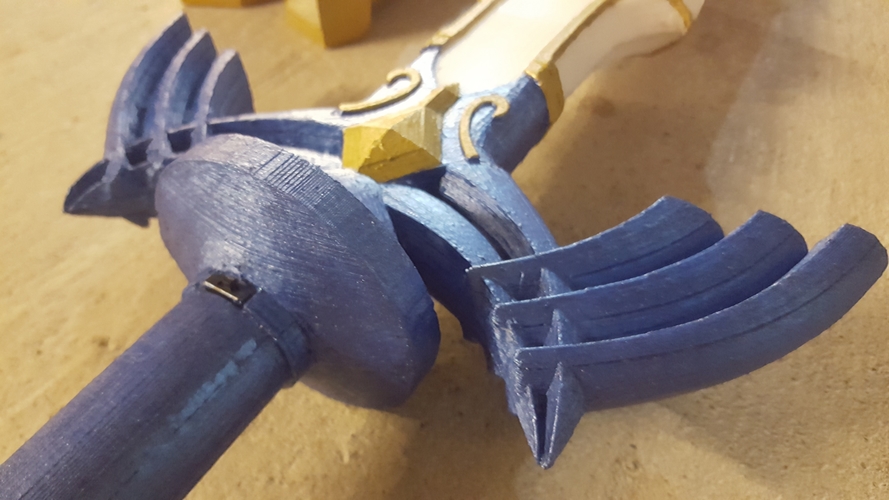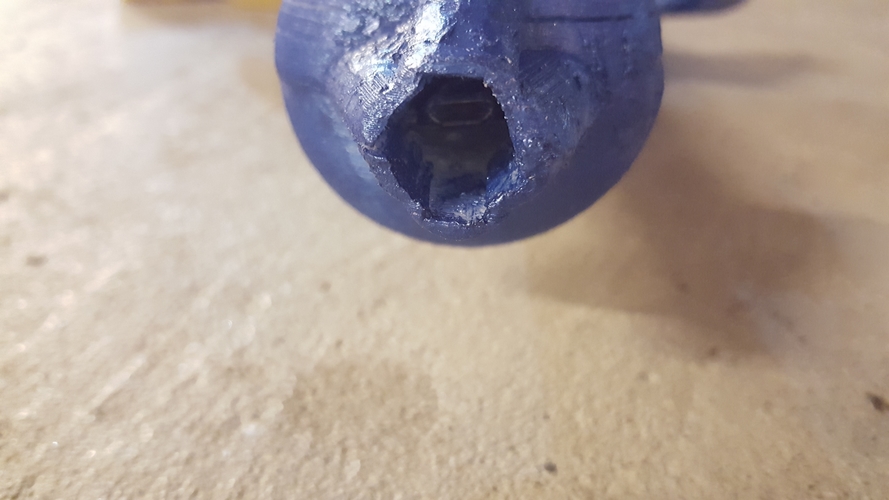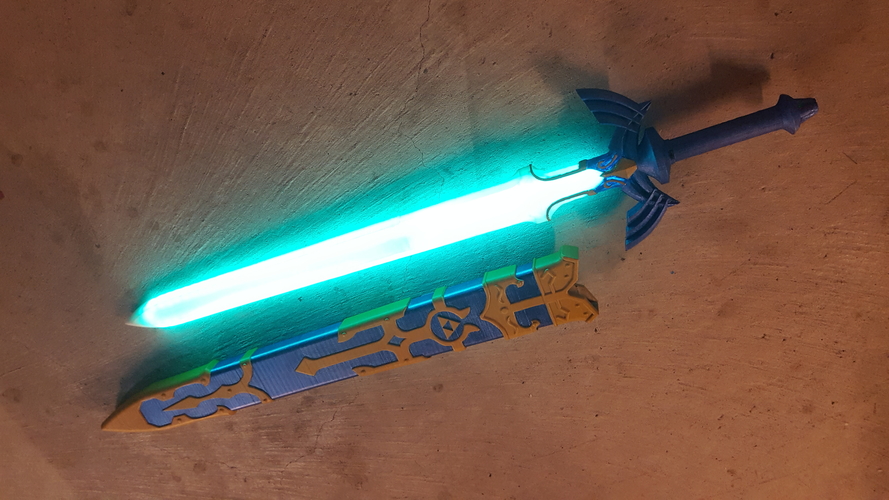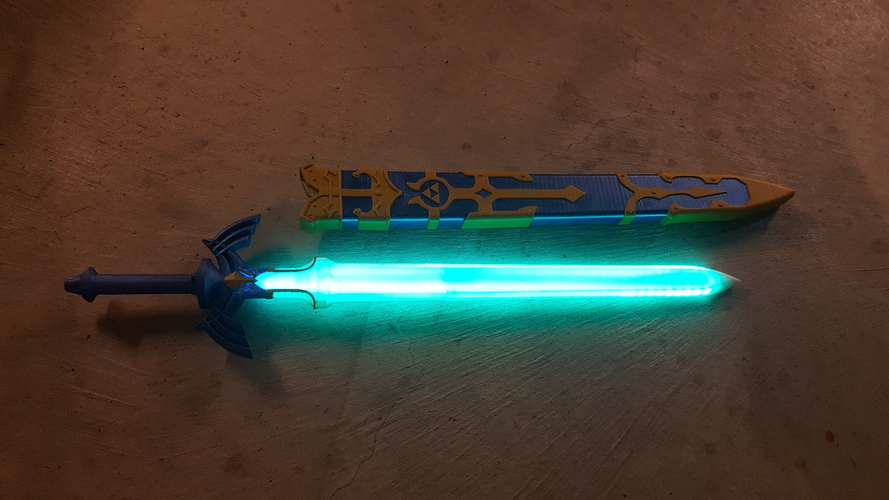 Inspired from Breath of the Wild and the Adafruit guardian sword build. Seemed like a logical next step to combine the two and since ChaosCoreTech had already released a fantastic model to start with I opted to use that as my base to remix.
Designed to be printed on a CR-10 S5 so the pieces are in the 450-525mm length. Obviously that's not going to fly for the average printer but I wanted to test my build volume since it's a 500mm cube! Another major reason for making the parts so big was to reduce the visible seams when light passes through. Aside from welding material into the cracks then sanding I don't know a better way to handle seams beyond molding and casting. Eventually I will make an effort to modify the parts to work on smaller build plates, but I don't know how soon..
Print Settings
Printer:
Creality CR-10 S5
Resolution:
200 Microns
Infill:
10%
Notes:
Okay for this build I'd advise printing it in PLA on a heated glass bed with a layer of glue stick applied for adhesion. Glass makes a beautiful mirror finish that pops off easily and gives you a really flat surface.
You'll need; Adafruit hardware (see guardian sword build for parts list) PLA/ABS natural white (not clear- it's too clear) Large format printer
Steps 1) Print 3D Parts 2) Assemble Lighting Circuit 3) Program Circuit with Arduino 4) Clean 3D Parts 5) Mount Electronics 6) Bond Sword Halves 7) Paint & Seal 8) Vanquish Evil
Happy printing!
Materials Needed;
Natural PLA - https://amzn.to/2WB3qy2
Adafruit NeoPixels - https://amzn.to/3dhH0I6
Trinker Pro 5V Logic - https://amzn.to/2vOpo5W
Battery Charge board - https://amzn.to/3bgzyLq
Hook-Up Wire - https://amzn.to/2QDMFib
Soldering Iron Starter Kit - https://amzn.to/2UzH2T6
3D Printer CR-10 S5 - https://amzn.to/399VarH
Acrylic Paints - https://amzn.to/2J9Cq0P
If you wanted to make any donations I pretty much refuse to support PayPal, so I've listed my crypto wallets for Bitcoin and Ethereum instead. 
Bitcoin - 3FigXCWXwUENTsWZosfNoZqZoGtfEjGgEJ
Ethereum - 0x4B7686A8C420B6b193295C01f5e4A2c1e60a32eC 
Thanks in advance I hope to be able to post more frequently! :)
Anima3D is a participant in the Amazon Services LLC Associates Program, an affiliate advertising program designed to provide a means for us to earn fees by linking to Amazon.com and affiliated sites.
Lightning Sword - Blade Bottom.stl
29.8 KB
Lightning Sword - Blade Top.stl
38.9 KB
Lightning Sword - Handle Bottom.stl
720 KB
Lightning Sword - Handle Top.stl
675 KB
Lightning Sword - USB Cap.stl
28.8 KB