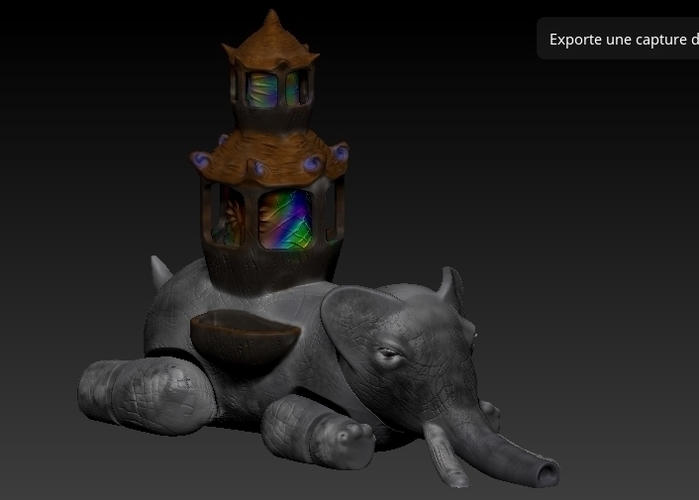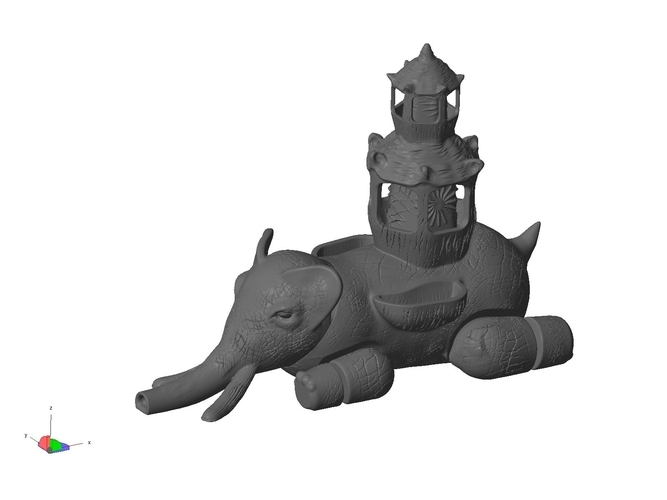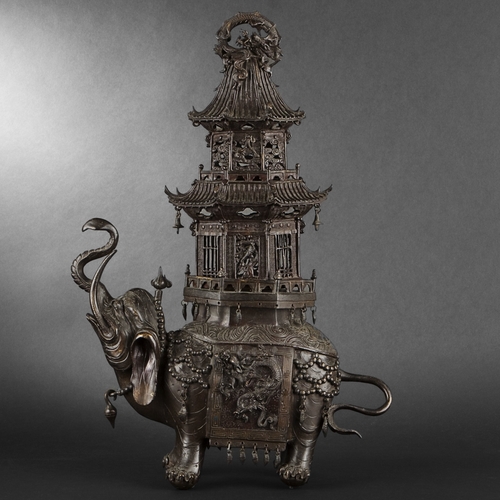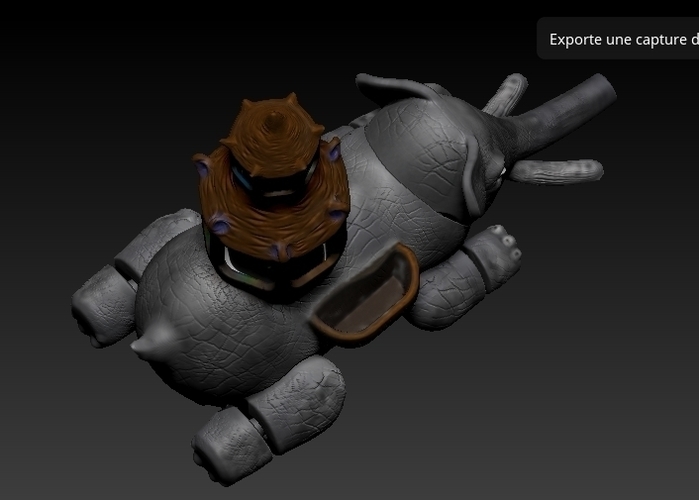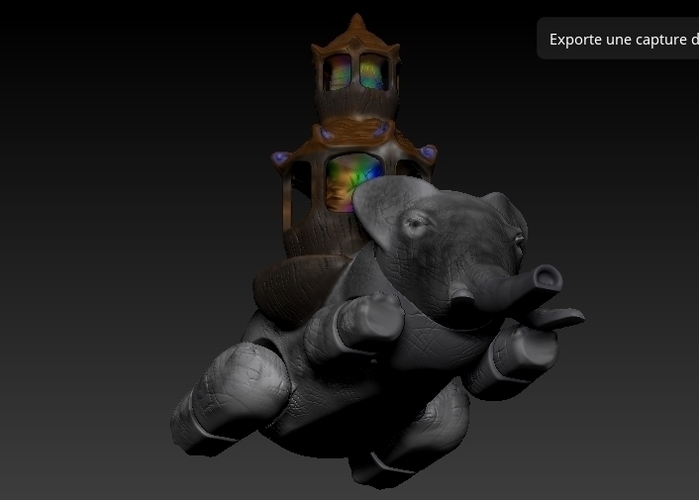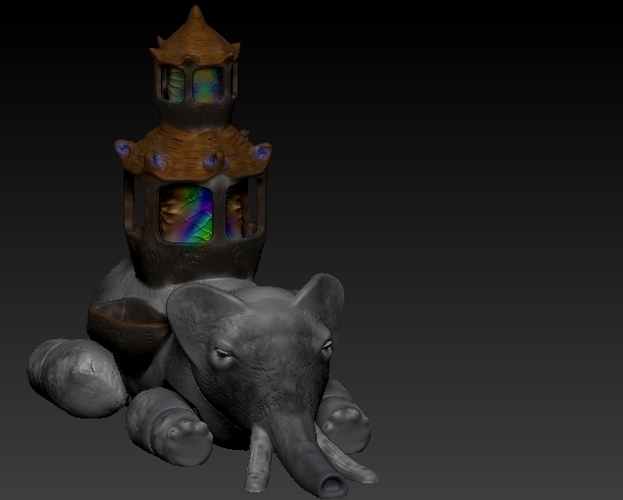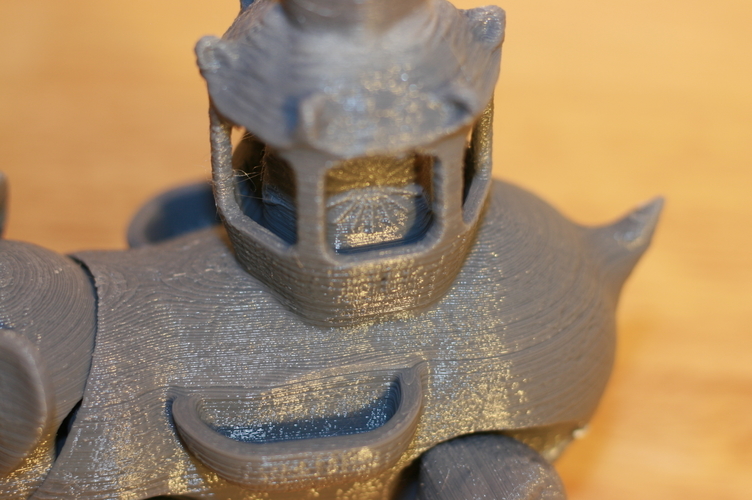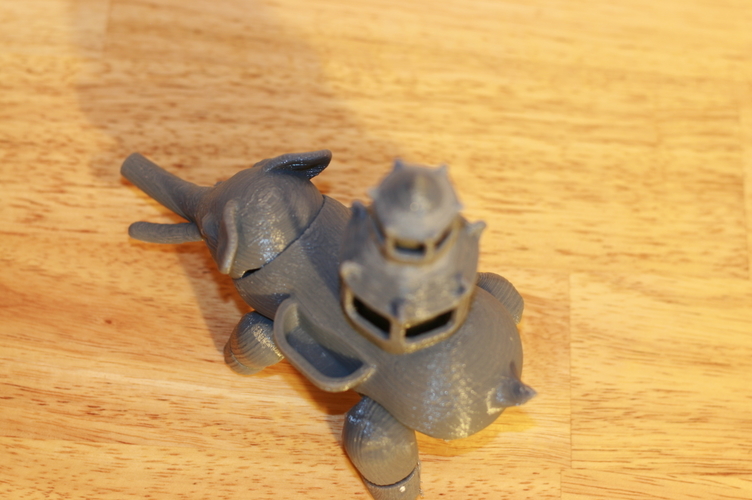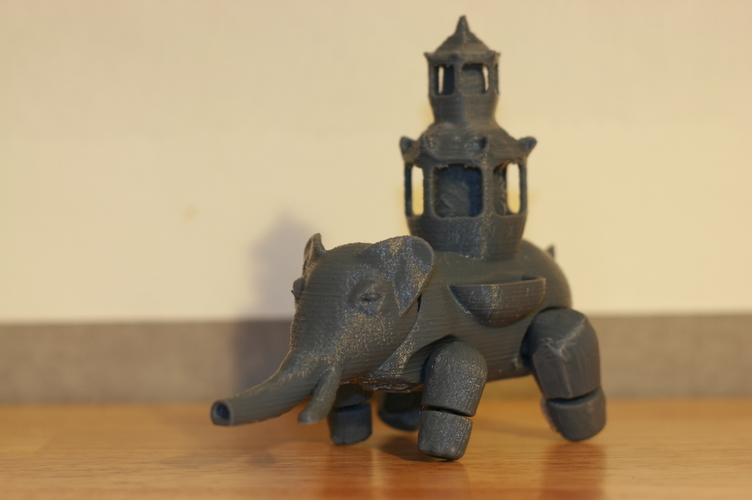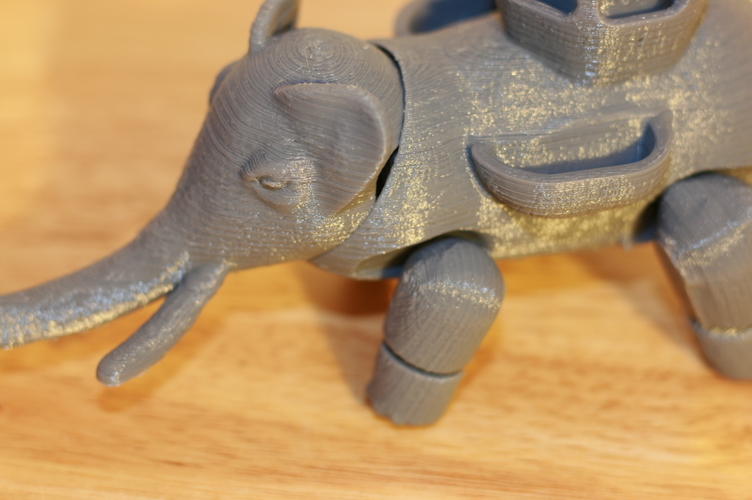 No Prints Yet

Be the first to upload a Print for this Design!
This is my completely printable project for @pinshape @mold3D !
First of all, I would like to thank the various partners: Pinshape, ZBrush, Mold3D Academy, 3DArtist, FormLabs, Oculus, Medium, Sansar.
I was very pleased to take up the challenge that was proposed. I took the greatest care at each step to get the best possible product: reflection on the contribution of 3D printing and its technical constraints, sketches, modeling, printing of the 3 objects, taking pictures. So, I hope that the result will please you...
I am fascinating by 3D printing possibilities, like make one pre-articulated object (by using bridge capacities). I have designed my Avatar with such caracteristics and particulary have been carreful to obtain only one object to drag on the slicer : I draw very small links (0.05 x 0.05 mm section) between my different parts for this ; they vanish during the slicer job. My object is netfabbed, and manifold. I will like to share my creation with the maximum of people and have a very large broadcasting, so the printing parameters are very simple. (rule of the 45° angle maximum, ...)
This Elephant is an original character that represents my personality : I have always manufactured a lot of prototypes (for my brother, a visual artist, illusionist), furnitures for my home,... and at the point, I discovered the Maker movement 3 years ago. I have share my creations during 2 editions of the Nantes Maker Faire, where everyone can be admirative of "Les Machines de l'Ile", a fantastic giant and animated puppets exhibition. The mental relation with "leFabShop Elephant" was created...
I had the first point of my Avatar : what better than remixing a very appreciate 3D model for discover 3D sculpting world. It's my first 3D creation with this technic. I began to draw main volumes and articulations system on a semi-parametric soft (I didn't use the leFabShop Elephant.stl files), I have all re-created, for author's rights questions, and because I wanted to have the 4 legs independant and one supplementary articulation at the knee (this file is available before sculpting : "City Dream Elephant - Mechanical Base.stl").  After, I have sculpted the model like a Potter who sculpts clay. There are two definition of the final work, dependant of your quality resolution
Inspirations :
Elephant by leFabShop :
https://pinshape.com/items/662...
Les Machines de l'Ile - Nantes :
http://www.lesmachines-nantes....
Indian fantasmagoric Elephants :
https://www.google.fr/search?q...:
https://www.google.fr/search?q...:
Tips and parameters for a good print result !!!
All the parts are optimized for those settings :
I think these are the most widespread features currently on large public machines and RepRap machines manufactured at home. I hope to soon be able to test more accurate prints with an SLA 3d Printer ;-)
Nozzle diameter : 0.35 mm or 0.4 mm - Good for 0.5mm too.
Layer Height : 0.2 mm or 0.1 mm
Wall Thickness : 0.7 mm or 0.8 mm
Infill : 20 pc
Top and Bottom Thickness : 0.6 mm
Brim : NO
Support : NO
I cant use ABS, so it has not be tested.
PLA filament recommended.
9h (540 minutes) of printing job.
Enjoy !
City Dream Elephant - Mechanical Base.stl
2.12 MB
City Dream Elephant UHD.stl
23.2 MB
City Dream Elephant HD.stl
5.79 MB