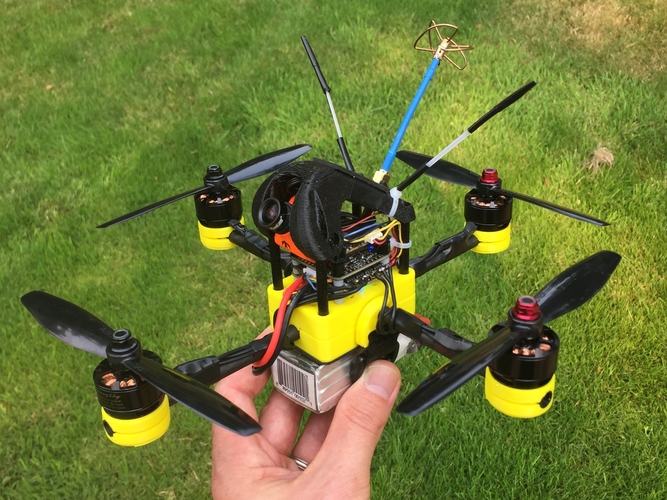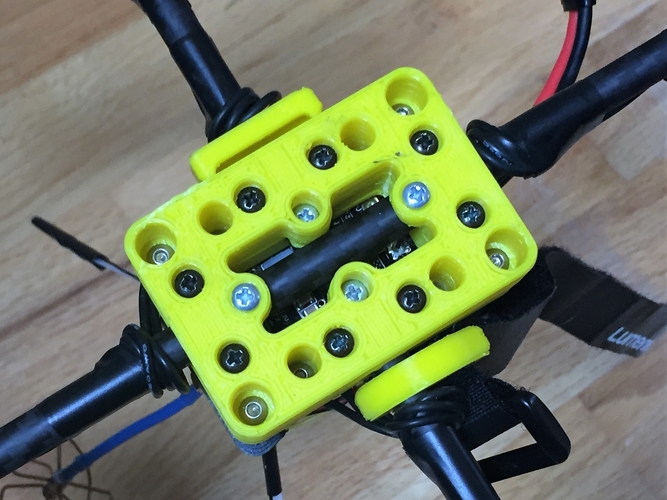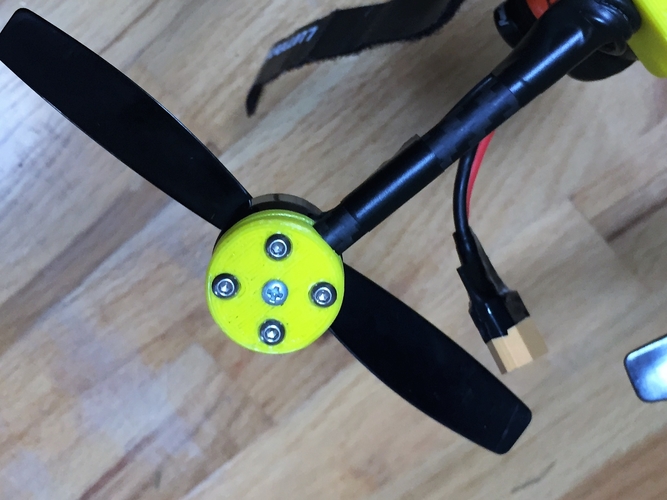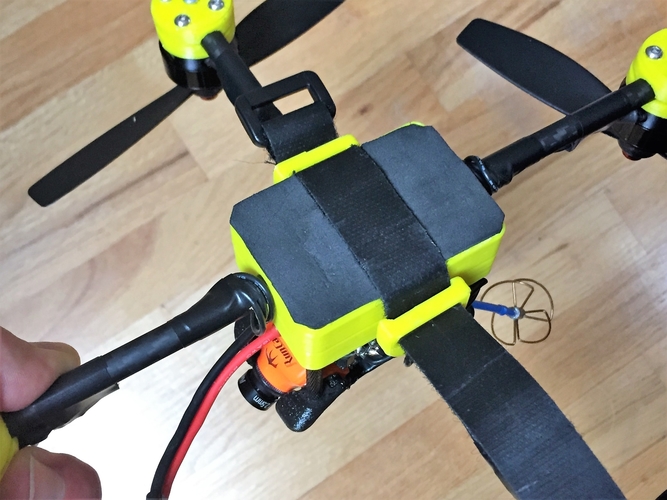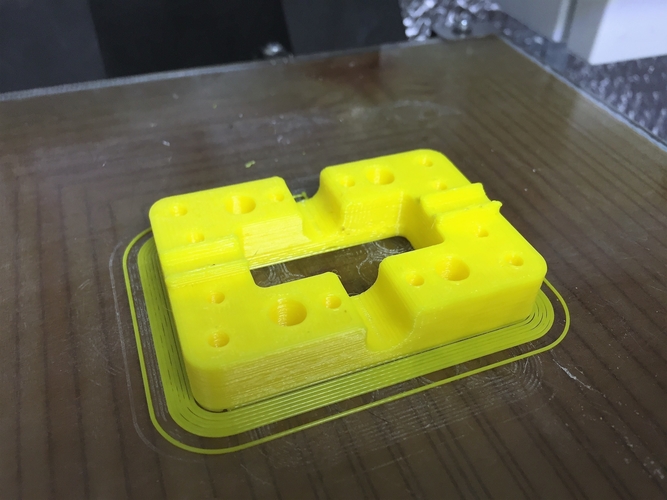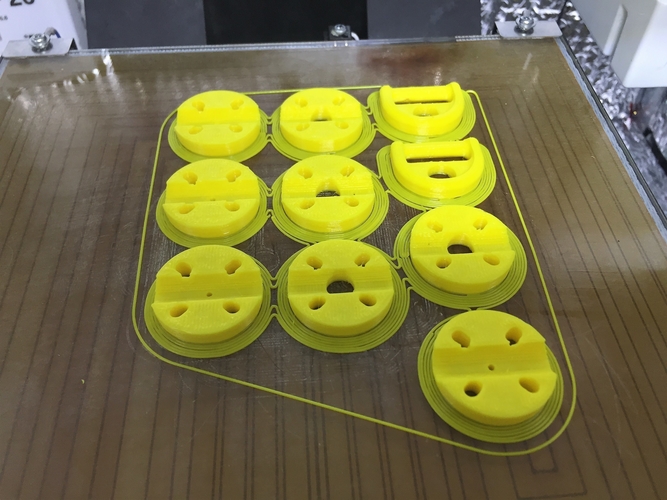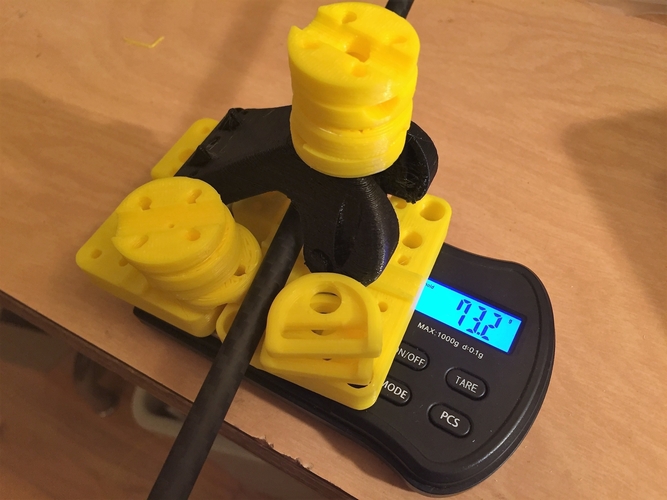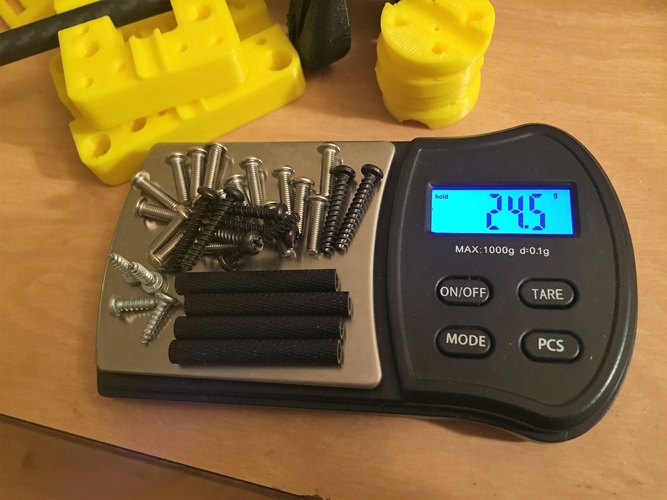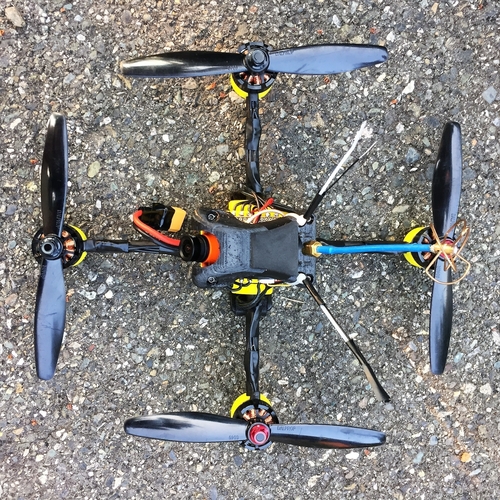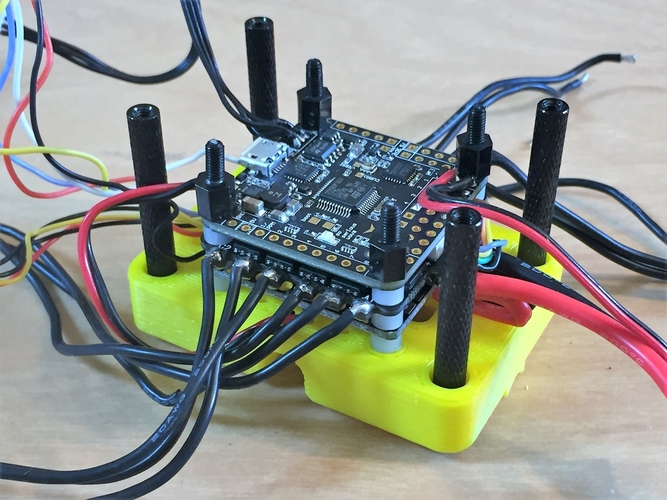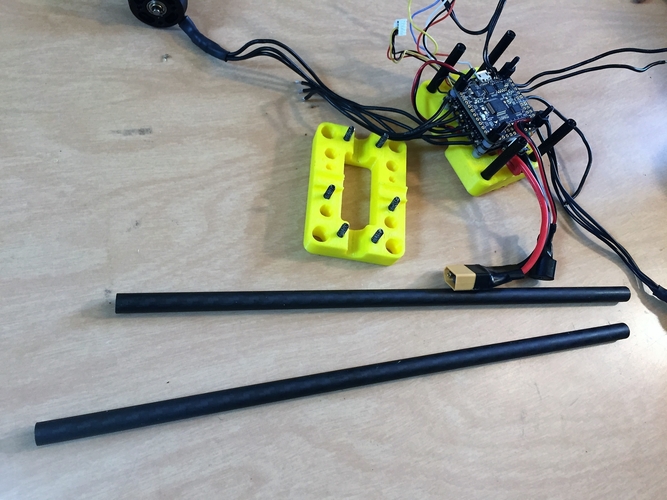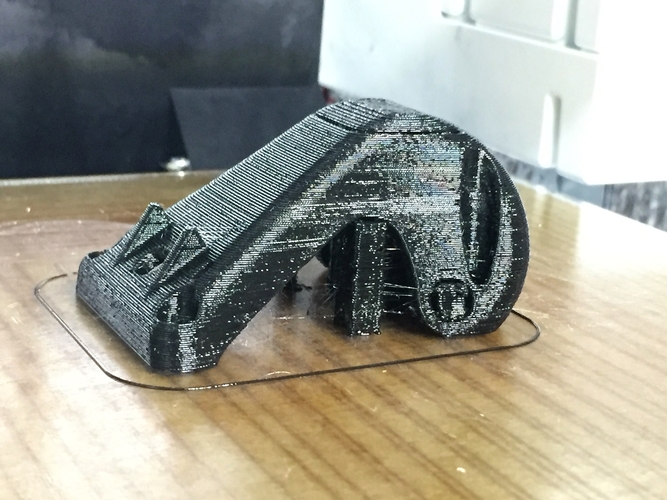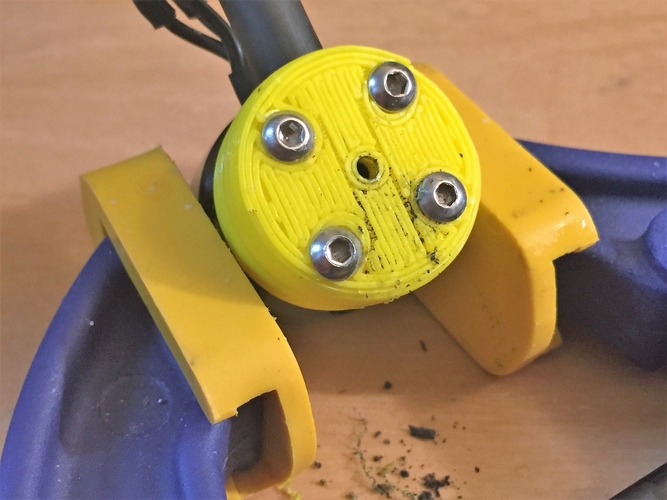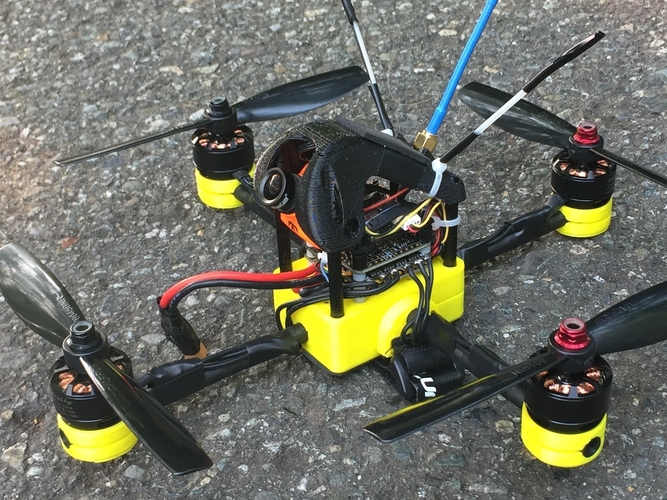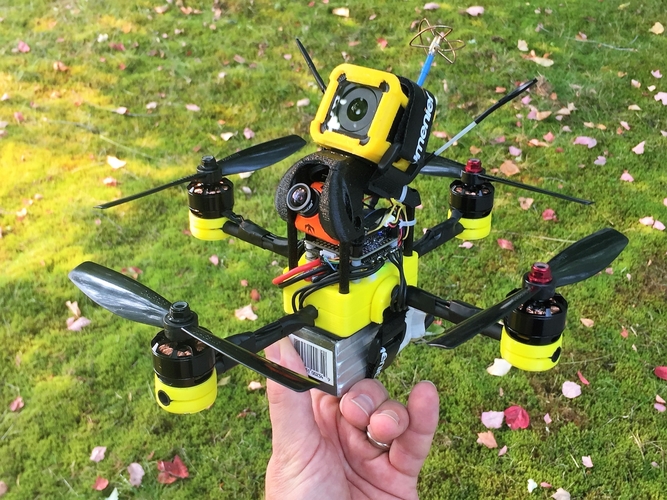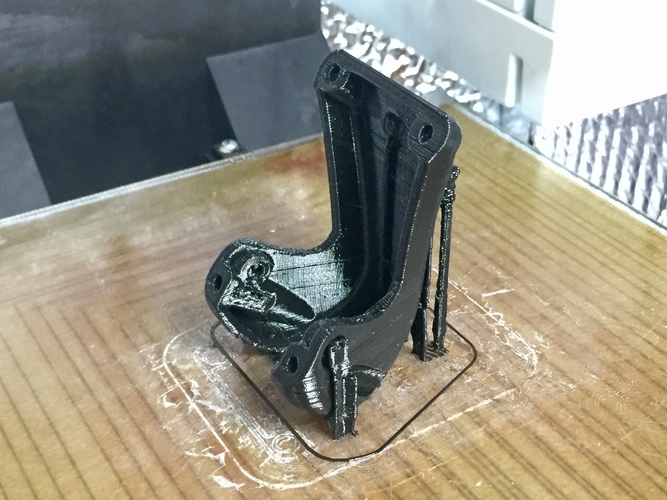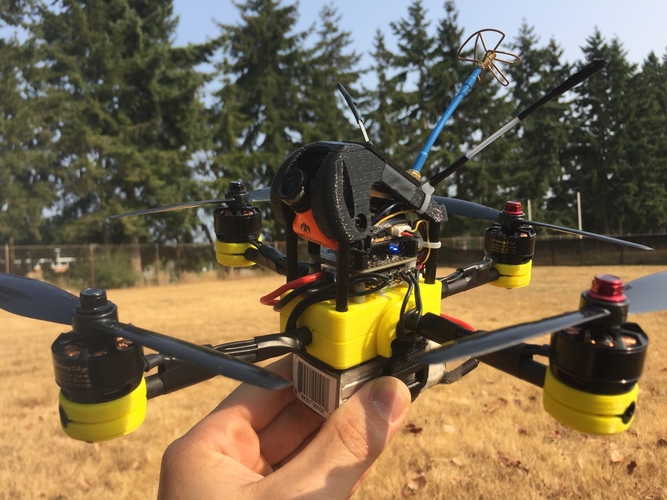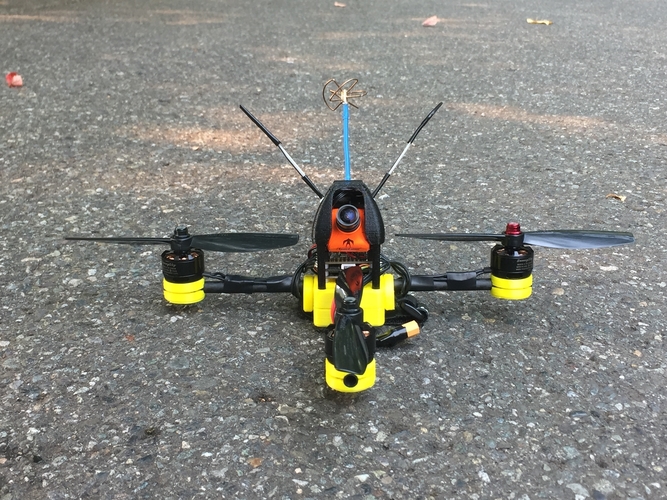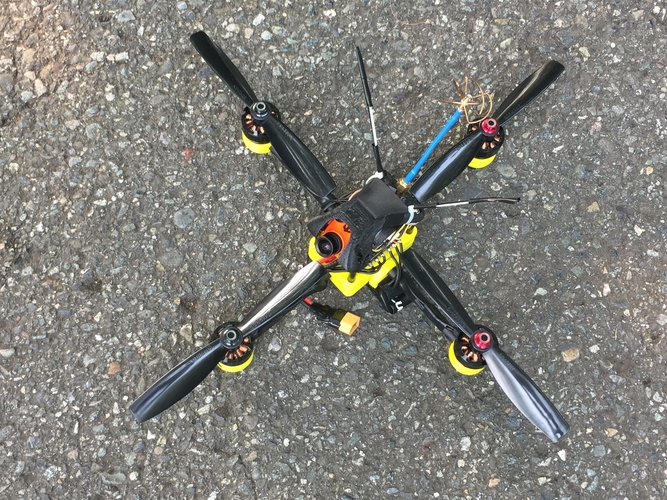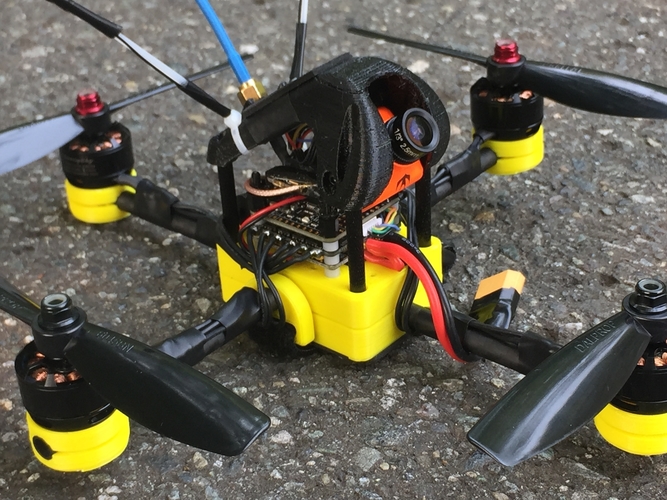 Update (4/15/18):  File, "bb004v1.1 plus motor mount lower.stl" added after substantial testing.  This is a stronger version of the lower motor mount part.  The v1.0 part had a little too much flex.
YouTube Channel / Instagram / Facebook
The Birdbone Plus is a very fast, lightweight, rugged, 3d printable, plus configuration freestyle/race FPV quadcopter frame that can accommodate 4", 5", and 6" props.  It uses standard 8mm O.D. carbon tubing for arms.  Cut the tubes to length as-needed for your props.
I developed the frame using ABS and SemiFlex.  Other materials will likely work very well.  Typical weights for a 6" prop configuration are 75 grams for the printed components and tubes, and around 25 grams for all the mounting hardware.  Substitute nylon/aluminum/titanium mounting hardware to further reduce weight.
Download the latest instructions .pdf file for build process details.
PARTS LIST:
Arris 8mm O.D. 3K tubing (Amazon ASIN:  B00TF8UY9A)
Fine toothed hacksaw blade (and a hacksaw)
(Qty=8) #4 x 3/4" length thread forming screws (McMaster P/N 92295A109)
(Qty=20) M3 x 12mm length screws (McMaster P/N 92095A183)
A 3/32" drill bit specific for drilling carbon fiber (McMaster P/N 2828A71)
(Qty=8) 4 x 3/8" pan head sheet metal screws (McMaster P/N 90190A108)
35mm long standoffs (Amazon ASIN:  B071NFCP8W)
(Qty=4) M3 x 8mm (McMaster P/N 92095A181)
OPTIONAL (depends on electronics):
(Qty=4) M3 x 22mm (McMaster P/N 92095A473)
bb004v1.1 plus motor mount lower.stl
2.65 MB
Birdbone Plus Instructions v1.1.pdf
46.4 KB
Birdbone Plus Instructions v1.0.pdf
45.8 KB
bb006v1.0 plus strap bracket.stl
3.11 MB
bb001v1.0 plus body lower.stl
23.1 MB
bb002v1.0 plus body upper.stl
16.9 MB
bb003v1.0 plus cam mount.stl
20.5 MB
bb004v1.0 plus motor mount lower.stl
1.95 MB
bb005v1.0 plus motor mount upper.stl
500 KB