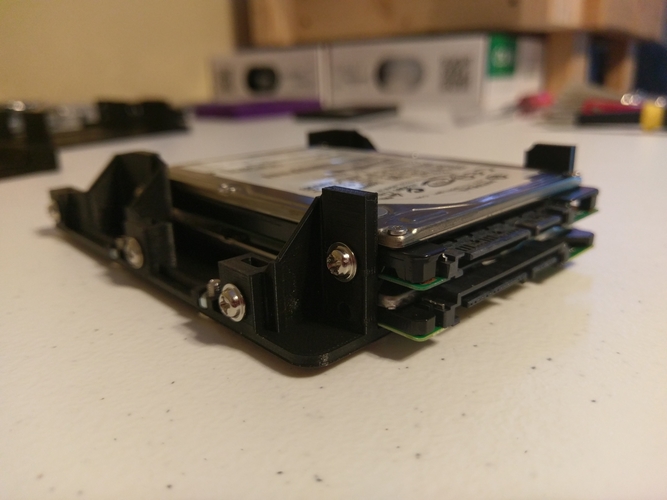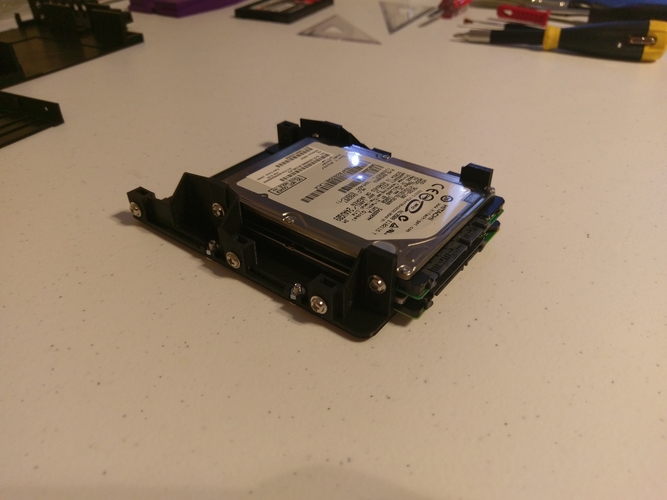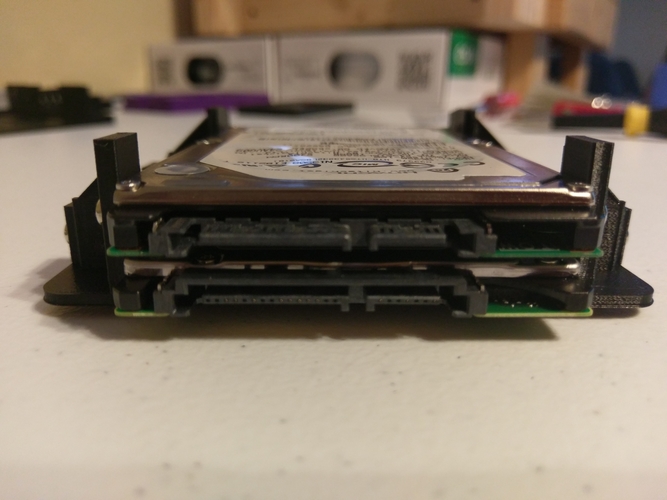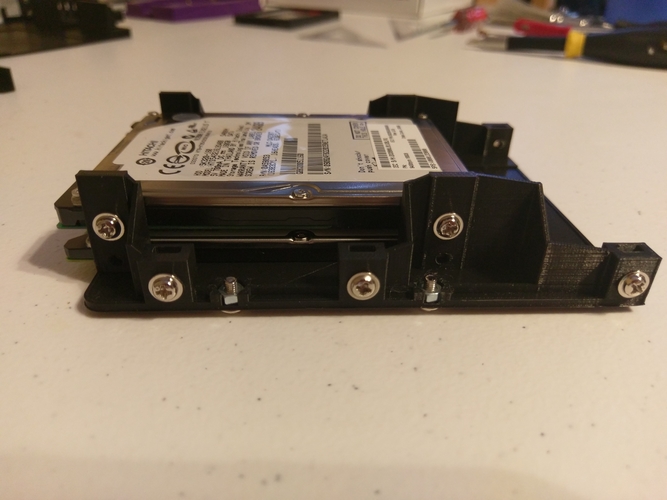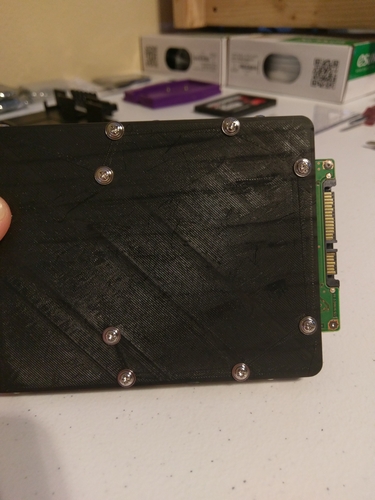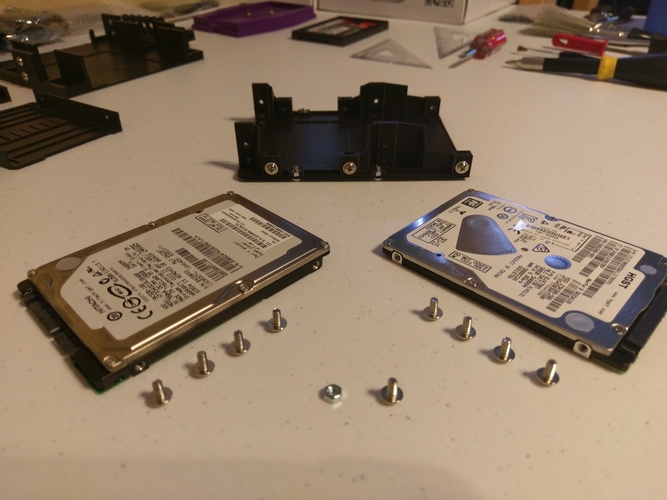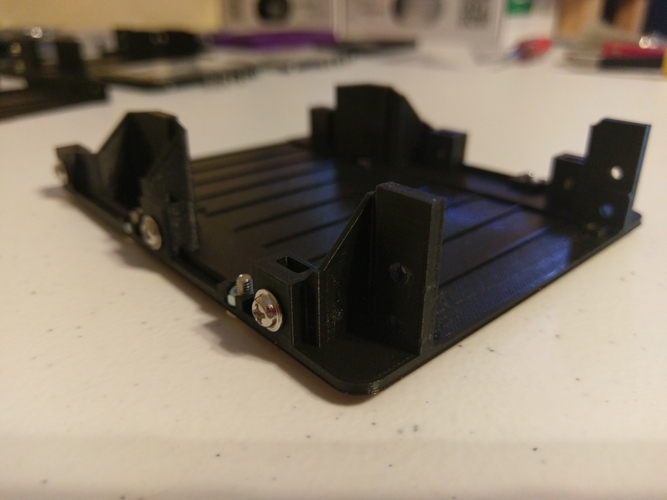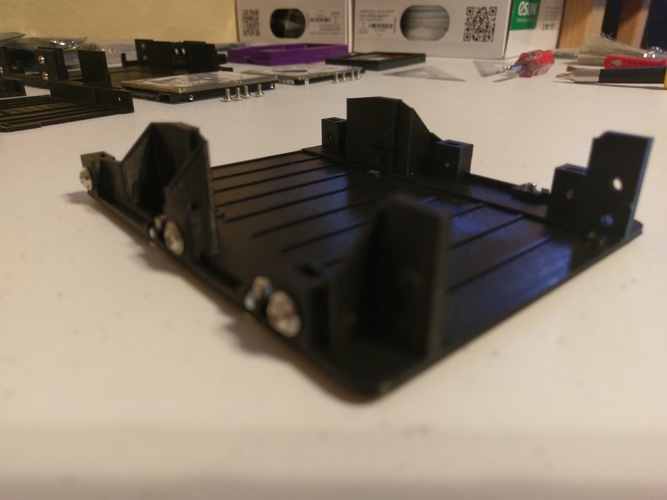 This drive bay adapter transforms a 3.5" drive bay into a dual 2.5" drive bay. The bottom mount supports a 7mm drive (most SSDs conform to this size) and the top mount supports up to a 15mm drive (tallest 2.5" drive available). This allows for a total consumer storage level of 1 terabyte of solid state capacity and 3 terabytes of hard disk drive capacity. Utilizing enterprise class storage allows 3.84 terabytes of solid state capacity and 6 terabytes of hard disk drive capacity. The bottom mount has both the side and bottom screw holes for the 2.5" drive and the top mount has the side screw holes available. The adapter itself has every 3.5" mounting screw hole available, both side and bottom. The hexagonal holes are for standard M3 nuts for mounting purposes.
This print used only 35 grams of PLA at 100% infill and took 8 hours and 40 minutes using my print settings (60mm/sec, slower on adhesion layers and outter walls, 0.1mm layer height). Some post processing will likely be required to remove any stringing and to bore out screw holes if there are any abnormalities. 
For installation of the drives, I recommend installing the bottom drive first and tightening screws in a cross pattern to ensure the drive is making direct contact with the bottom risers. Afterwards, install the top drive using the same technique and make sure all screws are very tight, as this will help prevent undue stress on the hard drives caused by vibrations. The same technique is recommended for installing the adapter in your case. 
DriveBayAdapter.3.5.V4.stl
329 KB