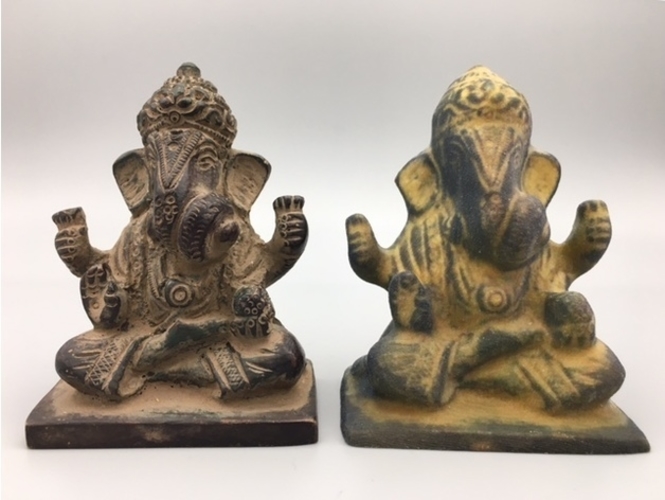 No Prints Yet

Be the first to upload a Print for this Design!
According to the Ancient History Encyclopedia, the Hindu elephant-headed god Ganesha is the "patron of writers, travellers, students, commerce, and new projects (for which he removes obstacles from one's path) and is rather fond of sweets, to the slight detriment of his figure." The original statue was purchased in Ahmedabad, India. 
This model was scanned using Trnio and then processed with MeshLab and Meshmixer. To see a walkthrough of how it was made, see our Tutorial Tuesday article Full-Color Prints, Starting With Trnio Photogrammetry.
Download the STL for free here, or buy a Full-Color Sandstone print of this model at Shapeways.
=====
Twitter:  twitter.com/mathgrrl
Hacktastic blog:  www.mathgrrl.com/hacktastic
Shapeways geekhaus store:  www.shapeways.com/shops/mathgr... 
This design and all associated pictures and files are licensed under the Creative Commons Attribution Non-Commercial Share Alike license. If you want to use designs, images, or files outside of the terms of this license, please email [email protected]
model_QECD_place_hollow.mtl
250 Bytes
model_QECD_place_hollow.obj
9.15 MB