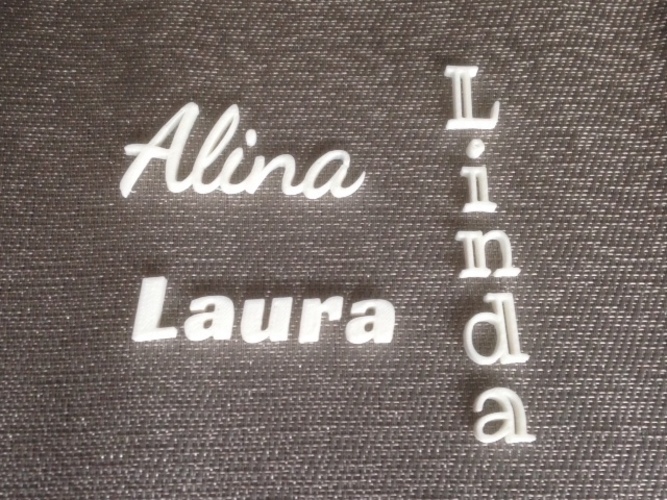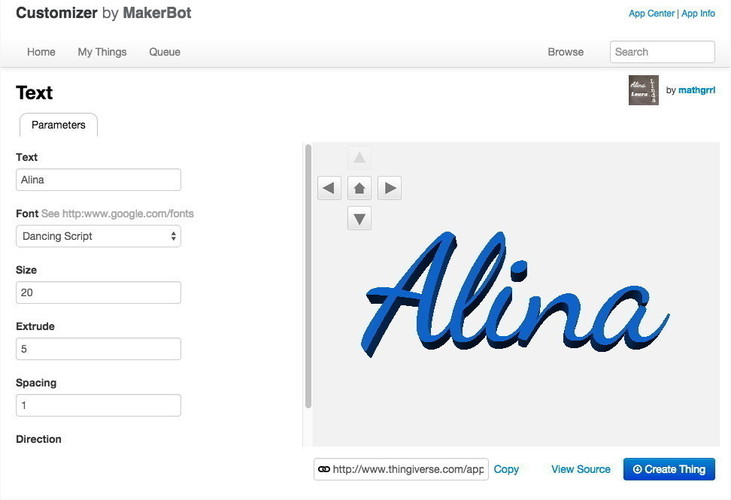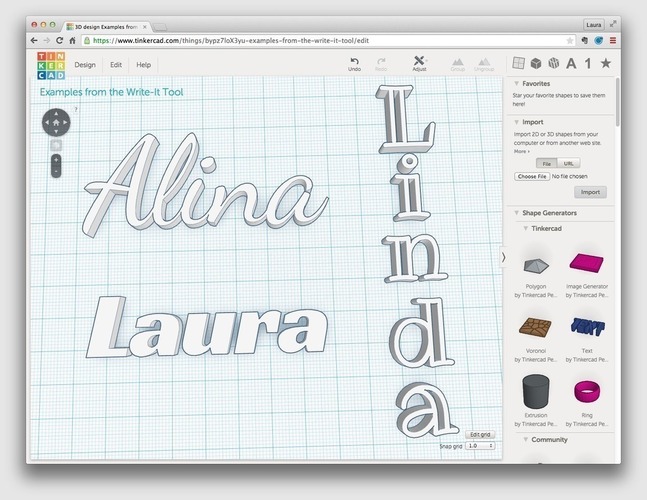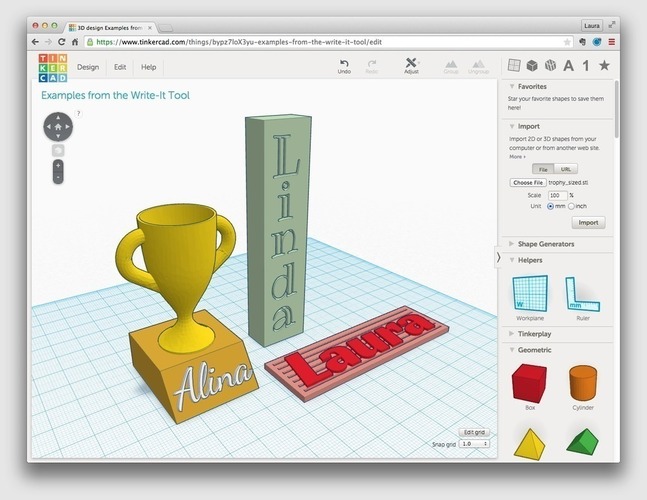 Write a word and print it out!
This isn't a 3D design, it's a 3D-design tool. The demo files are just examples; press "Open in Customizer" to get started with your own design.
The Text Tool utilizes the "text" function in OpenSCAD through the MakerBot Customizer so that you can create a quick 3D model of any word or phrase. The letters can be imported for use in any other design program as part of a larger design.
(The example picture shows some simple designs using the Text Tool output in Tinkercad, including a trophy cup shape from rocketboy's model http://www.thingiverse.com/thing:82860.)
Much thanks to tbuser and atartanian for creating the Customizer that makes this tool possible! Also again to atartanian for the idea of making a base web with offset/inset. Thanks also to to wstein for wrangling the Google font list into something nice to use in OpenSCAD!
=====
Twitter:  twitter.com/mathgrrl
Hacktastic blog:  www.mathgrrl.com/hacktastic
Shapeways geekhaus store:  www.shapeways.com/shops/mathgr... 
This design and all associated pictures and files are licensed under the Creative Commons Attribution Non-Commercial Share Alike license. If you want to use designs, images, or files outside of the terms of this license, please email [email protected]
text_example3.stl
1.38 MB