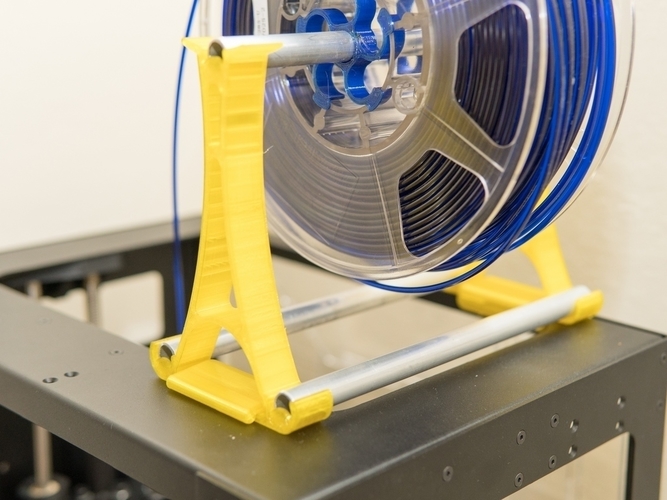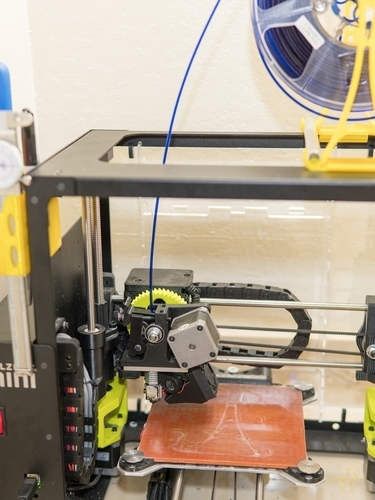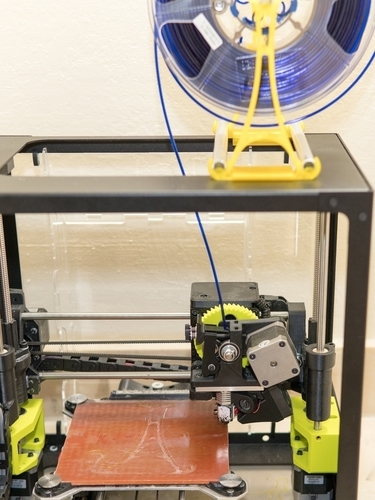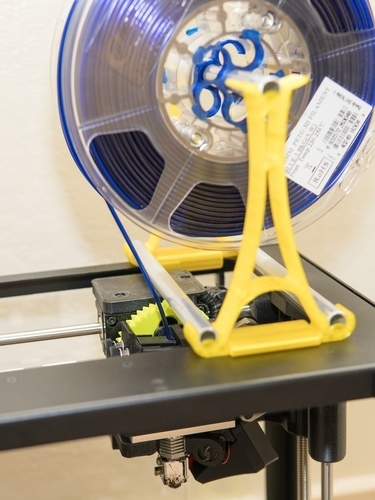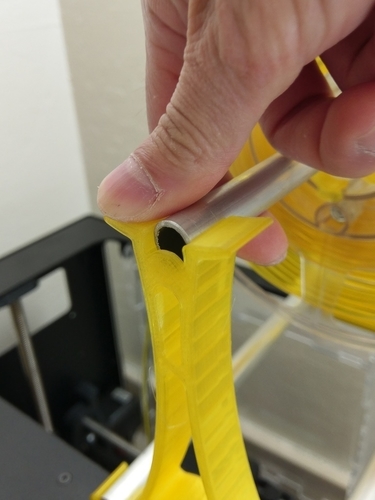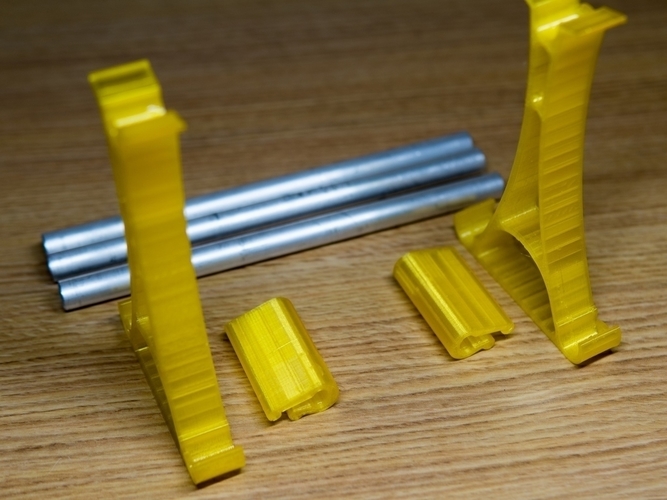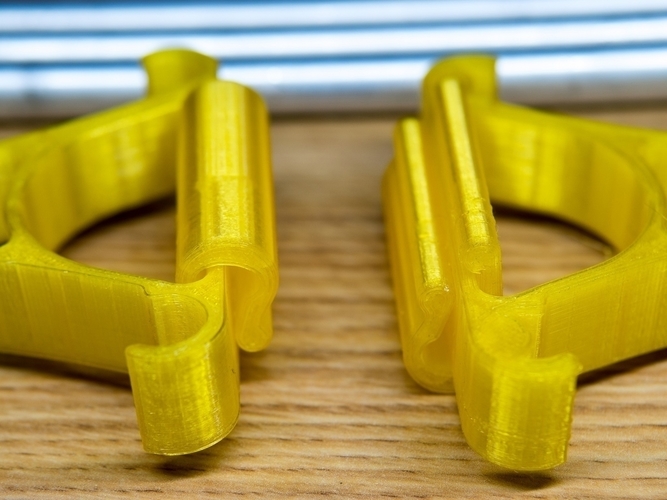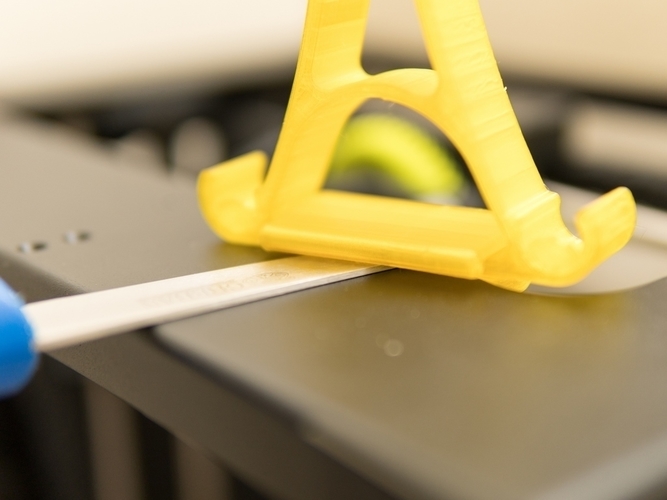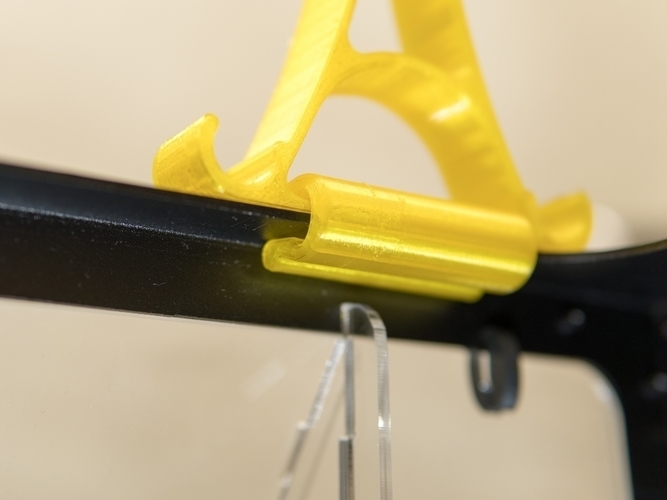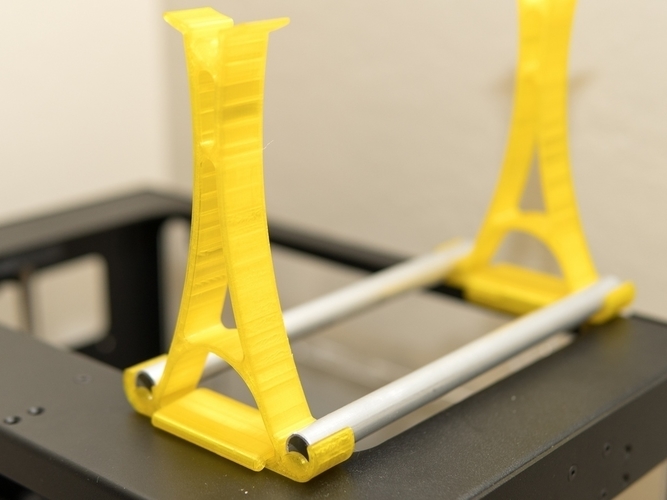 The spool holder that came with the Lulzbot Mini is a rectangular bar bolted at one end. It seems ready to snap off any day. I wanted to design a better spool holder. These are the design considerations: 
tool-less installation & removal 
closer to center of the print head's movement 
supported at both ends for stability and strength 
small rod diameter to minimize friction 
minimal gap between rod and hub to minimize swinging motion 
maximum strength for minimum filament weight.
You will need three round rods half-inch diameter and eight inches long. You can buy steel rods, round wooden sticks, or aluminum tubing at Home Depot, Lowe's, or any other hardware store. You can even order rods and tubing at exact length on Amazon. I think aluminum tubing provide a good balance of weight and strength. There was no sag or sway even with 10 pounds of weight.
The half-inch rod/tubing works with any spool hub that has an inner diameter close to half-inch. The ideal inner diameter is 14mm. I use this excellent customizable spool hub https://www.thingiverse.com/thing:2334107. I use this spool tower on a Lulzbot Mini which has an opening of 170mm wide at the top. This can be adapted for other 3d printers. Just cut the round rods approximately 33mm longer than the width of the opening.
I printed my copy with 2.85mm filament, infill at 20%, and shell thickness at 1mm. Total filament weight is 70 grams.