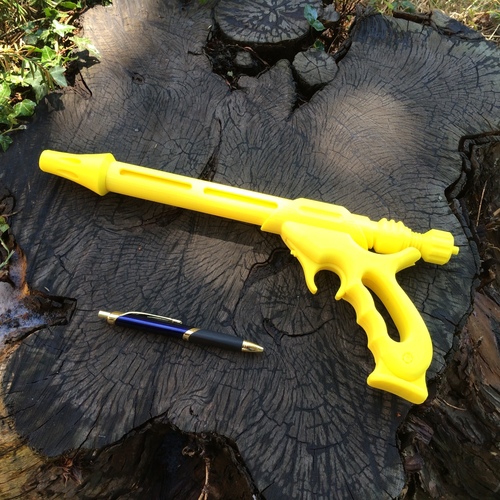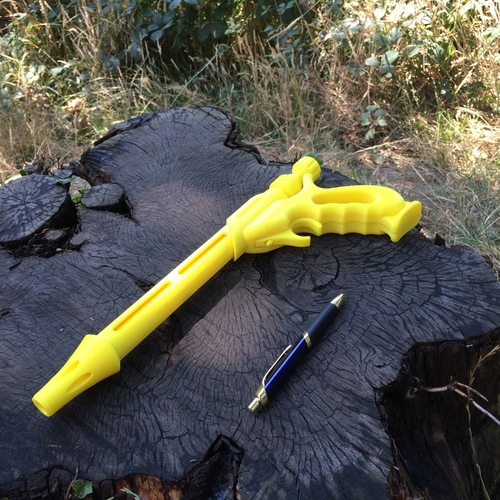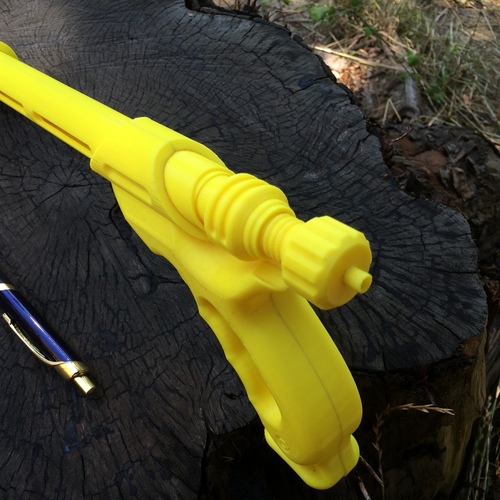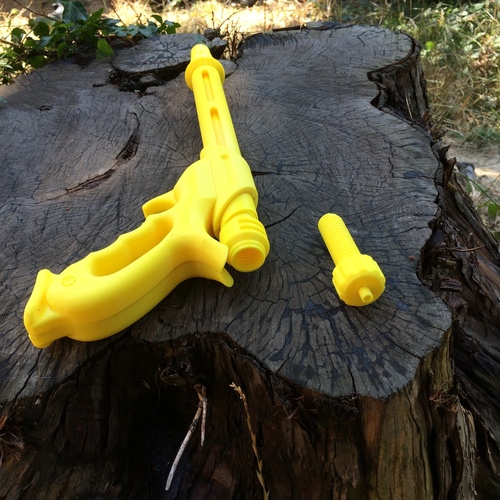 No Prints Yet

Be the first to upload a Print for this Design!
Star Wars Jango Fett from episode II attack of the clones. 
This is the STL files to enable you to print your own full sized design with sprung loaded working trigger and power knob at rear.  (you will need a spring 5mm diameter by 25mm long) available in most retractable pens.  
Download includes: Guaranteed printable STL files and visual step by step assembly instructions.
Original 3D Replica designed by Easton3D. Chris Easton. This Replica design was created by us and is the first 3D printable version of the Jango Fett gun. 
Premium 3D Designs - Push your printer and enjoy the detail
Guide Block.stl
684 Bytes
Jango Fett Blaster Barrel Left.stl
768 KB
Jango Fett Blaster Barrel Mid.stl
1.41 MB
Jango Fett Blaster Barrel Right.stl
769 KB
Jango Fett Blaster nose.stl
1.49 MB
Jango Fett Blaster Rear end.stl
1.17 MB
Jango Fett Blaster Rear Pin.stl
195 KB
Jango Fett Blaster Trigger.stl
557 KB
Jango Fett Left Handgrip.stl
869 KB
Jango Fett Right Handgrip.stl
866 KB
JANGO FETT Step 1.jpg
188 KB
JANGO FETT Step 2.jpg
232 KB
JANGO FETT Step 3.jpg
226 KB
New Bitmap Image.bmp
0 Bytes