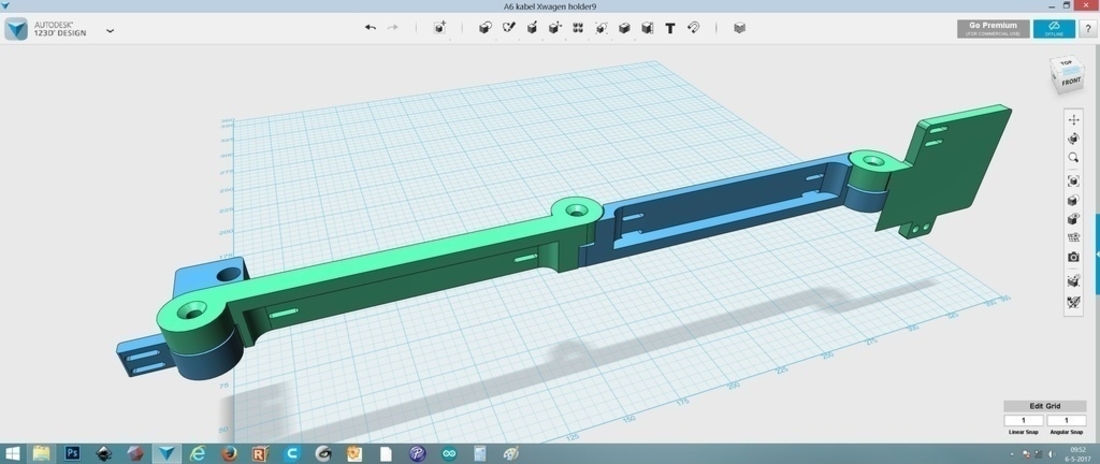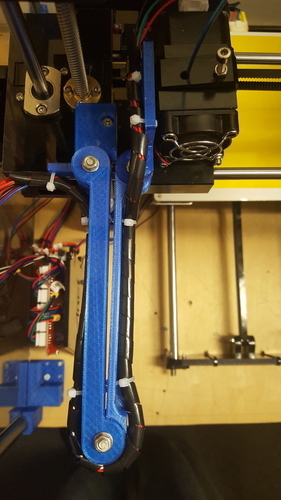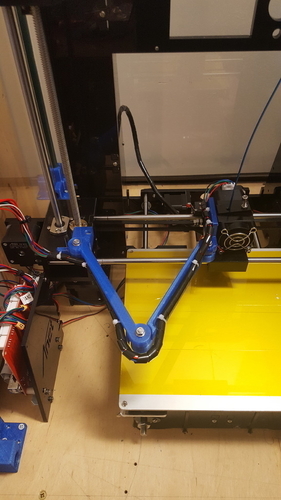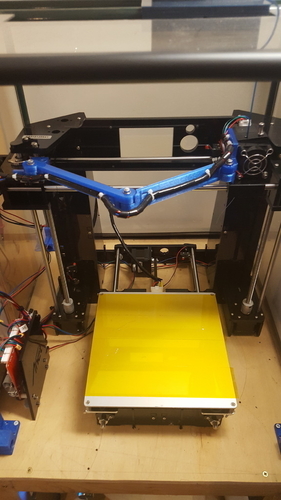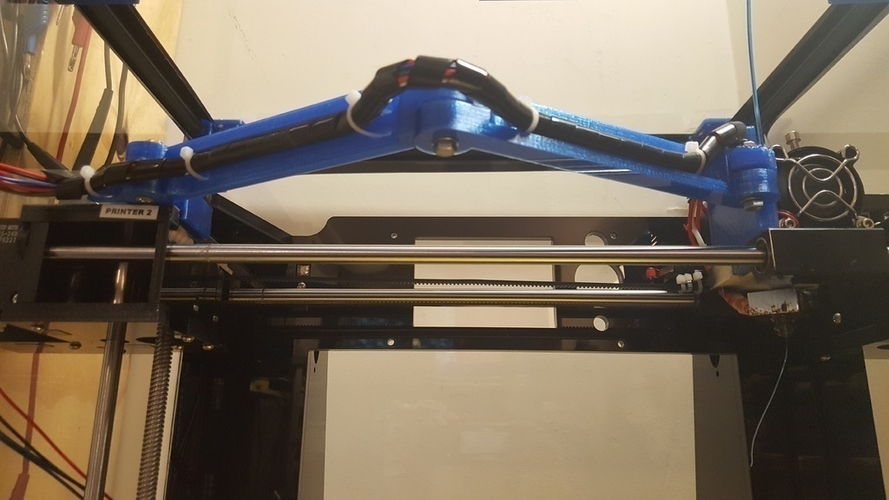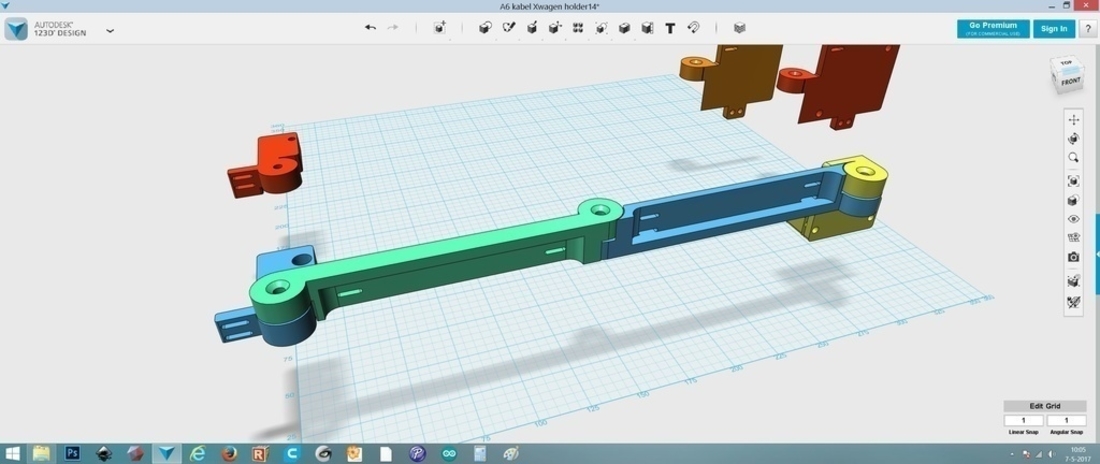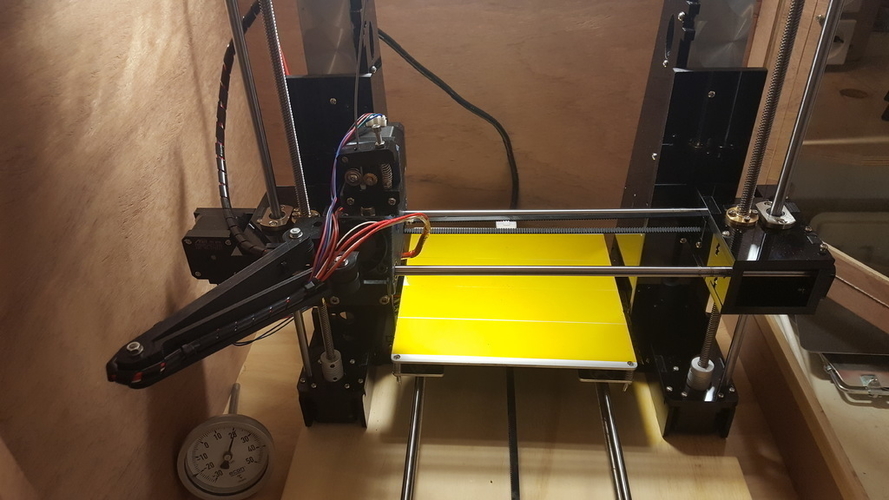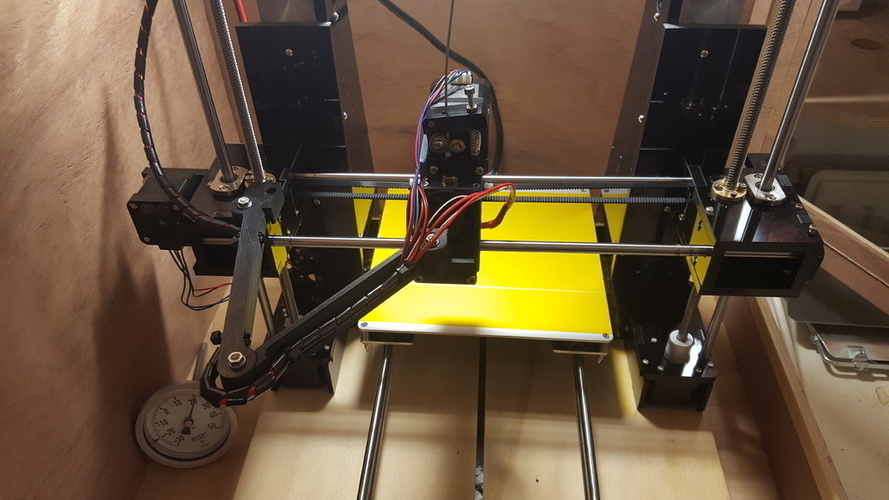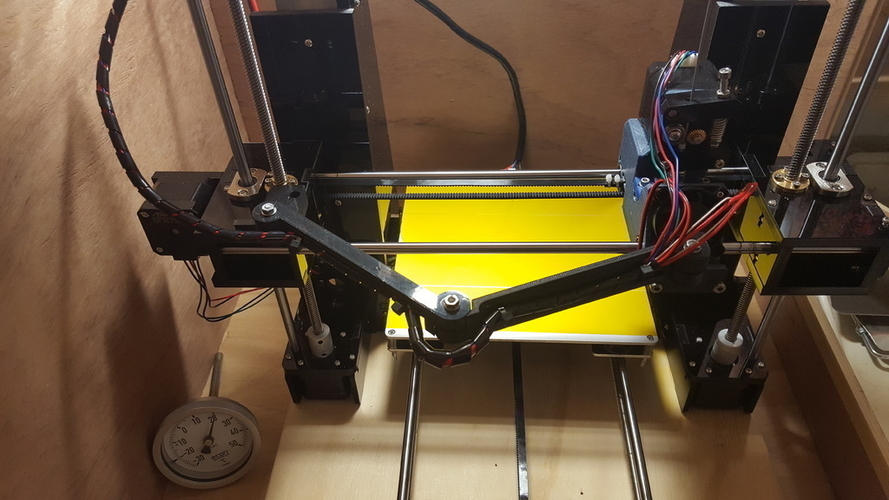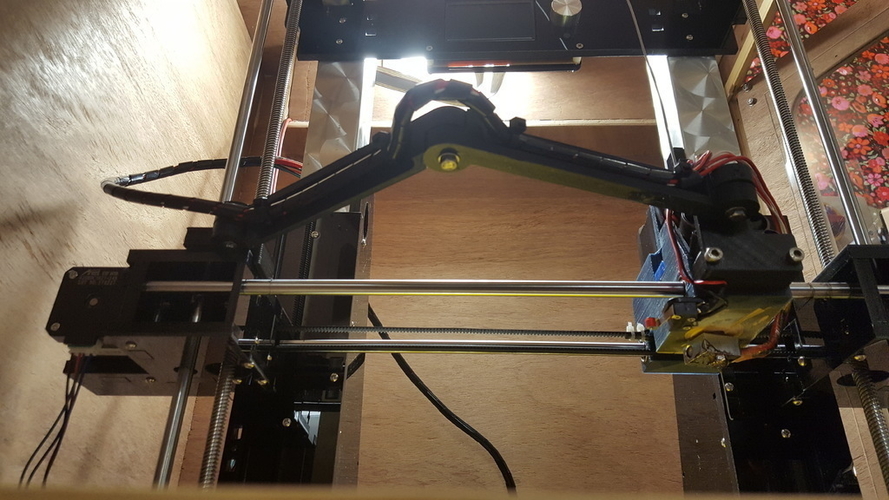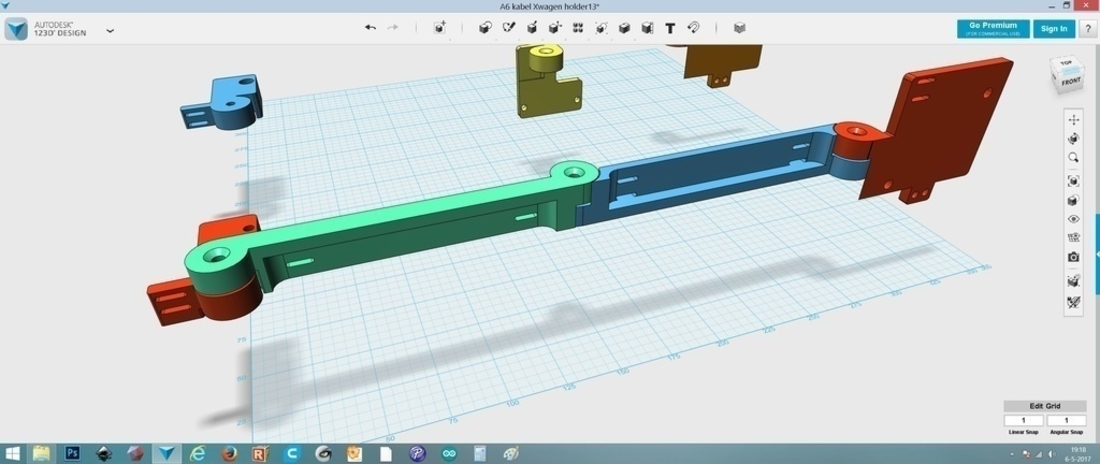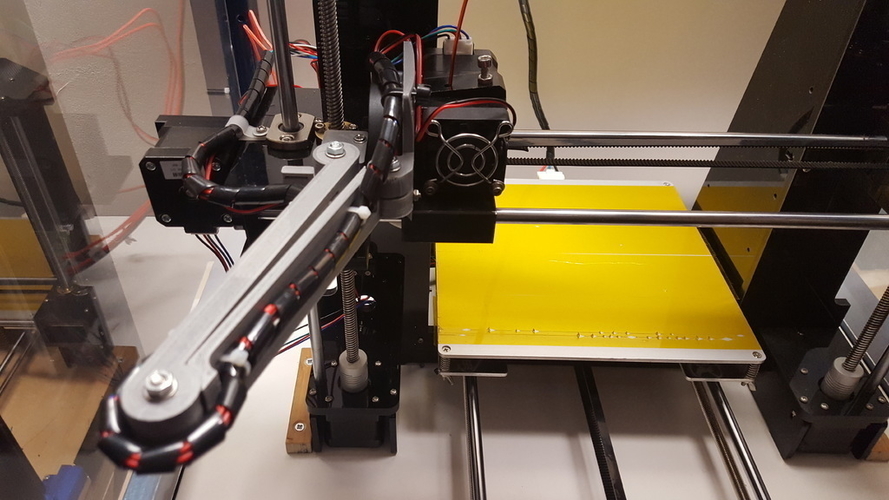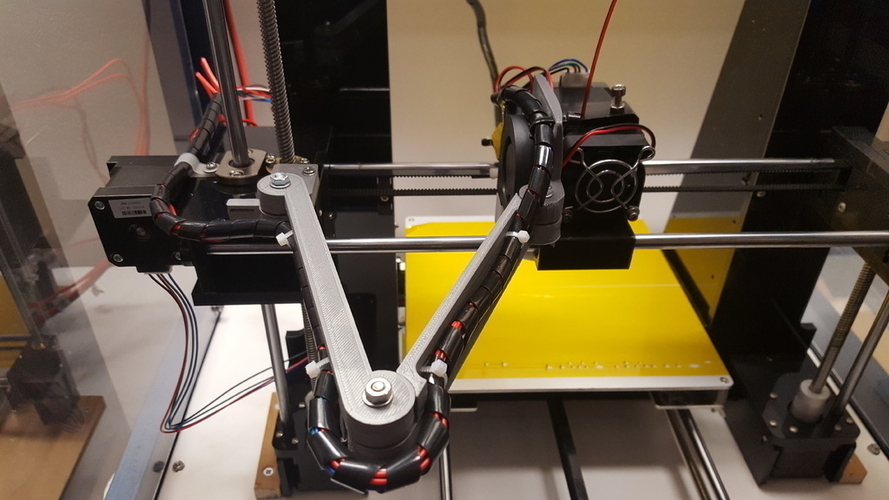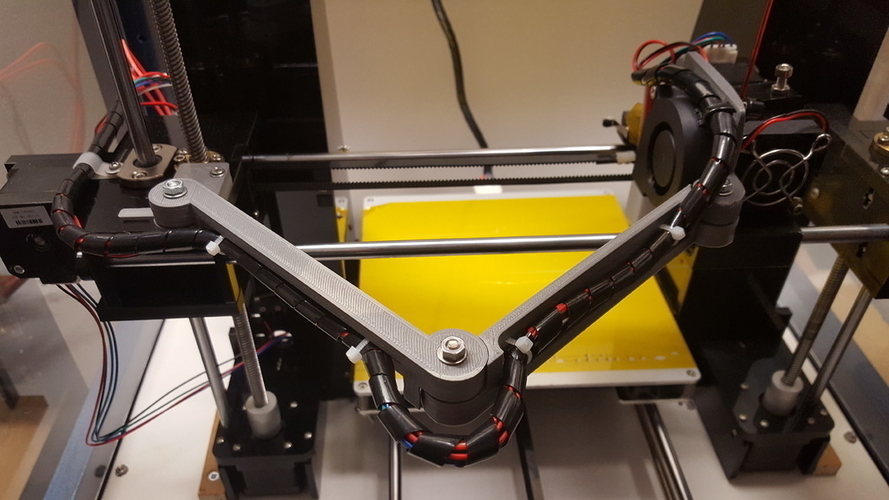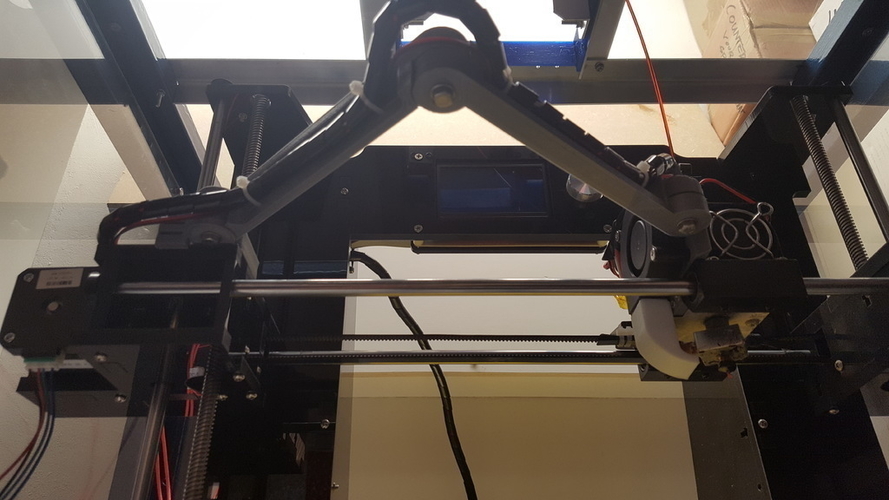 A simple way to hold the cables for the x wagon :-) 
One of the problems with the Anet A6 printer is that the cable to the X wagen gets stuck with higher prints. This is my simple solution for that :-)
 I recommend to use metal spacers between the moving parts 
-later: It came to my understanding that some people want to use a fan so I made some extra parts to make this possible again Now there are 3 possibilities: 
1: no fan with the original setup
2: for my J-Hotend mod 
3: for a fan with the original hotendsetup also see pictures :-) 
Blue PET-G one is the original setup without fan.
Black ABS one is the J-Hotend setup. 
Silver ABS one is the original setup with fan 
I also put the files per set up in a ZIP file to make it easier :-) 
-later: I have made an additional part for this holder. See : https://pinshape.com/items/362...
Print Settings Printer: Anet A6/ CUSTOM  Resolution: 0.2-0.4 Infill: 15%
A6_kable_holder_x_wagen1.stl
773 KB
A6_kable_holder_x_wagen1_with_fan.stl
716 KB
A6_kable_holder_x_wagen4_with_fan.stl
1.02 MB
A6_kable_holder_x_wagen4_for_hotendmod.stl
560 KB
A6_kable_holder_x_wagen4_for_hotendmod_spacer.stl
370 KB
A6_kable_holder_x_wagen4.stl
945 KB
A6_kable_holder_x_wagen3.stl
871 KB
A6_kable_holder_x_wagen2.stl
989 KB