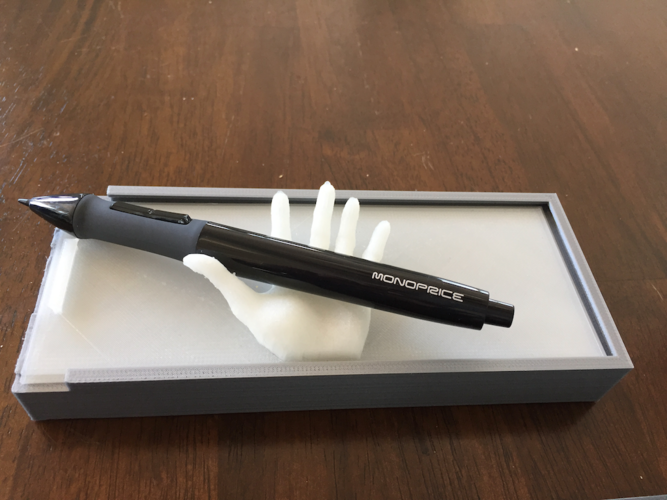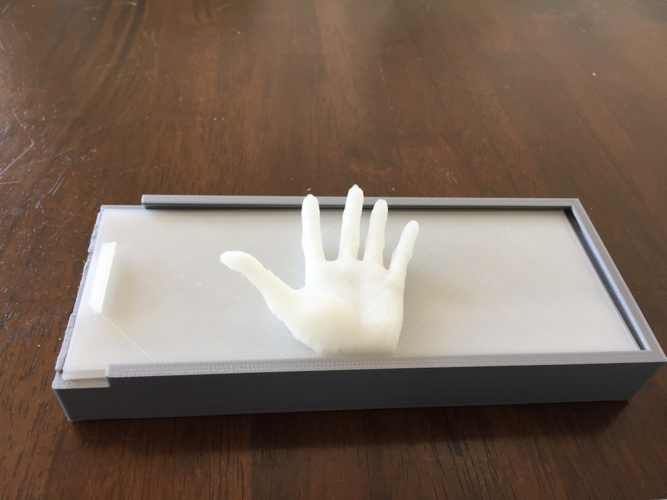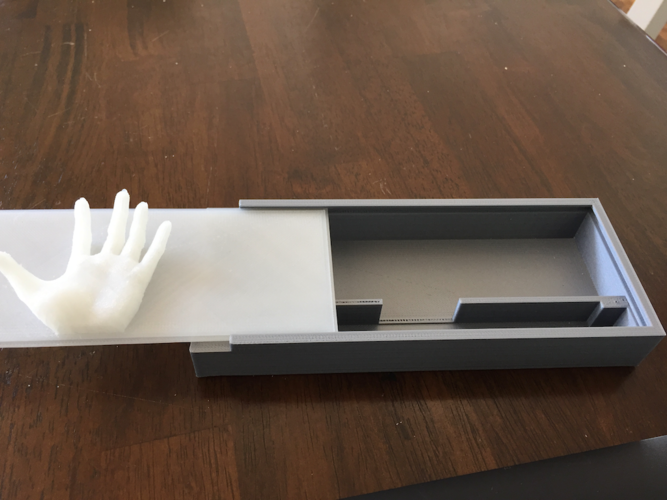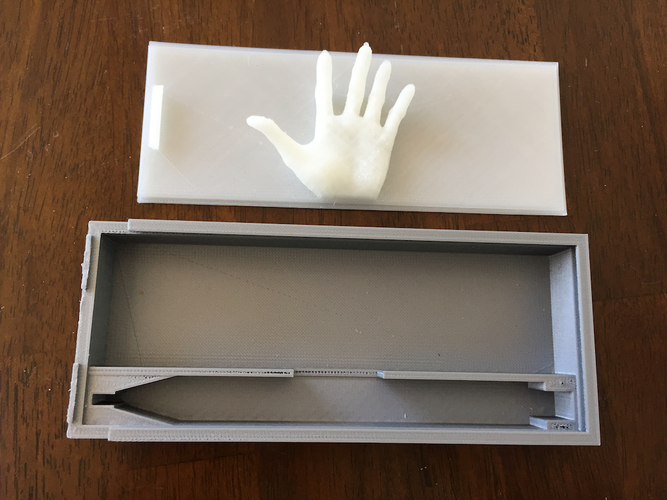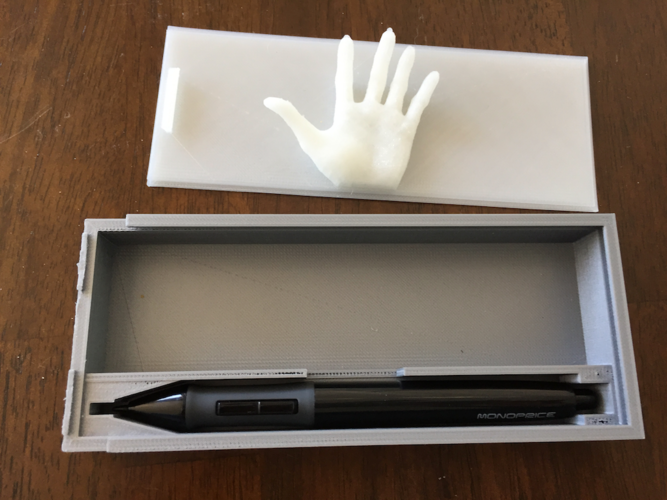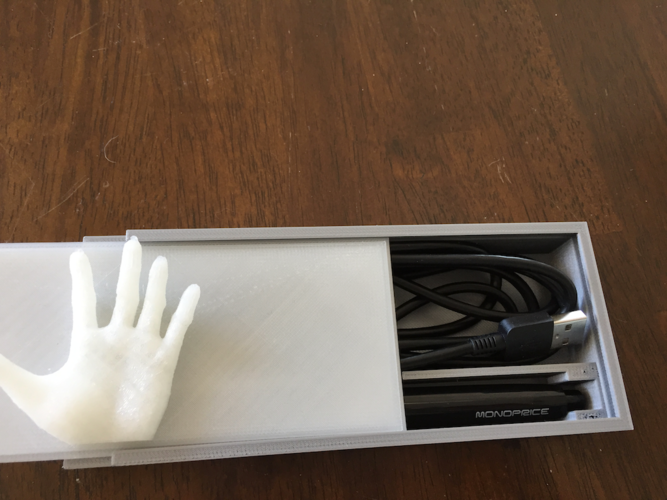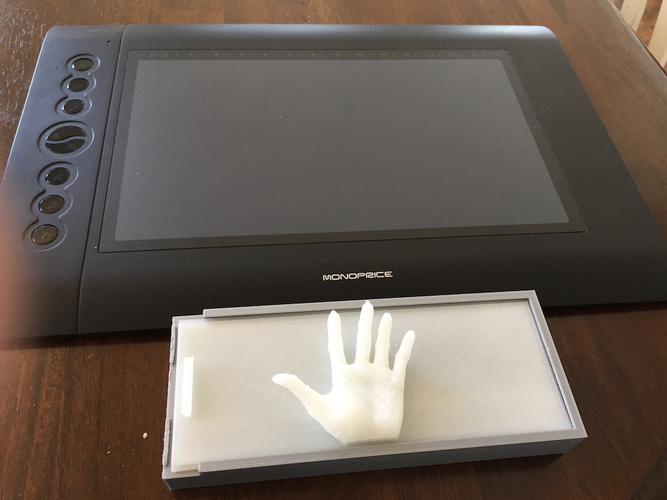 No Prints Yet

Be the first to upload a Print for this Design!
I bought the Monoprice Graphic Drawing Tablet, which is a clone of the Huion 610, but wanted something that I could store the pen and USB cable in so I designed this box.  I have only tested it with the Pen that came with my Monoprice tablet but I believe the Huion P80 pen would fit as well since the Monoprice is a clone of the Huion and, from what I have read, the dimensions of the Huion P80 is 14.7 cm x 1.25 cm x 1.25 cm. 
The box has two compartment, one for the pen and one for the USB cable.  The compartment for the pen is shaped to keep the pen secure and safe while you are carrying it.  The compartment for the USB cable has enough room to hold the cable.
The top slides into the box to hold the pen and cable.  The grooves that the top slides into are slanted therefore you will not need supports to print this box.  There are two small bumps at the end of the box to keep the top in place.  The top has a handle that can be used to raise the top above the bumps to pull the top out.
The hand on the top makes a great pen holder that can be used when you need to set the pen down. 
This is a great design if you are looking for a box to keep your tablet pen safe when not using it and also a stylish holder when you need to set your pen down for a second.