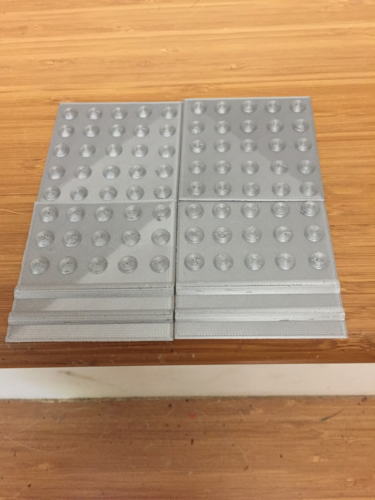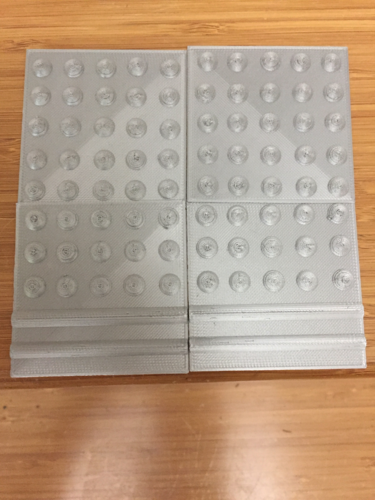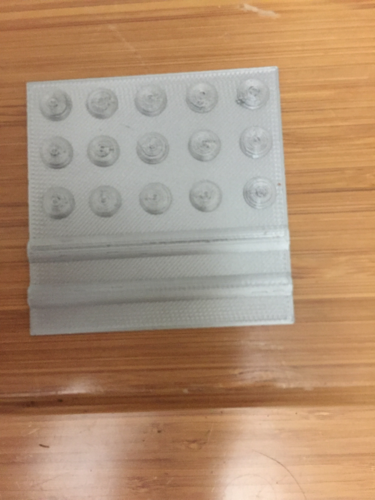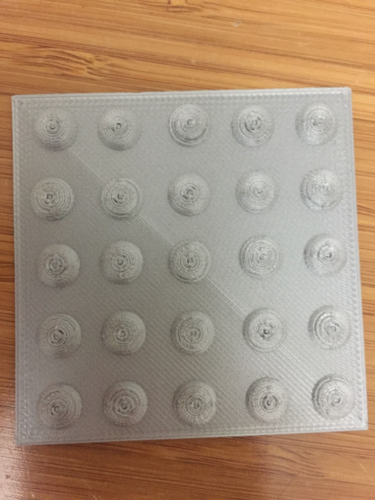 No Prints Yet

Be the first to upload a Print for this Design!
These designs, once printed, can be used to indicate that a ledge or step is near by.  You will want to print a design_two sheet and place the side with the raised lines next to the ledge or step.  You can then print a design_one sheet and place it behind the design_two sheet and shown in the image.  You will need to use some flooring/matting tape to hold the sheets in place.
You can also put the sheets together to cover the whole ledge as shown in another picture. 
The raised dots will indicate that a ledge or step is close while the raised line will indicate that the right there.  You can feel the dots and lines with either a foot or a cane.
This is version 2 of the design.  I noticed that the bumps were not place correctly when the sheets were placed side-by-side.  This is now fixed