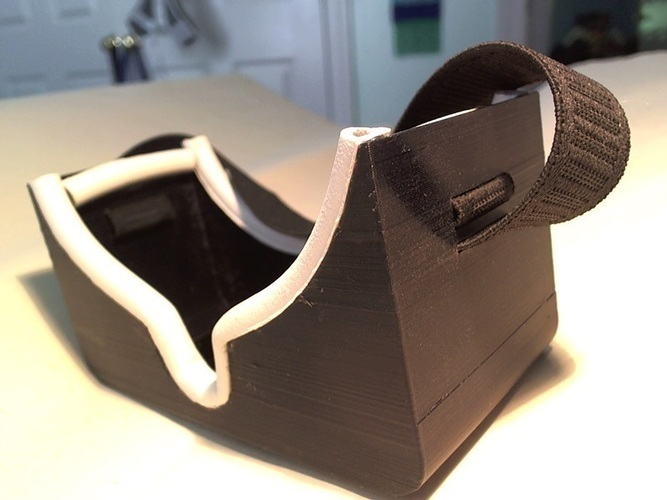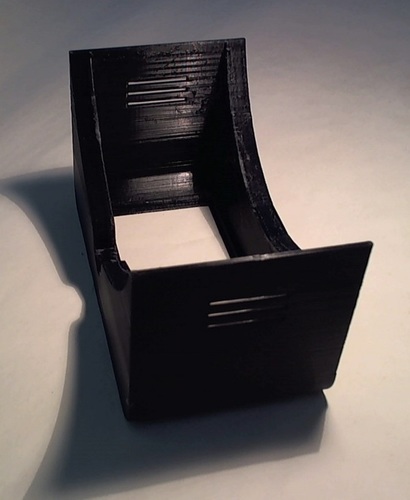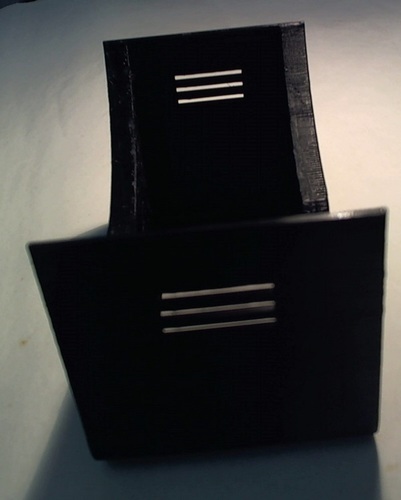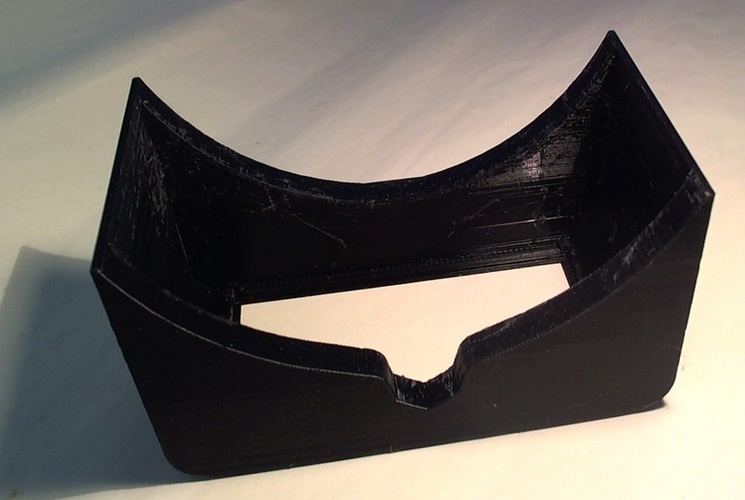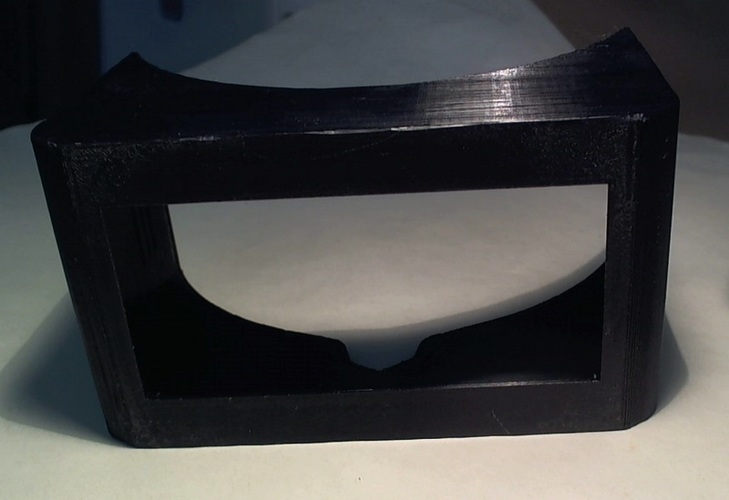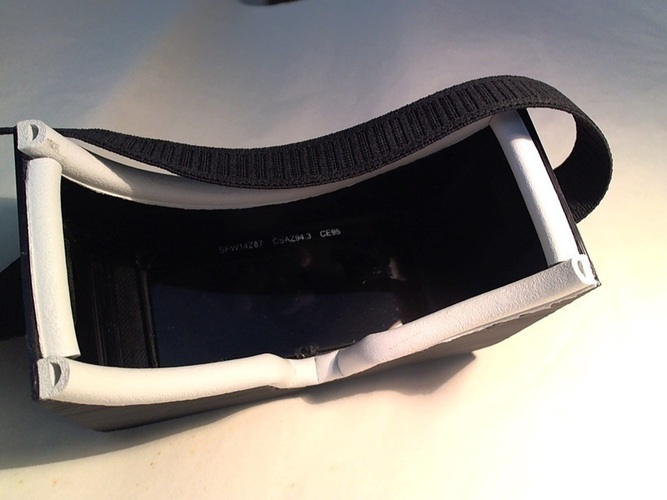 3D Printed Eclipse Viewing Goggles
 Go here for eclipse US path information 
I created these goggles to accommodate a standard 2"x4 ½" welding glass and fit with my eyeglasses on. Both glasses fit perfectly. The welding glass will actually snap into place - assuming your printer has the same accuracy as mine and the glass edges are rounded. Be sure you clean the bugs out of the track first. One caveat. The glass that I purchased isn't cut straight on the short side. It is actually a trapezoid with a tilt of about 1.5mm, so these goggles are modified to accommodate that. I am not sure if that is a defect or a purpose design. It is pretty trivial exercise to remove that tilt if your glass is cut straight. I created these with Sketchup Make 2017. Since they are STL files, I think any CAD program will import them. The 150mm wide ones accommodate my eyeglasses. There is also a 130mm size for smaller heads.
The head straps require no sewing. Just thread them thru the slots. Adjust if necessary for different users. I thread one end, then stretch around target head to where it is comfortable holding it at the opposite back edge. Then I cut at approx. 2" from that point and thread thru other slots. Thread the front slot first, then loosely thru back slot and into middle slot with about ¼ - 3/8" hanging inside. Then pull tight to capture everything.
The edge is 90mm wide to accommodate Weatherseal or whatever you have for comfort.
What you need:
A 3D printer capable of printing a 160mm x 80 x 80 model and about 6-8 hours of printer time.
PLA filament, about 40 meters, I recommend black, or you can paint the inside black. Anything else will bleed light thru the front curve and other places.
Radnor Filter Plate (welder's glass), 2"x4 ½" shade 14 – available here from AirGas – please do not pay $17.99 each for them – it is an eclipse rip off. These were $1.27 ea. PLUS shipping – I bought 6 + 2 large for my cameras and it was about $26.00. BE SURE YOU GET THE CORRECT SHADE = 14 - EBay has them for $2.50 ea, free shipping.
MD 3/16"-5/16" all climate rubber Weatherseal – it is self-stick, but mine was old and needed some help from Elmer's glue.
Optional; Elmer's glue, Craft Bond Multi-purpose spray adhesive or contact cement.
Elastic strap 1" wide, about 20" depending on head size – this was from my sewing box for making an elastic waist band so I don't have a mfg. or part number for you.
Soldering iron, to melt the plastic hold in tabs for the glass. Do not cut the tabs off thinking they are bugs.
I printed these @60mm/sec, 15% infill, 0.2mm layer height, 3 perimeters, and 200°C on a homemade CoreXY printer with a 12"x12"x12" build area. YMMV.
The  STL file available for small = 130mm wide or LARGE = 150mm wide
Eclipse googles 130mm.stl
229 KB
Eclipse googles 150mm.stl
245 KB