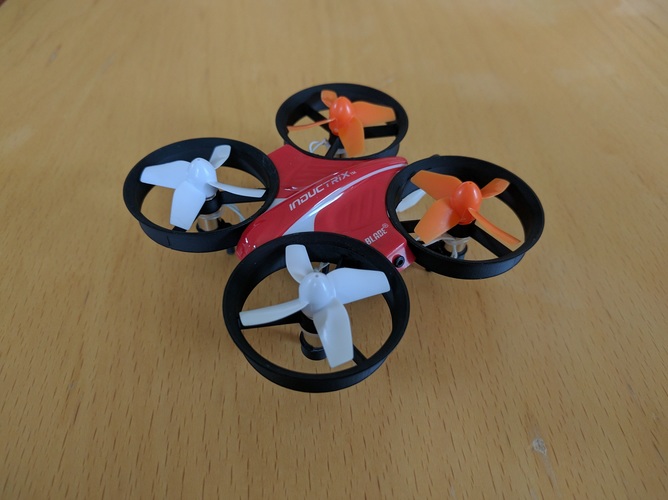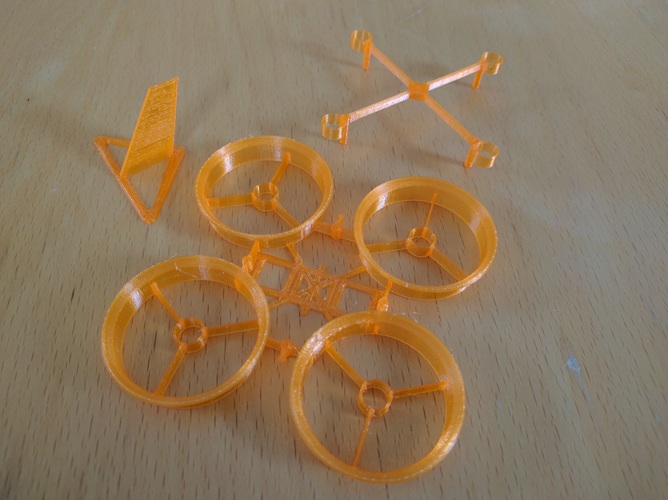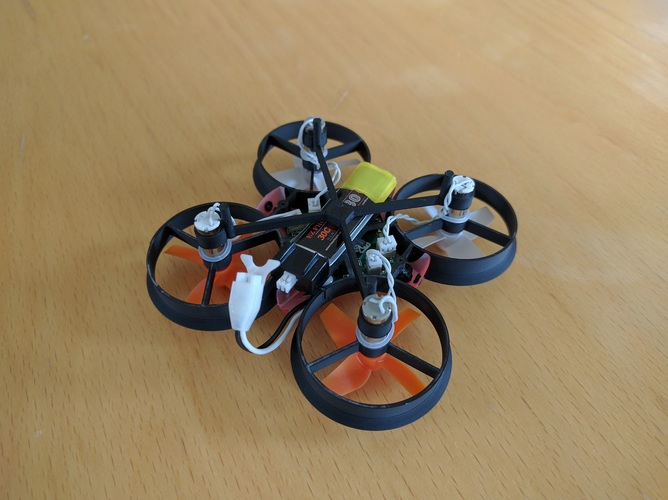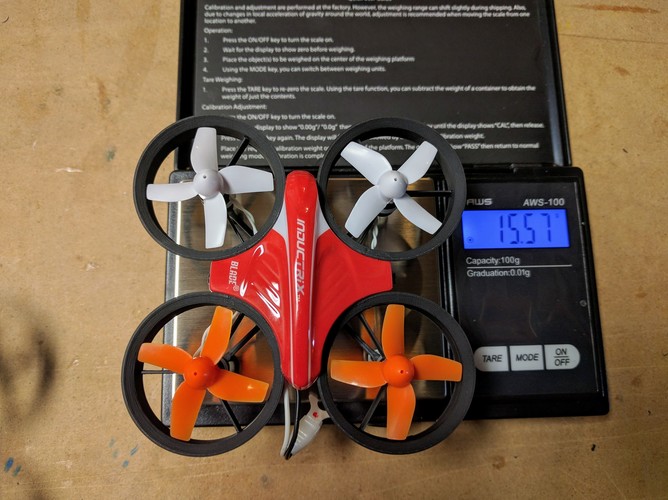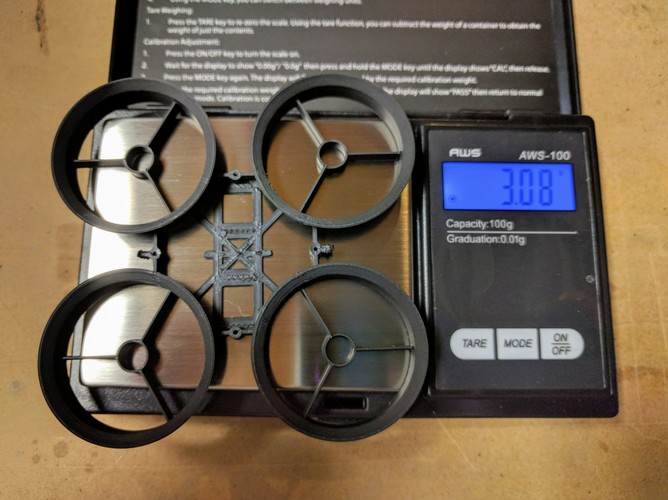 New lightweight Inductrix indoor quadcopter frame design. Works well, even with wimpy stock motors.
Printed in ABS, it weighs less than the stock frame. PLA and PETG also work, but will weigh slightly more. This design requires a 0.4mm nozzle. I've had good success printing on my Original Prusa i3 MK2.
Optional 'landing gear' and a 'racing fin' also included. Racing fin is used for line of sign flying to make it easier to tell which way the quad is facing.
In photos, black is ESun ABS plus / pro, translucent orange is ESun PETG.
Short video of flight: https://goo.gl/photos/SryXMPs8...
InductrixFrame_light2.stl
2.64 MB
InductrixFrame_light2_gear.stl
1.17 MB
InductrixFrame_light2_fin.stl
340 KB