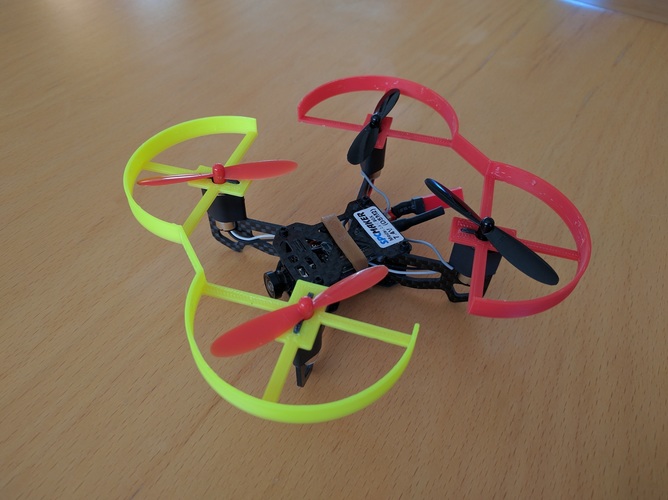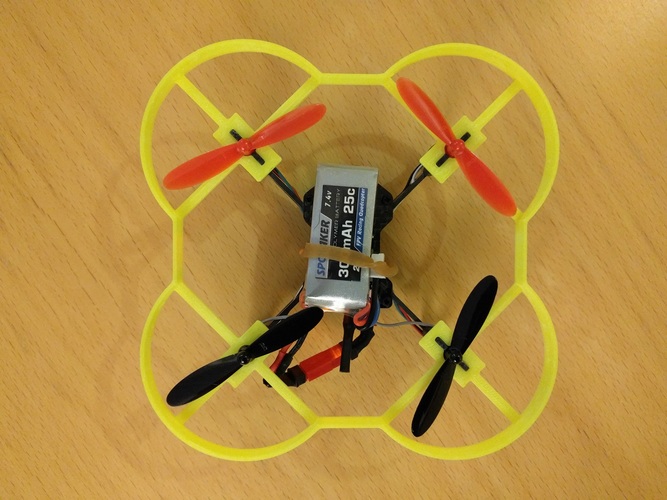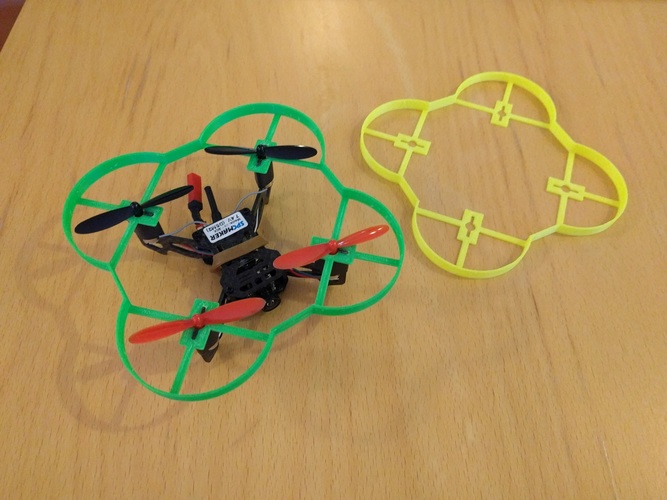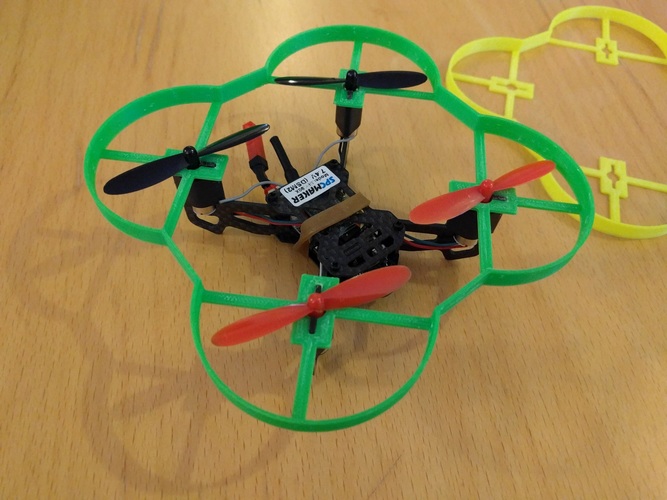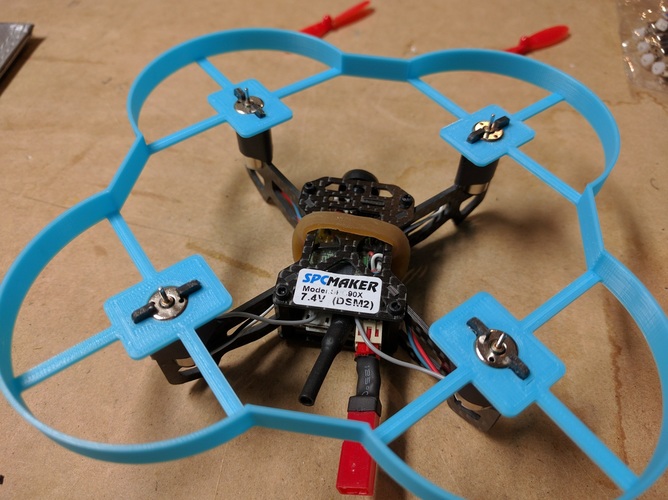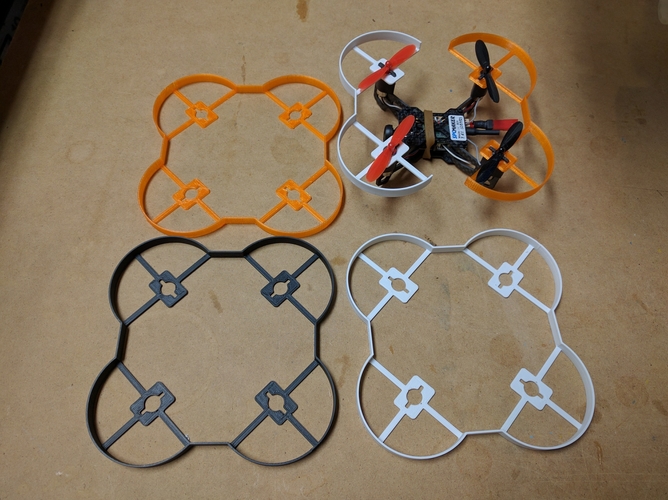 SPCMaker 90x quadcopter propeller guards. Only weigh 5g for 'full' and even less if you use a pair of the 'half' guards.
Just remove props and snap on. Print half pieces in two different colors for easier orientation when LOS flying.
NEW updated design which allows the guard to sit lower and not interfere with props. See blue photos.
Print solid in ABS or PETG for best results. Use 0.2mm layer thickness.
Example video:
SPCMaker90X_PropGuard_rev3_full.stl
1.93 MB
SPCMaker90X_PropGuard_rev3_half.stl
1.11 MB