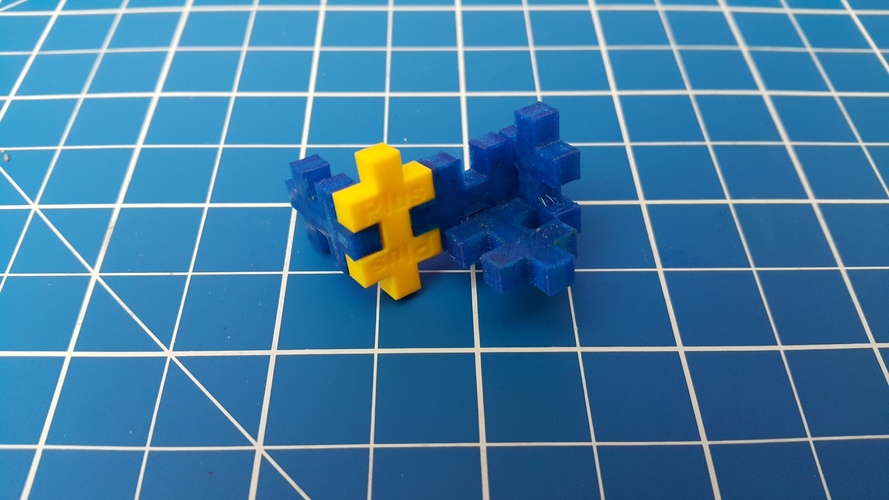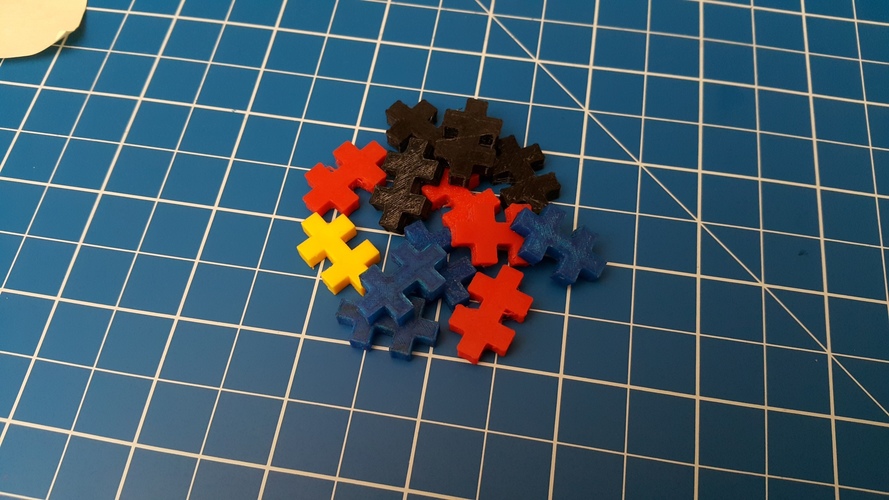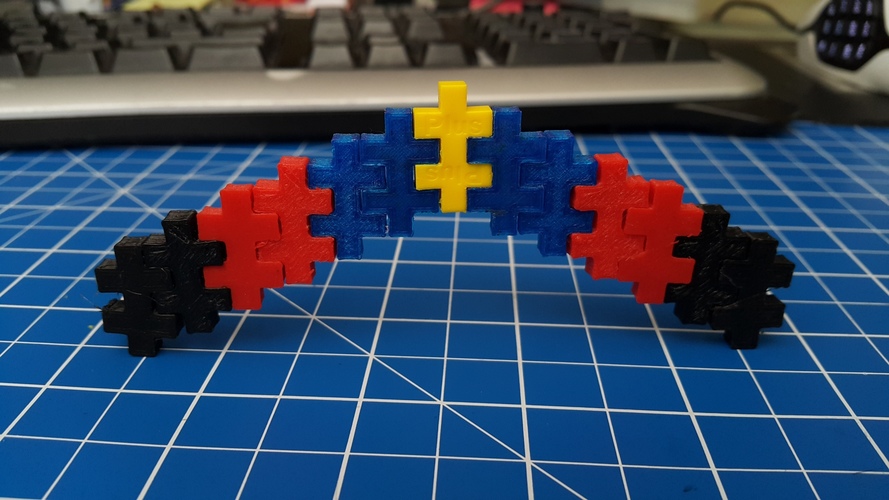 Plus-Plus is a danish construction toy. A simple shape that allows you to build impressive things, just let your creativity talk !
This is a 3D printable version of the toy, fully compatible with the original blocks. Designed with Sketchup in 3 minutes. Printed on a modified Ultimaker 2 equiped with E3D Titan extruder and matchless hotend.
From the pictures :
Yellow : original plus-plus block
Blue : 3D printed solid block, eSun PLA
Red : 3D printed flexible block, Filaflex
Black : 3D printed soft block, Colorfabb Cheetah
no copyright or patent infrindgement intended, nothing beats the original !
Buy original Plus-Plus sets :
Go social :