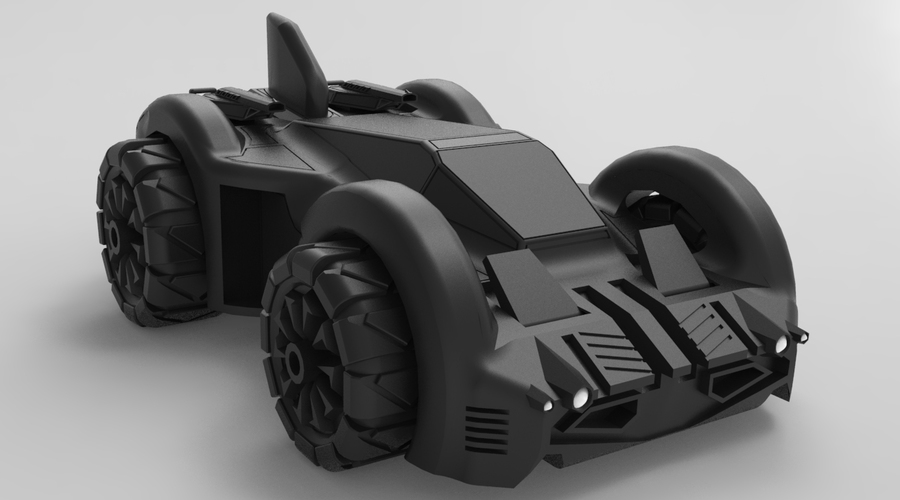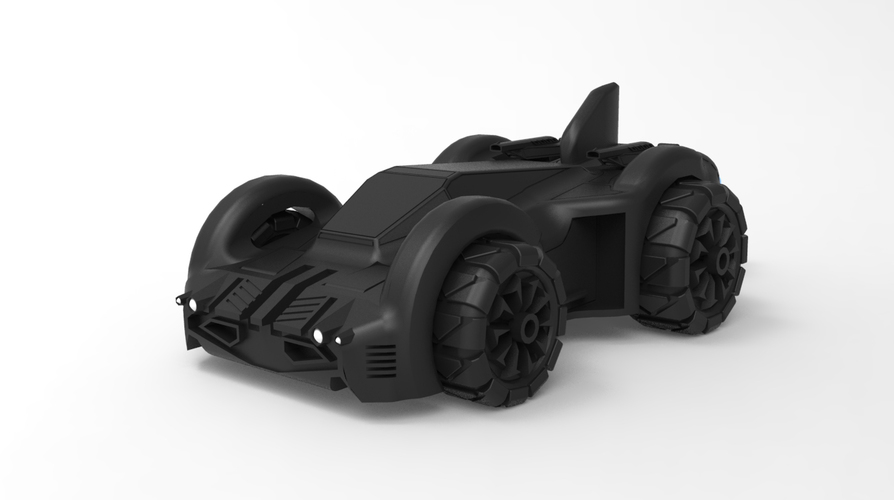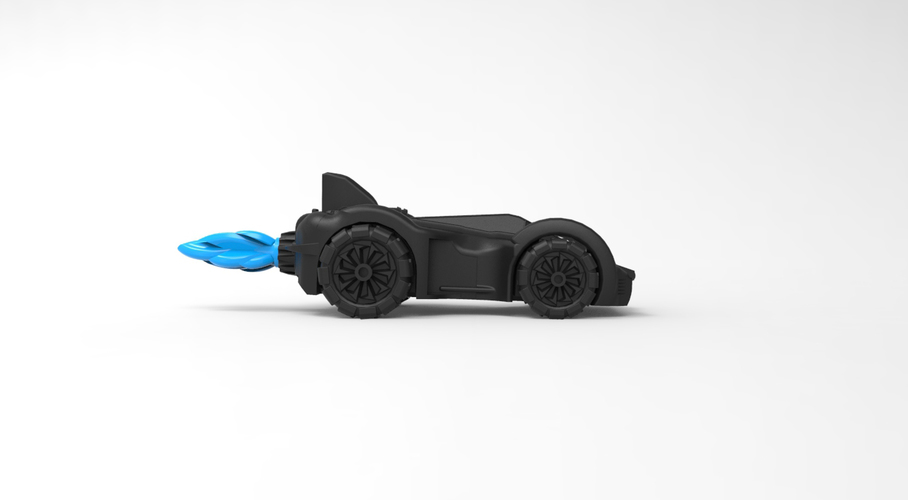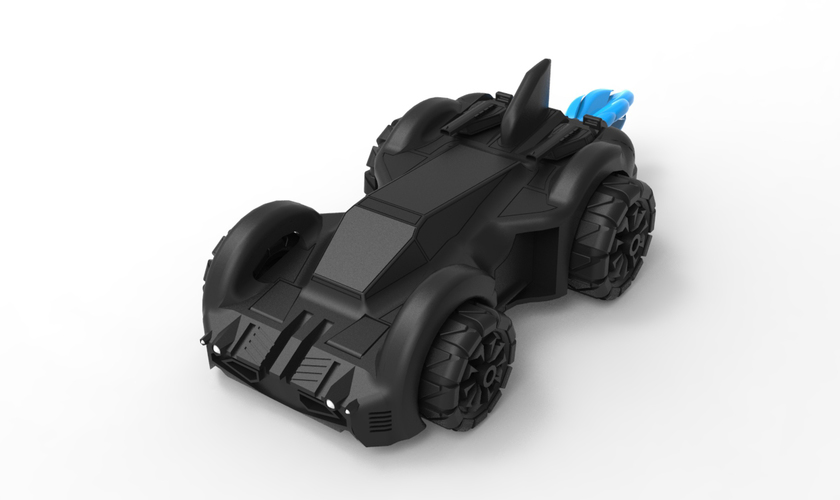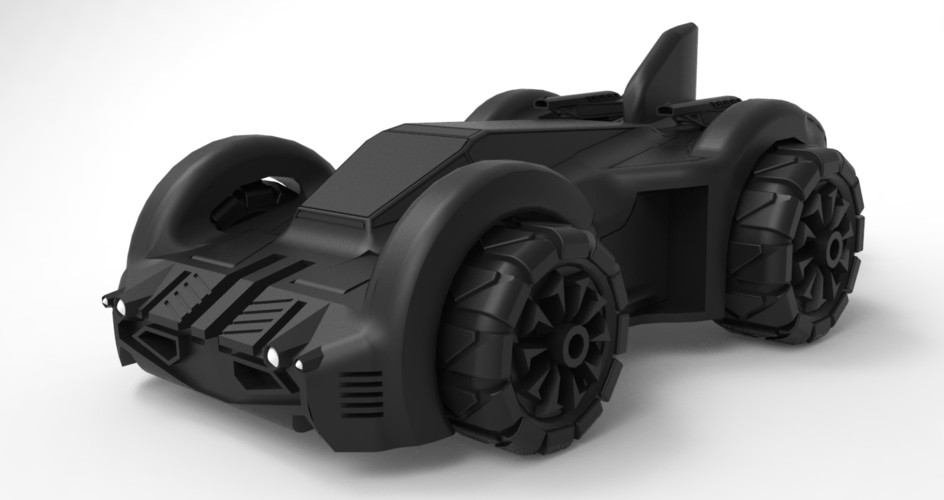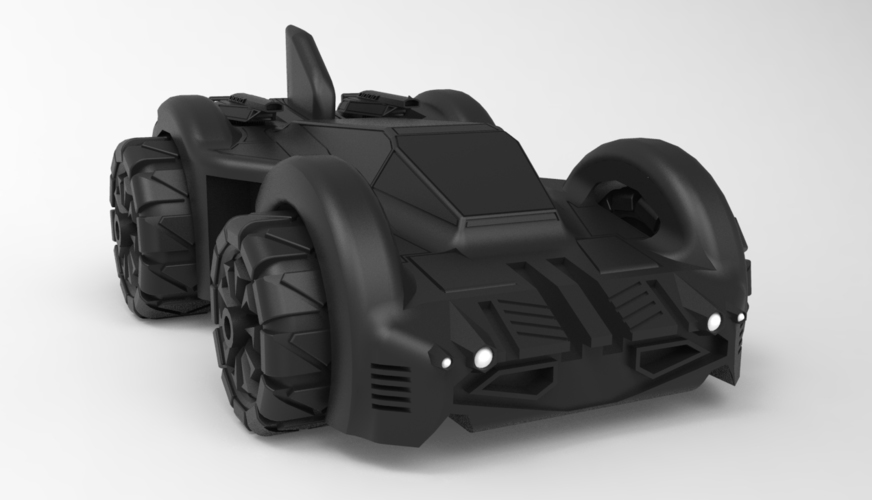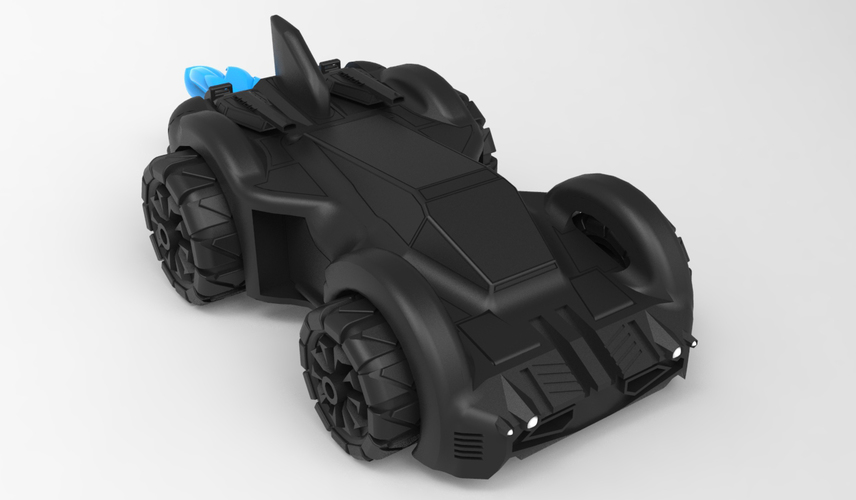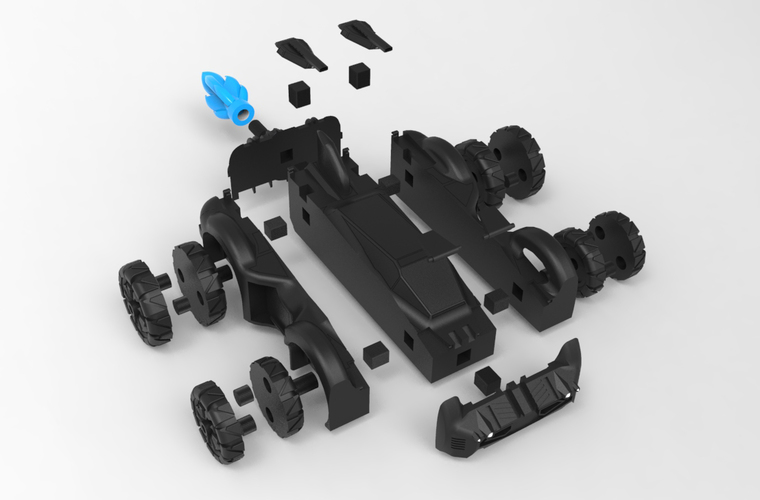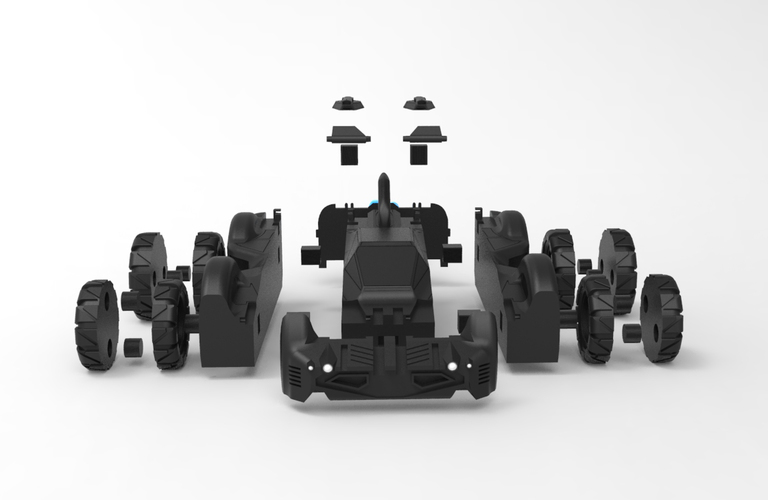 Settings for printing :
Layer Height : 0.04-0.08mm (do not exceed 0.1mm)
Shell thickness : 2.5mm
Bottom thickness : 2mm
Fill Density : 30% minimum 
Print Speed : 60mm/sec 
Printing Temperature (ABS) : 230+/-
Bed Temperature : 110+/-
Number of components to be printed (writing the number of multiple prints/pieces) :
Guns Big : 2
Dowel wheels : 8
Body Dowels : 8
Wheel-Body Connector : 5 (4 for wheels, 1 for the flame)
Total components : 20                Total Parts : 39
You may have to add some support structure for the 'Guns Big' and the 'BatMobile Left and Right' side of the body.
Attach the side body first to the main body, then put the 'spoiler' in and then join the front body.
Flame is detachable and can be of any color (red/orange/yellow/blue).
About the design : The whole design was to blend in 2 different attributes [ruggedness and aerodynamic]. the front 'spoilers' are inspired by 'Pagani Huayra' and the tail fin is important as if the car goes fast, it will help in maneuvering it at higher speeds.
The wheels, if you look closely, the treads have a pentagon shaped like Superman's logo outline except the 'S' , thus trying to portray that Batman can crush Superman! :D
Hope you like it :)
Wheels-Body Connector.STL
22.2 KB
Wheel Back Right 2-2.STL
890 KB
New Left Wheel Front 1-2.STL
917 KB
BatMobile Left.STL
702 KB
BatMobile Right.STL
701 KB
Wheel Back Left 1-2.STL
917 KB
BatMobileThruster.STL
571 KB
Wheel Back Left 2-2.STL
890 KB
Wheel Back Right 1-2.STL
908 KB
New Left Wheel Front 2-2.STL
890 KB
New Right Wheel Front 1-2.STL
908 KB
New Right Wheel Front 2-2.STL
890 KB
Right Spoiler.STL
21.5 KB
BatMobile Front.STL
494 KB