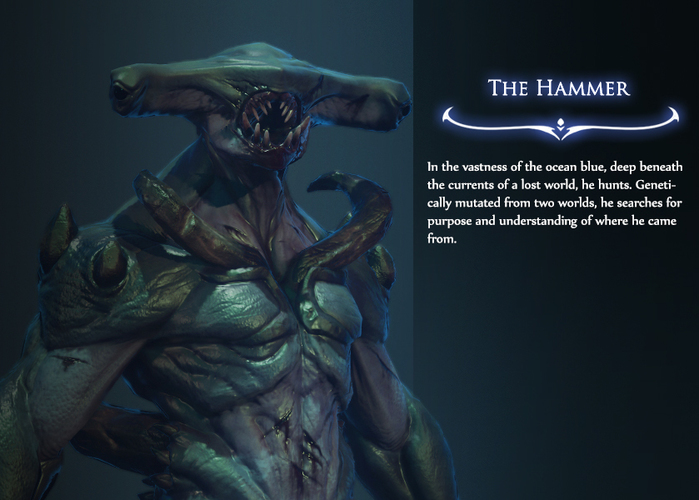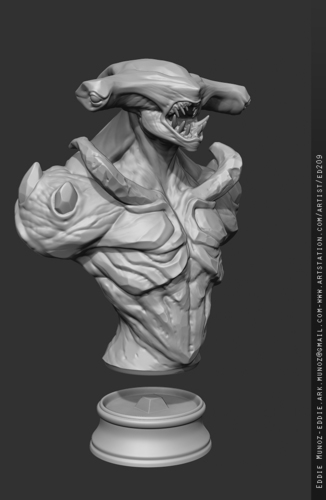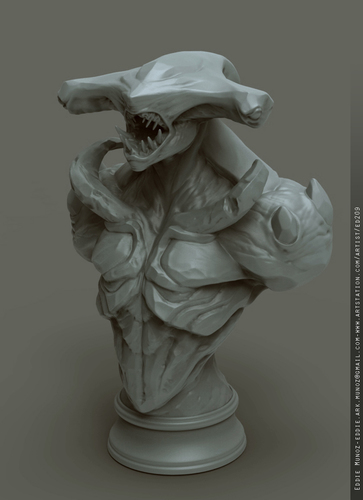 I always wanted to convert my sculpts into busts that I could print, this was the perfect excuse.
Sharks scare me so I figured I'd make a design based on a shark. 
Base and creature sculpt are in one file. I have not test printed the design so careful. 
Story included in the main image.  
Images for the the whole model are here: