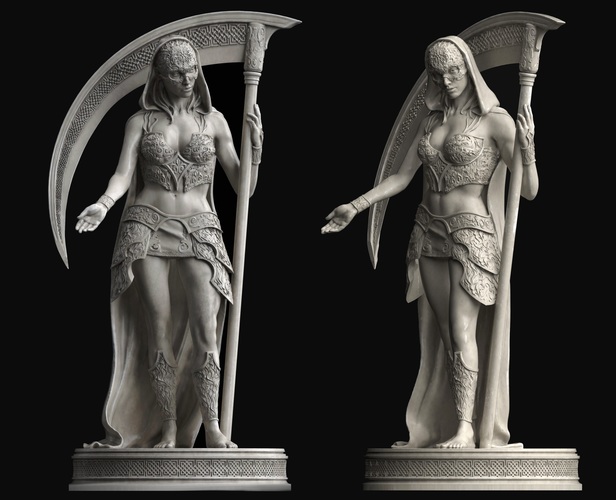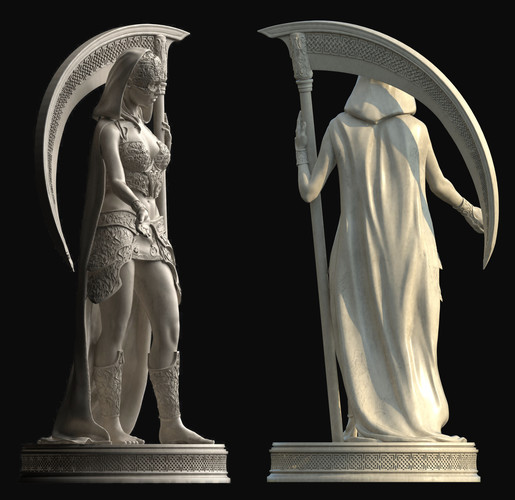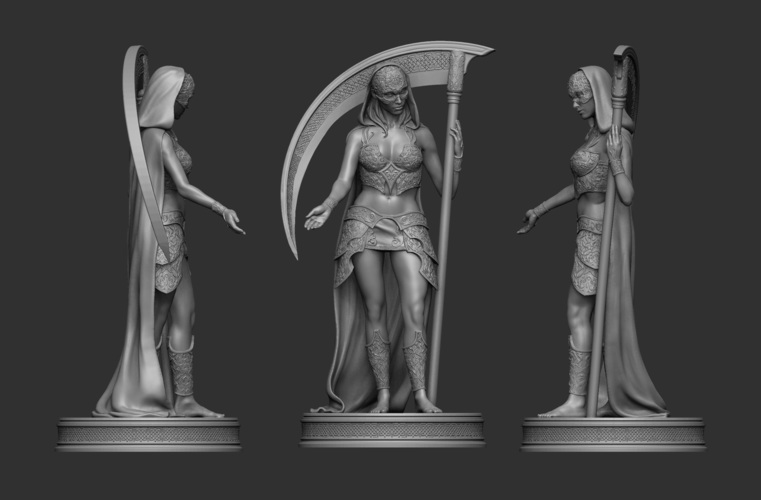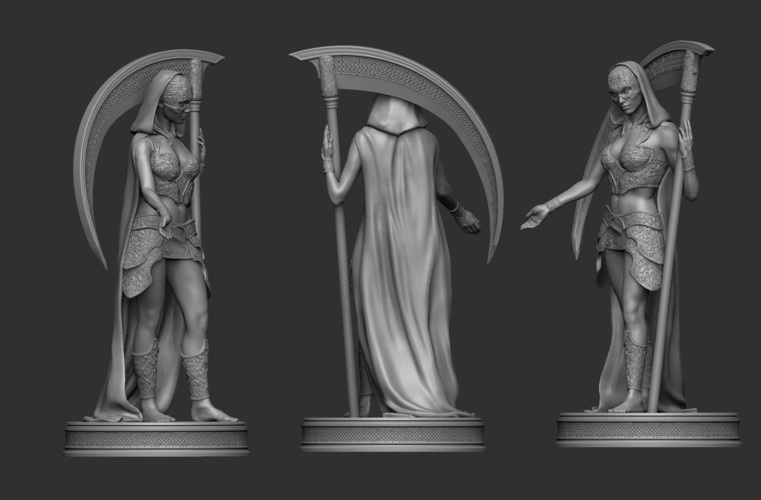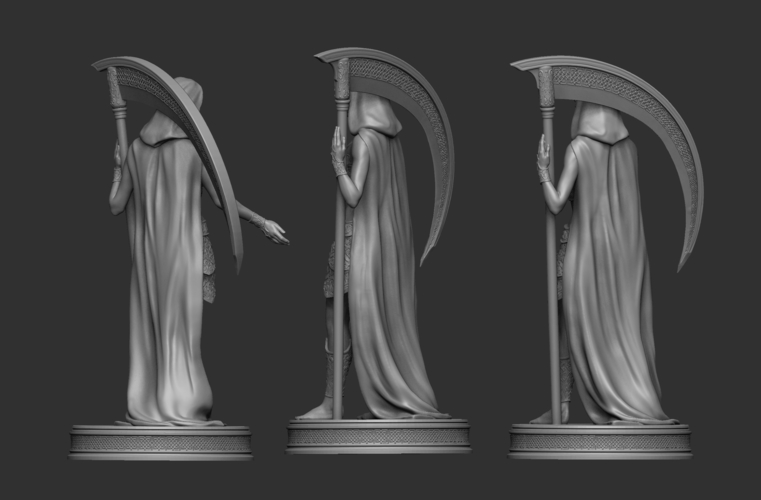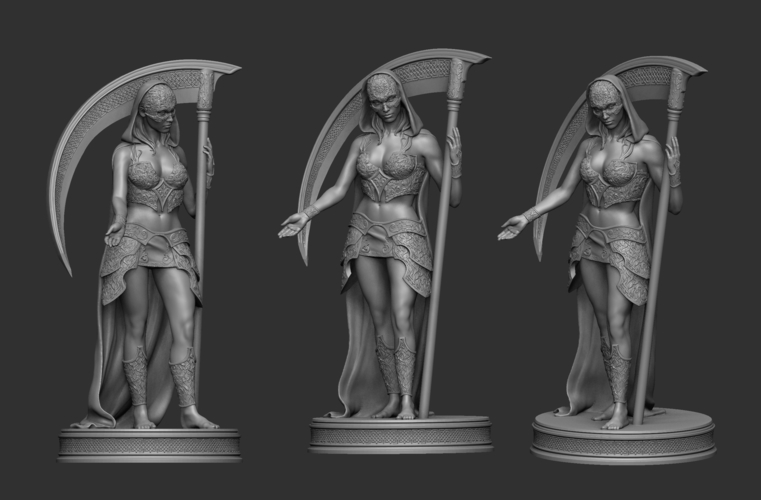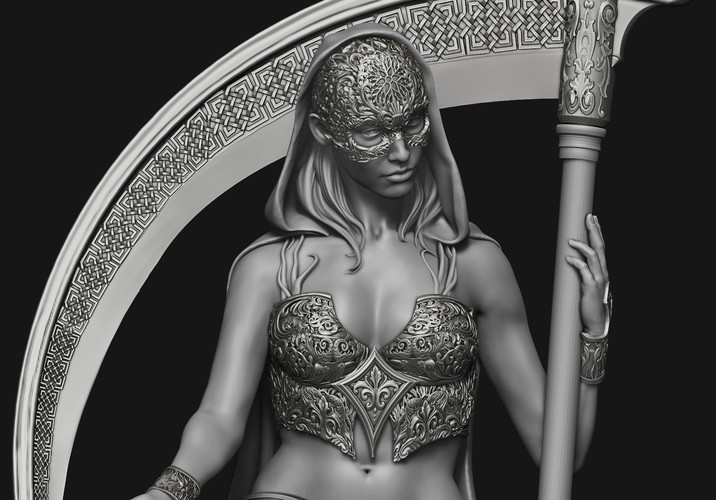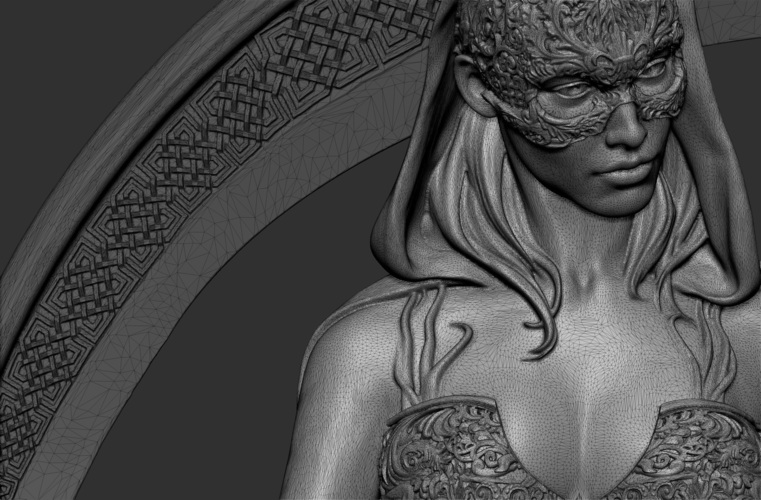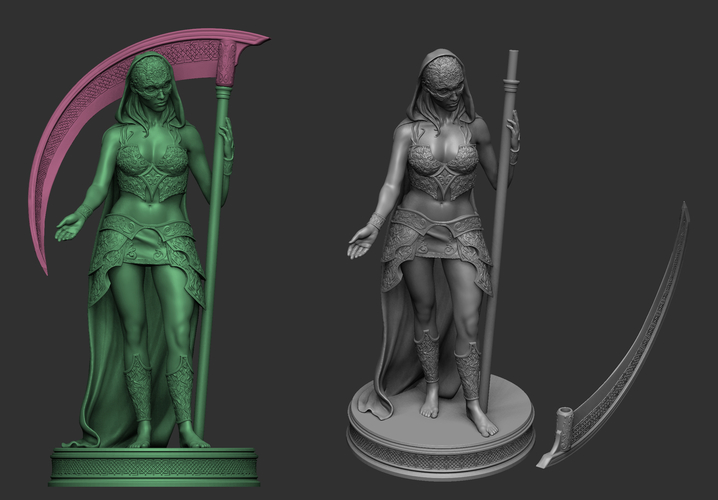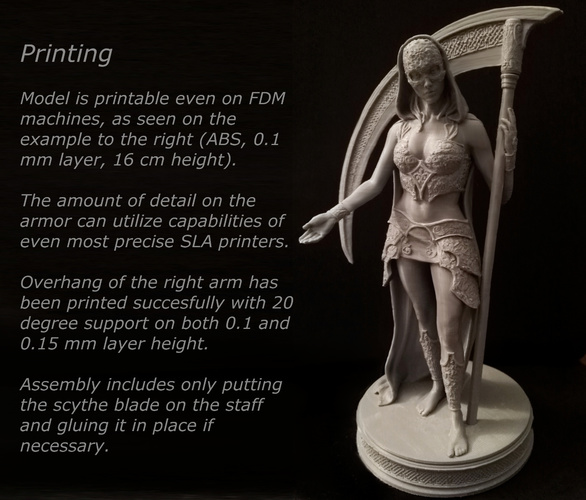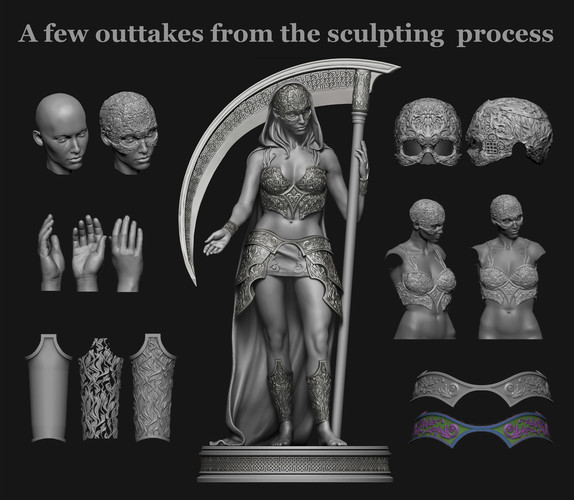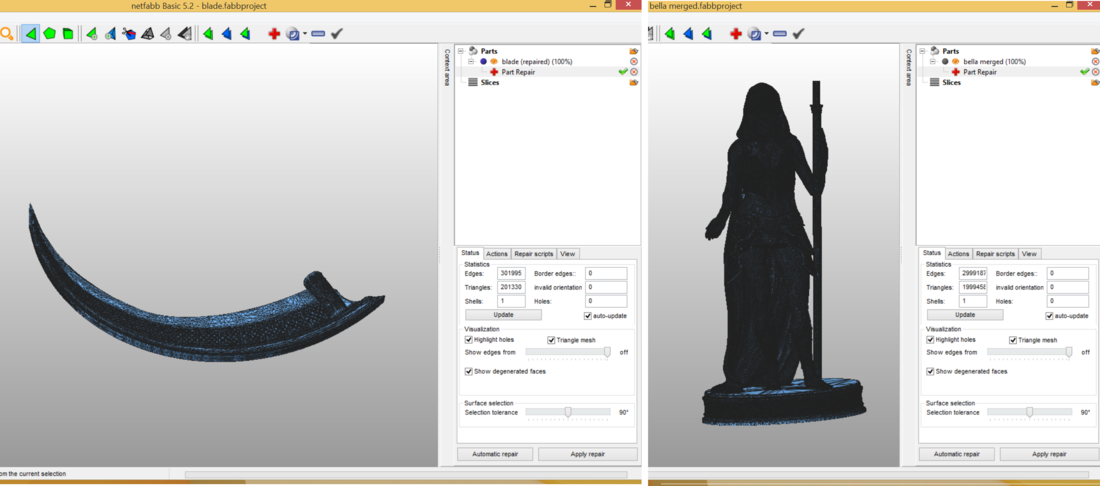 No Prints Yet

Be the first to upload a Print for this Design!
Background story: 
Thousands of years ago seven immortal heroes from all continents united in effort to free people from Death. After a decade of searching they found the Grim Reaper. An epic battle commenced but no side was able to blow the finishing strike. After a hundred years of fighting it became apparent, that nothing can stop Death. But he Grim Reaper was impressed by the power of the seven heroes. He offered them the possibility to take his place, so they could treat their people justly and provide a safe passage to the other side. Heroes accepted and returned to their lands, where they tried to replace fear of death with a sense of beauty, hope and bravery. After centuries of seeing only ingratitude and hatred, a dark side of their soules started appearing, making them a combination of great Good and great Evil, feared and loved by all.
This is a story I wanted to make a basis for a series of 7 figurines. I decided to start with Bella Muerte - Grim Reaper of South America. She is the most gentle and beautiful one of all Reapers, but also the most ruthless when opposed.
The model:
Created in Zbrush and checked in Netfabb. It is watertight and ready for printing. It consists of two parts: the body and the blade. Assembling them together is very straightforward and should not cause any problems. Model of the body is 2 Mil polygons (triangles) and the blade is 200 K polys.
There is one overhang that might need more attention - the right arm. I have tested it on a FDM printer with 20 degrees support and it printed nicely both in 0.1mm and 0.15 mm layer height (the model was printed 16 cm tall). On that basis I decided not to make it a separate object.  The detail on th armor is very intricate and it can fully utilize capabilities of even most precise SLA / DLP printers.
Turntable video: https://www.youtube.com/watch?...