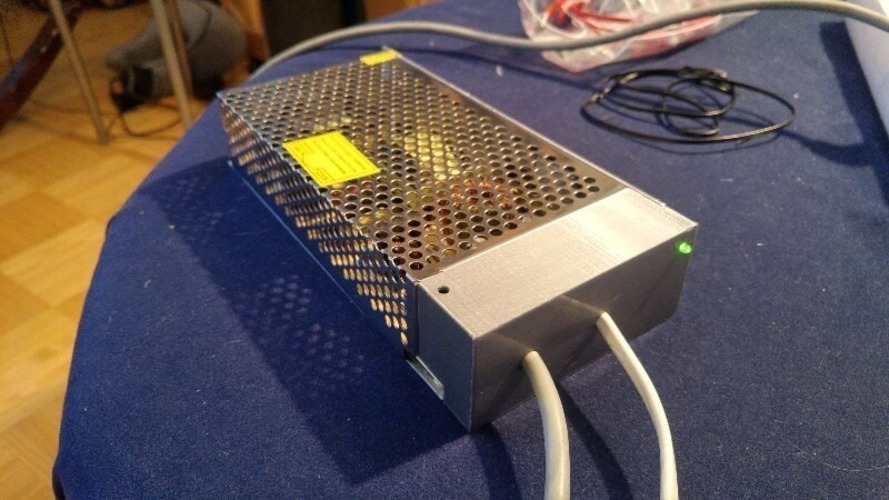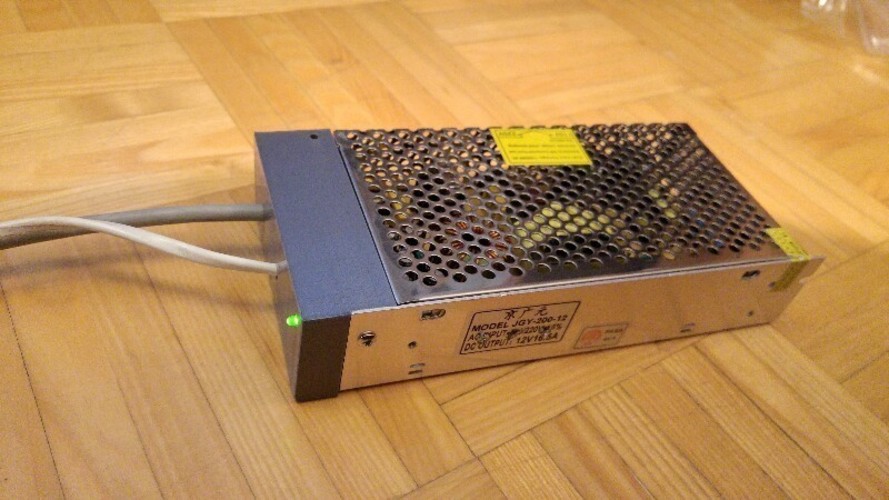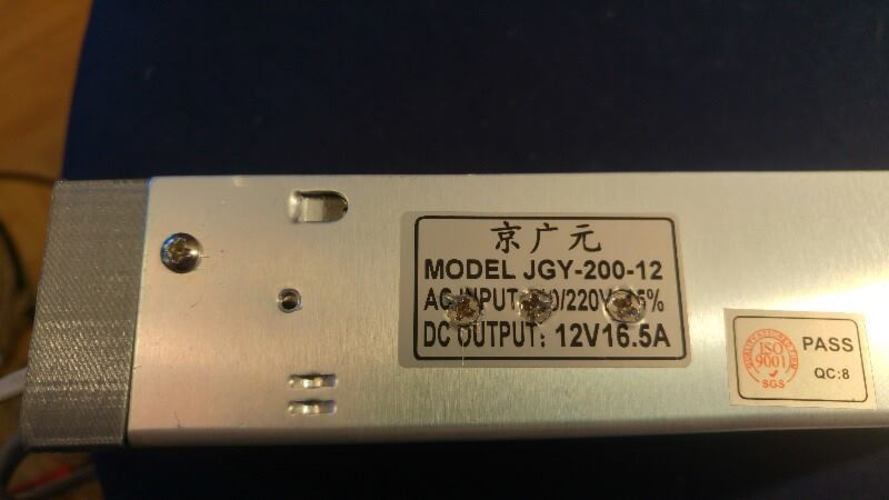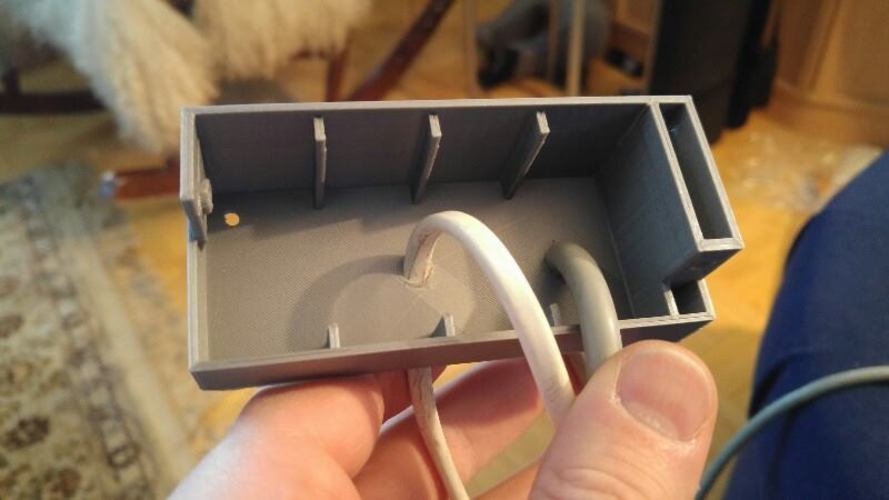 Yet another power supply cover for chinese 16.5A unit that usually ships with micromake or similar  hot bed kit
Cover is without the led hole, 2x wire holes are in the drawing. Alter as needed :). Led has to be soldered to wires to get it to fit somewhere in the case so the hole is left out. Your choice where to mount the led or add switches etc.
Other M3 bolt is hidden, has screwdriver hole on top to access the bottom screw. Stock attachment points. Original silver screw goes to the side and M3x8mm or similar screw/bolt will be used in the bottom fastening point.
Print settings:
Wall thickness is 1,5mm or little bigger, use settings in slicer that fill the whole piece and print it as wall structure with 100% material fill.
DGY-200-12 16.5A cover final__1.5mm.stl
41.7 KB