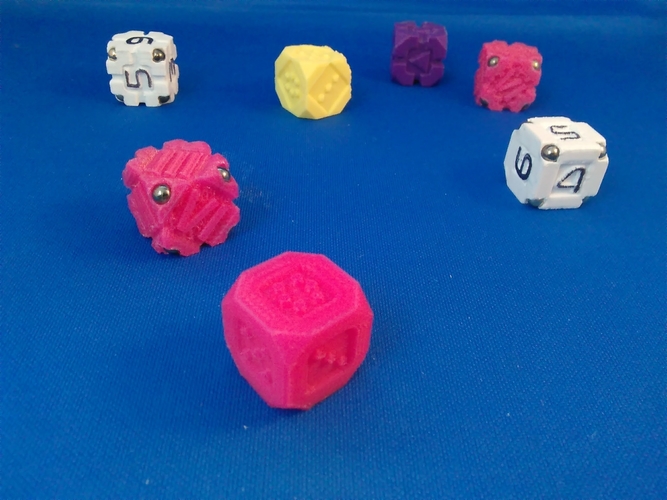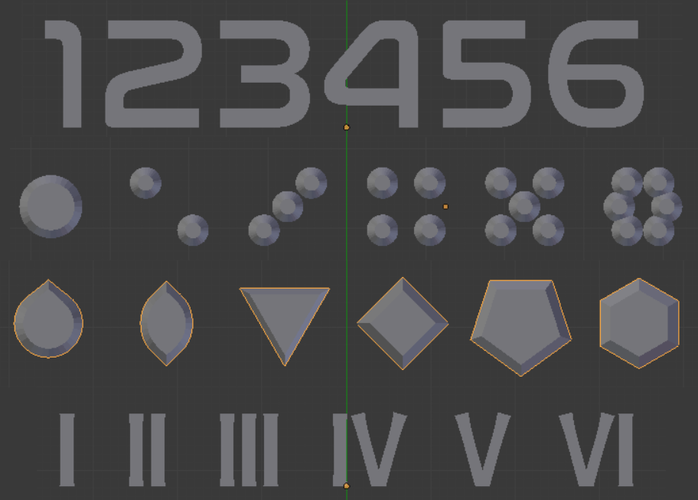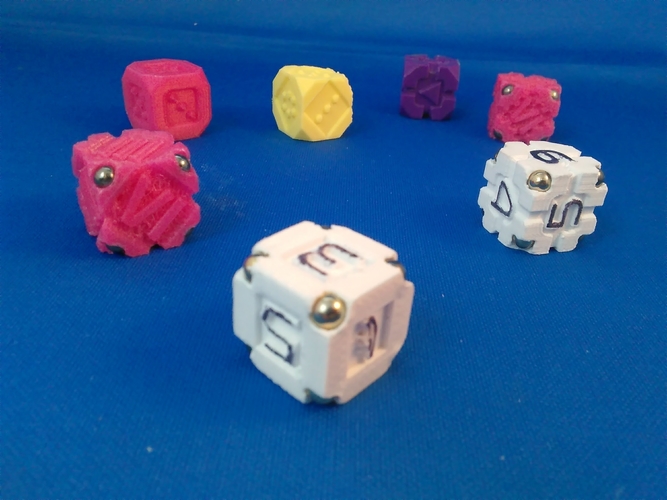 No Prints Yet

Be the first to upload a Print for this Design!
This is a part of the Space Dice series of models, modified for terrestrial rolling (IE no holes for magnets). With good overhang control these should print well without supports, needing only a little bridging on the bottom. For a fair dice use the same number of top and bottom layers and try to make the walls as thick, and use minimal infill.
This listing is for the the first body type variation, Prototype. Included are STLs for 4 numbering types: Arabic, Pips, Roman Numerals, and my own Intergalactic numbers system. See my listings for the other body variations: SpaceDice, SpaceDice Plus, Diamond Joe, Corners, and Gears. You can find out more about the variations here: http://joes3dworkbench.blogspo...
Choose your favorite or collect them all!
If you like my work I hope you'll consider supporting me on Pateron: https://www.patreon.com/3DPrin...
Subscribe to me on YouTube: https://www.youtube.com/user/m...
EarthDice2 Arabic.stl
274 KB
EarthDice2 Intergalactic.stl
51.6 KB
EarthDice2 Pips.stl
514 KB
EarthDice2 Roman.stl
263 KB
EarthDice3 Arabic.stl
282 KB
EarthDice3 Intergalactic.stl
70.4 KB
EarthDice3 Pips.stl
185 KB
EarthDice3 Roman.stl
1.65 MB
EarthDice4 Arabic.stl
235 KB
EarthDice4 Intergalactic.stl
23 KB
EarthDice4 Pips.stl
138 KB
EarthDice4 Roman.stl
224 KB
EarthDice5 Arabic.stl
235 KB
EarthDice5 Intergalactic.stl
22.9 KB
EarthDice5 Pips.stl
494 KB
EarthDice5 Roman.stl
224 KB
EarthDice6 Arabic.stl
355 KB
EarthDice6 Intergalactic.stl
104 KB
EarthDice6 Pips.stl
221 KB
EarthDice6 Roman.stl
305 KB
EarthDice1 Arabic.stl
250 KB
EarthDice1 Intergalactic.stl
38 KB
EarthDice1 Pips.stl
153 KB
EarthDice1 Roman.stl
238 KB