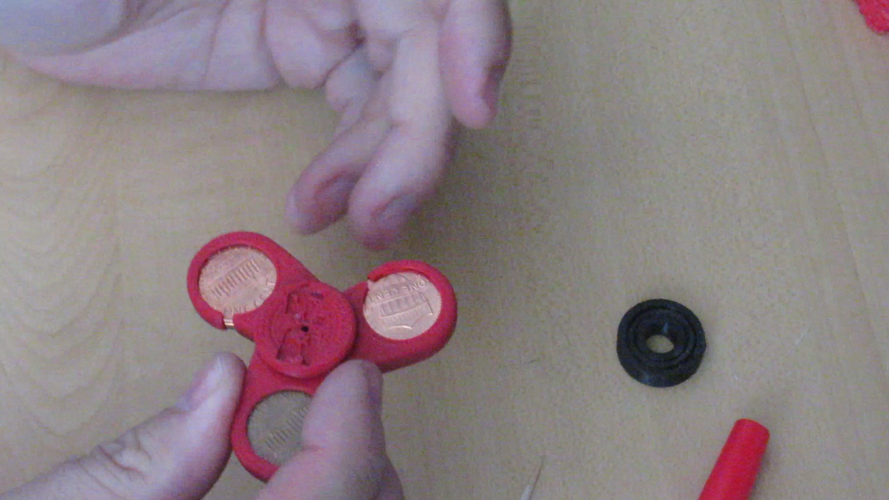 https://www.youtube.com/watch?v=iys2rFDl1Rg
My further experimentation with embedding 3D printed bearings has led me to this, a spinner weighted with pennies. It is recommended to lubricate the bearing in the middle with graphite to improve spin. Be sure to experiment with horizontal compensation in your slicers to make sure pieces don't lock up.
For assembly instructions see attached video.
Included is the 608 sized 3D printed bearing I used as a template so that you can create your own spinners, or whatever, with it.
DeluxeSpinner-TinyBearing.stl
707 KB
DeluxeSpinner-12PennySpinner.stl
720 KB
DeluxeSpinner-1PennySpinnerCaps.stl
962 KB
DeluxeSpinner-6PennySpinner.stl
479 KB
DeluxeSpinner-9PennySpinner.stl
541 KB