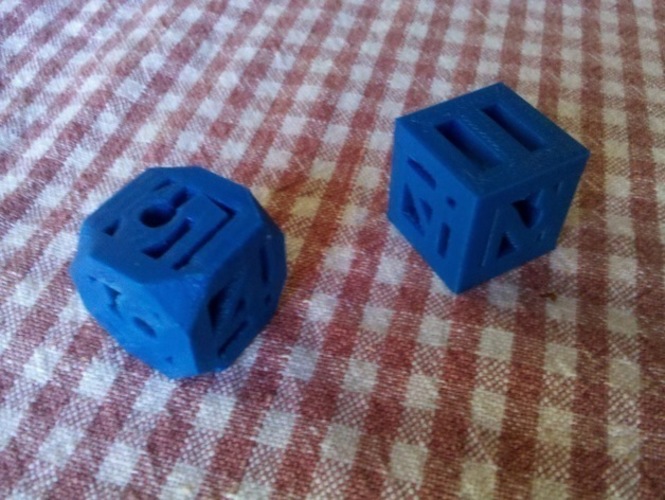 If you like my work I hope you'll consider supporting me on Pateron: https://www.patreon.com/3DPrin...
Subscribe to me on YouTube: https://www.youtube.com/user/m...
I played with some 3D printed dice and after testing I discovered that square corners, not round or truncated corners, and low, nearly hollow infill, make the most balanced 3D printed dice. So I made this, a FFFriendly 3D printed dice that is hollow and prints without support (provided you have reasonable bridging ability). The square one scored a chi-squared of 14 after 30 rolls, the truncated one scored a 30, meaning the square corners is among the most fair 3D printed hollow dice I've tried. 
See http://joesmakerbot.blogspot.com/2013/10/testing-3d-printed-dice-fairness-chi.html for more information.
truncated_square_hollow_die.stl
56.3 KB
square_hollow_die.stl
53.5 KB