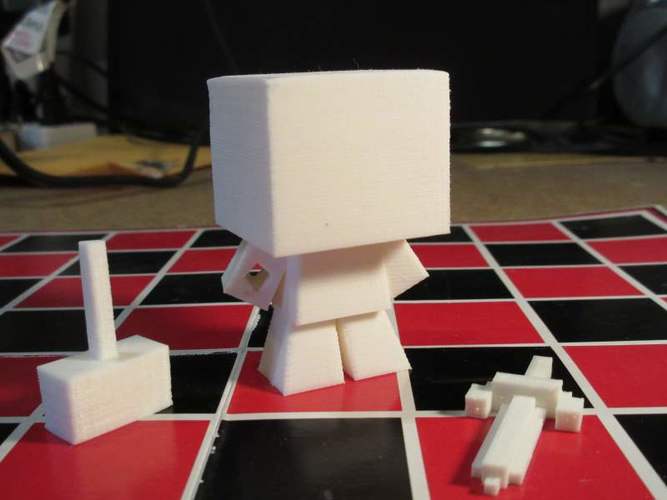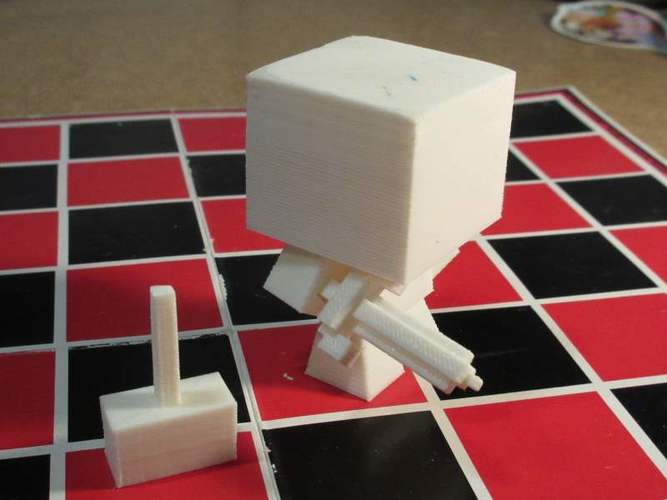 If you like my work I hope you'll consider supporting me on Pateron: https://www.patreon.com/3DPrin...
Subscribe to me on YouTube: https://www.youtube.com/user/m...
DIY your own do-it-yourself toy. The cooler and cubier friend of Joenny, the Joenny Cube is even easier to paint, color, craft, decoupage, and make it your own. Comes with a 4mm square hole in the hand for accessories and 2 cubey accessories, a hammer and sword.
You can smooth the model to make it easier to color or just paint with lines on it. Coat with a primer before using permanent marker as marker doesn't stick to plastic very well. Trust me on that one.
Recommended Print Settings: Print in PLA with a fan and no supports or raft. Any print layer setting is fine.
JoennyCubeHammer.stl
1.45 KB
JoennyCubeSword.stl
8.48 KB