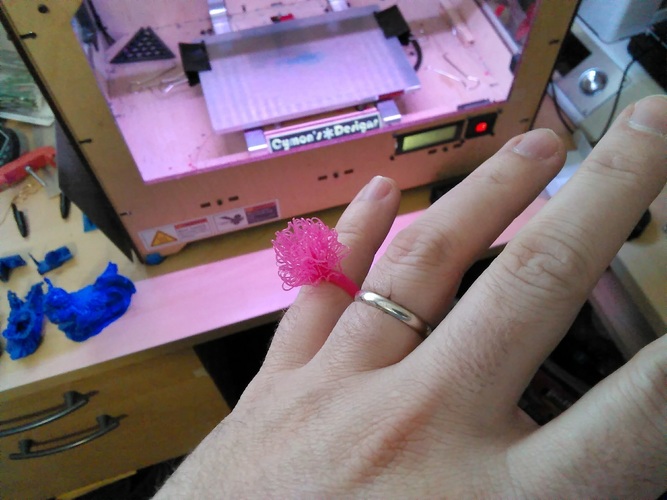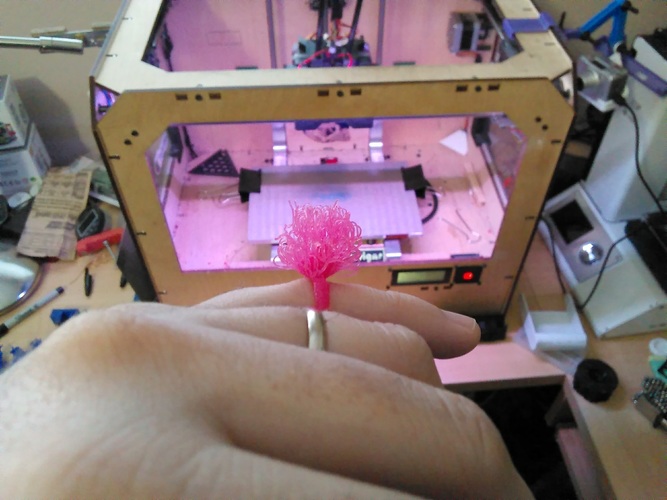 If you like my work I hope you'll consider supporting me on Pateron: https://www.patreon.com/3DPrin...
Subscribe to me on YouTube: https://www.youtube.com/user/m...
Have a cheerleader in your life who deserves to some pompoms to shake? Print them a tiny pompom ring they can take and shake anywhere.
This print relies on how an FFF process with large overhangs failes without supports, except in this case the failure is the desired effect, in the same way the hairy vase creates it's hair, but on a smaller, hand held scale. Simply print at .2mm layer height without supports, then snap off the stand when it's done and trim the hairs. A skirt may improve bed adhesion if necessary.
Multiple ring sizes available. Requests for additional sizes will be honored when I can.
Special thanks to Heather and Lauren on twitter for being 3D printing's Cheerleader Squad there and inspiring this little project. https://twitter.com/CymonsGame...
Pompomring-Size11_5.stl
367 KB
Pompomring-Size5.stl
367 KB
Pompomring-Size6.stl
363 KB
Pompomring-Size7.stl
362 KB
Pompomring-Size8.stl
361 KB
Pompomring-Size9.stl
359 KB