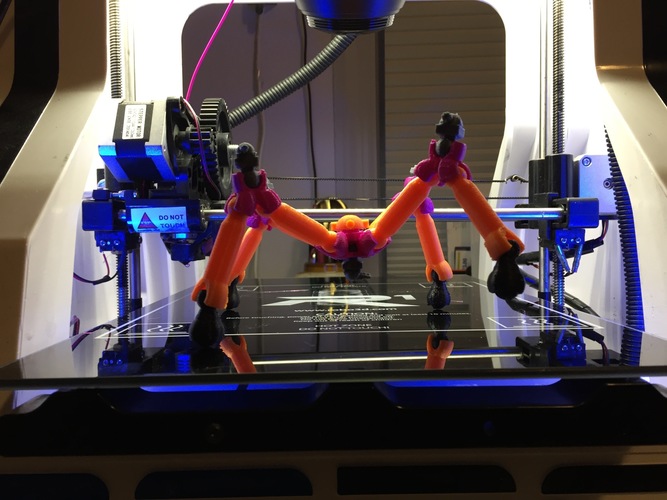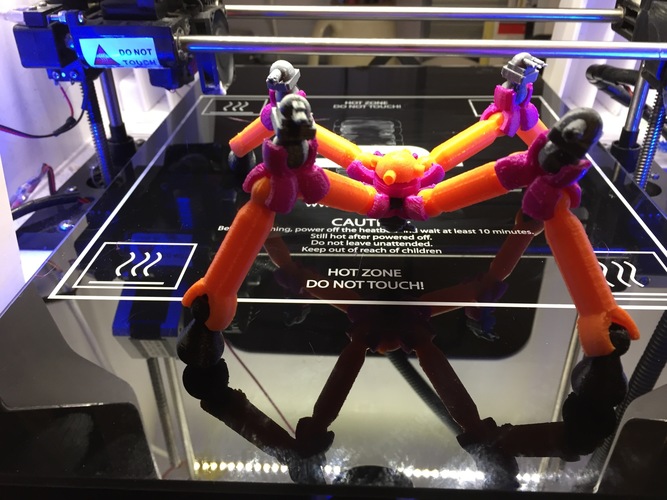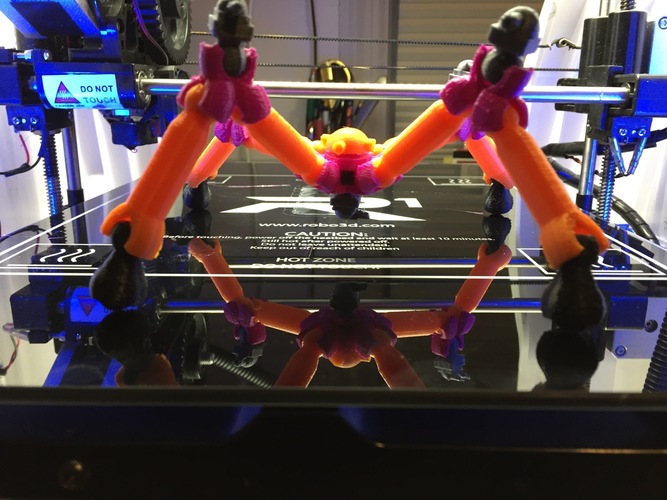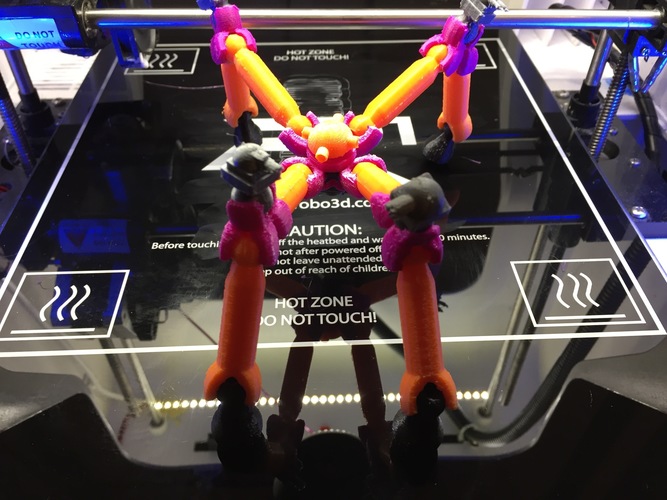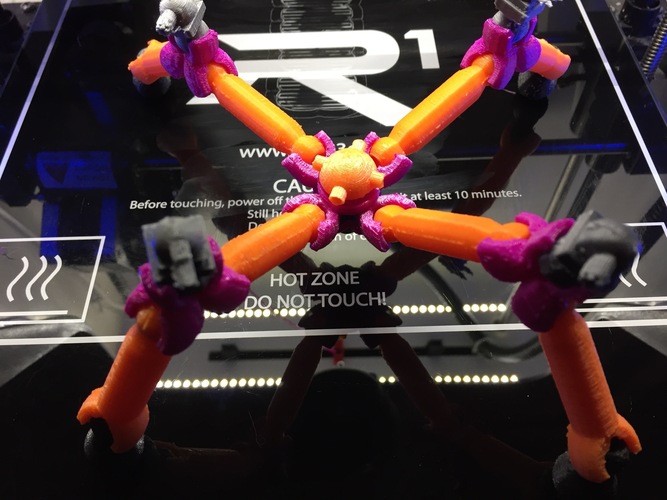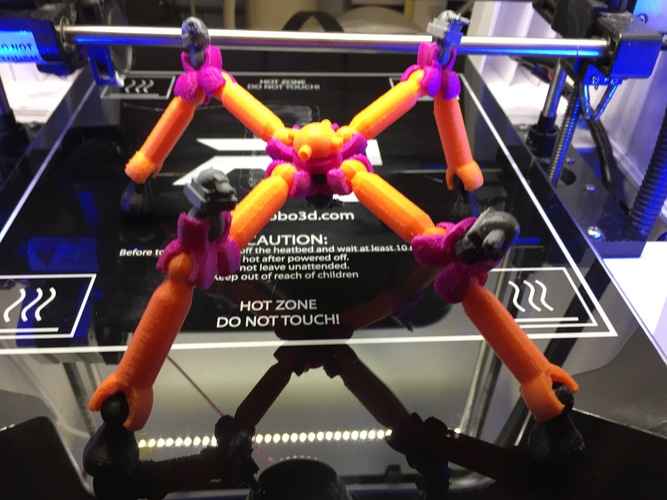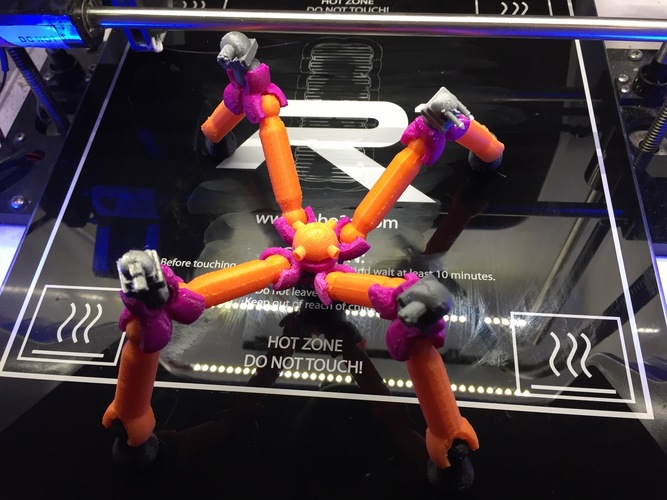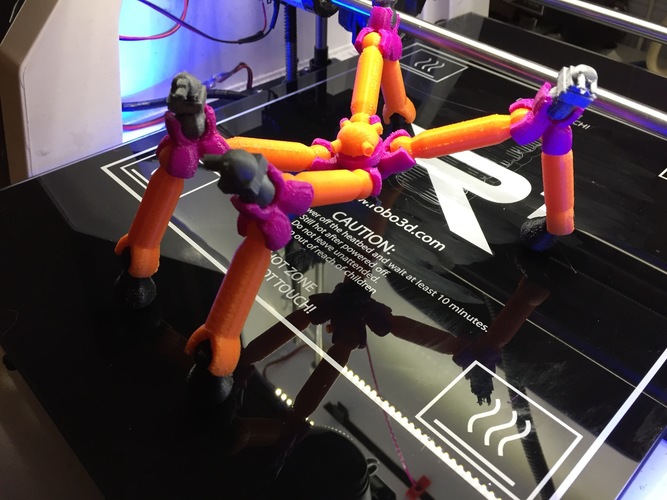 Summary
The spider tank is a 4 legged tank that has 5 turrets, movable legs, wheels on the feet if it wants to roll instead of walk, and a quad cannon head. The tank is armed and ready for battle.
Print Settings
Printer Brand: 
Robo 3D
Printer: 
R1 ABS + PLA Model
Rafts: 
Yes
Supports: 
Yes
Resolution: 
high
Infill: 
30%
Notes: 
When I printed this I did it in groups according to what colors I wanted the parts to be. Not all of the prints may need supports but I used them just incase, but most if not all pieces have very little contact with the bed so a raft is needed.
Post-Printing
Taking off the supports can be a pain. Other than that all you need to do is attach the balls to the feet, feet to the bottom leg, bottom and top legs into the knees along with turrets of your choosing, and then attach the legs into the body. The body may also have turret underneath. While this did come out cool and could be fun to play with, the movable pieces get too loose rather quickly.
gatling_turret.stl
950 KB
scoped_cannon_turret.stl
788 KB
spider tank body.stl
797 KB
spider_tank_all.stl
11.2 MB
spider_tank_feet.stl
1.98 MB
spider_tank_knee.stl
1.59 MB
spider_tank_leg_bottom.stl
2.03 MB
spider_tank_leg_top.stl
3.8 MB
spider_tank_quad_cannon_head.stl
181 KB
turret_classic.stl
719 KB