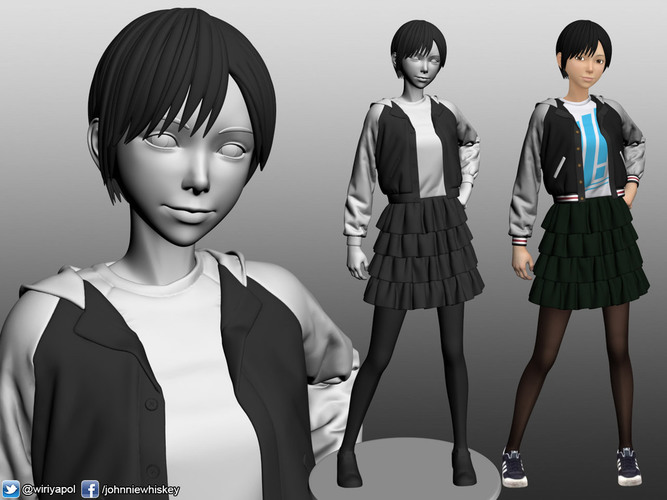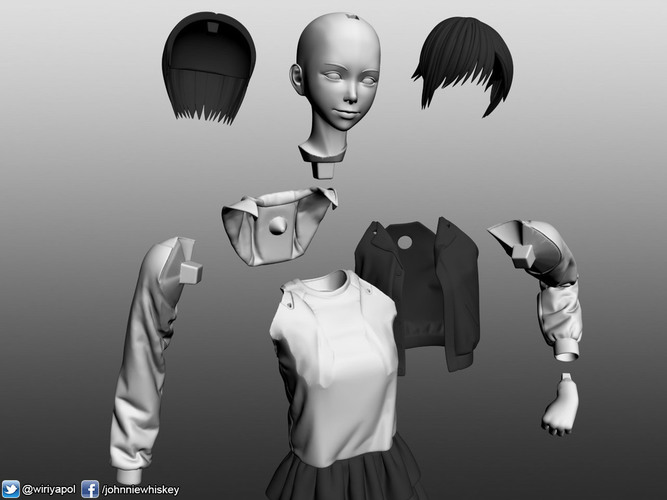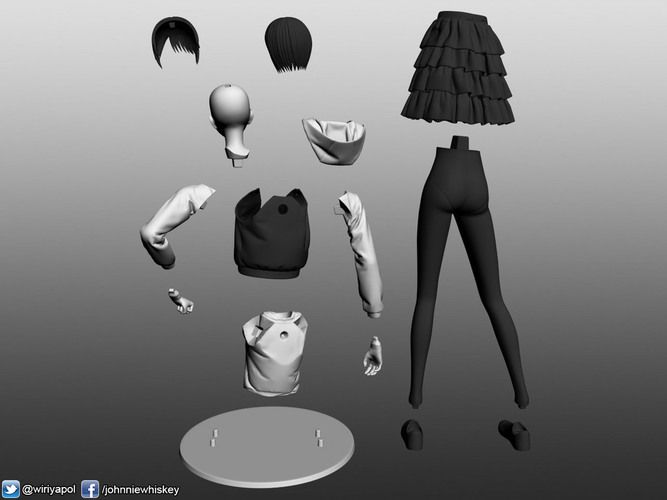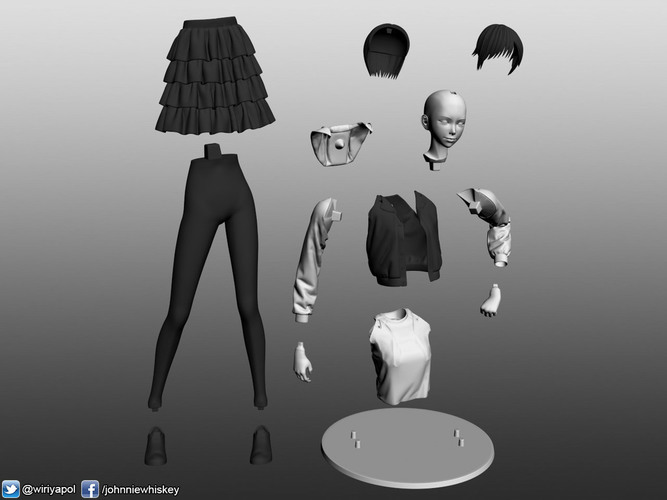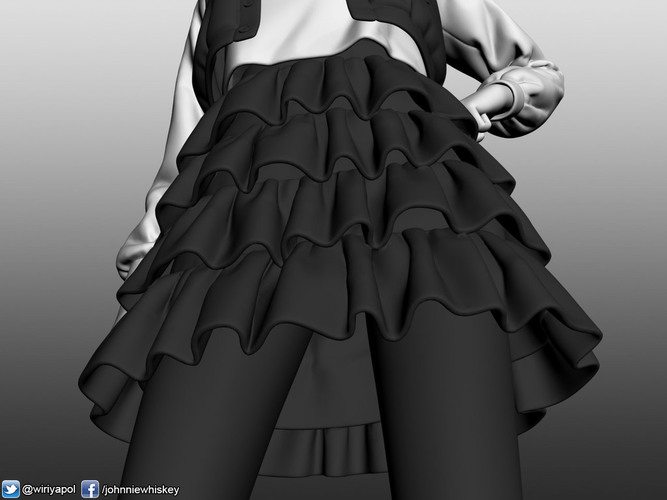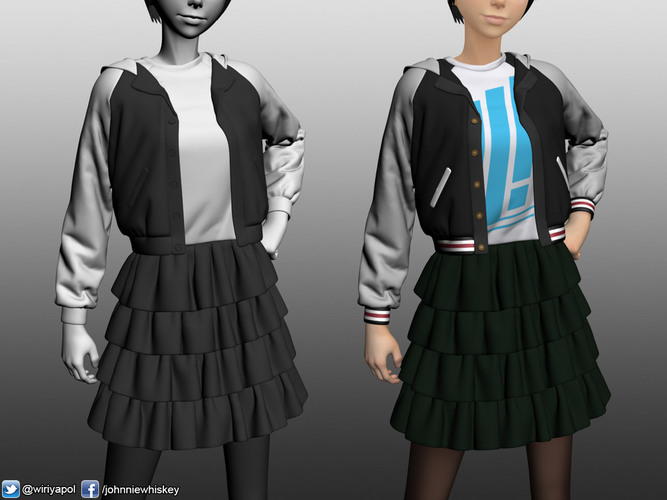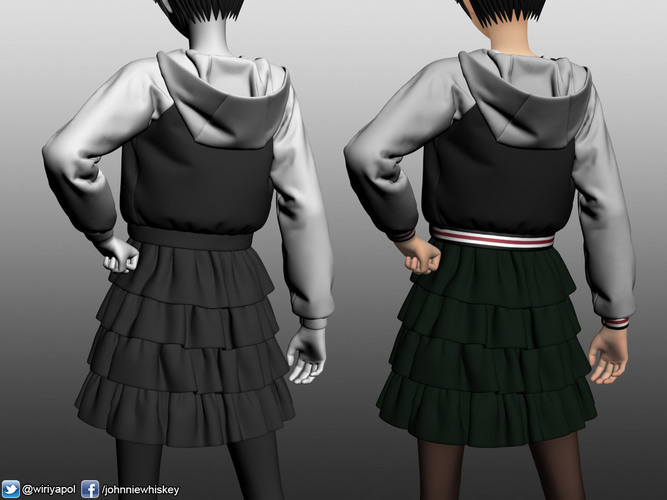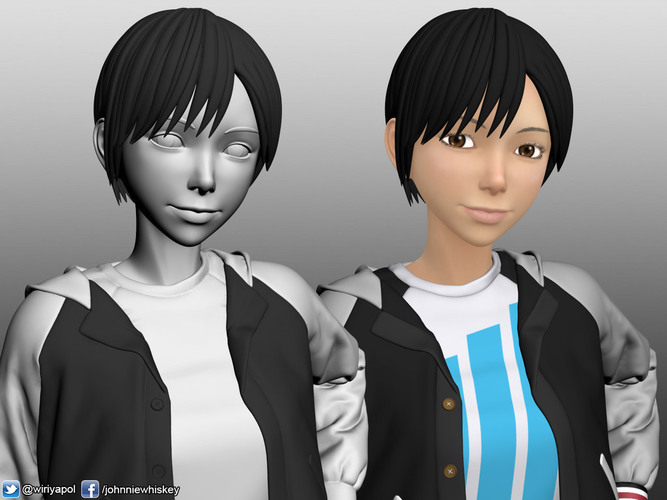 - Just made for study 3D printing process and Benchmarking.    Mod from low-poly character I uploaded on sketchfab.
- About  26cm height = 160cm tall girl in 1/6 scale.   
- Full Peg&Hole interlocking design with 95% peg scaledown clearance.   
- Recommend to print with 2 different color material.   
- Separated parts assemble design to support coloring.   
- Textures not included.   
*** Not test yet. Good luck.
Karl_STW_whiteParts.stl
18.2 MB
Karl_skirt_250k.obj
8.82 MB
Karl_r_shoe_20k.obj
642 KB
Karl_r_hand_20k.obj
653 KB
Karl_l_shoe_20k.obj
631 KB
Karl_head_120k.obj
3.99 MB
Karl_r_arm_50k.obj
1.7 MB
Karl_STW_greyParts.stl
36.8 MB
Karl_l_arm_50k.obj
1.7 MB
Karl_tshirt_50k.obj
1.68 MB
Karl_hoodieTorso_125k.obj
4.12 MB
Karl_standBase_21k.obj
625 KB
Karl_hairRear_150k.obj
5.21 MB
Karl_hoodieHood_50k.obj
1.7 MB
Karl_hairFront_150k.obj
5.17 MB
Karl_l_hand_20k.obj
651 KB