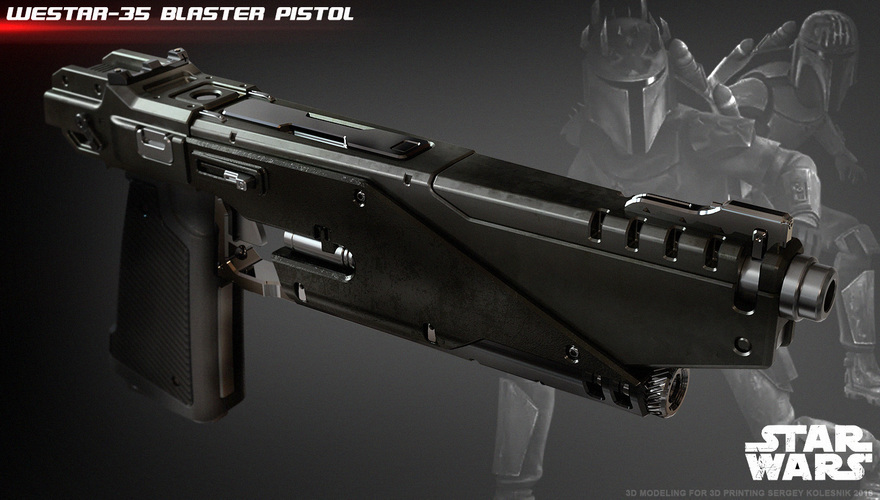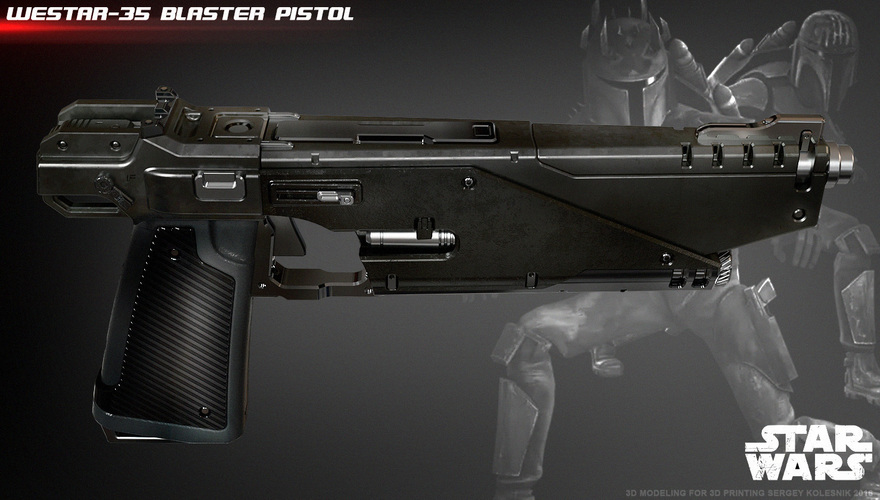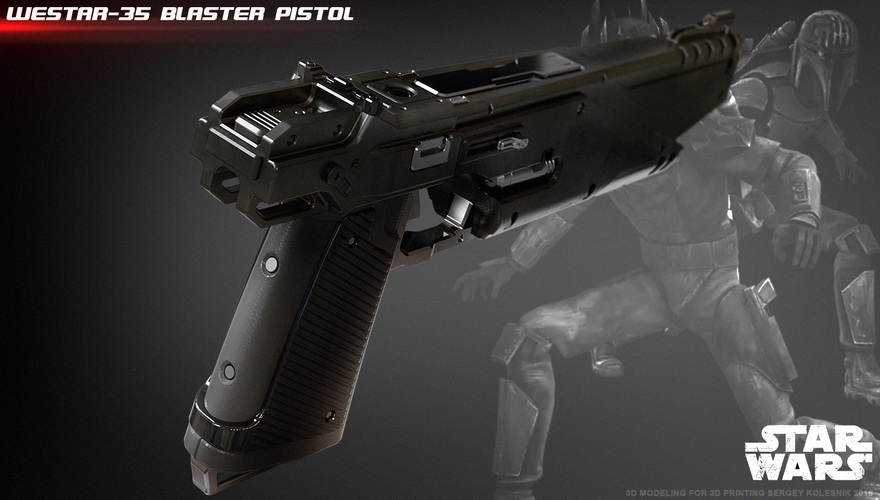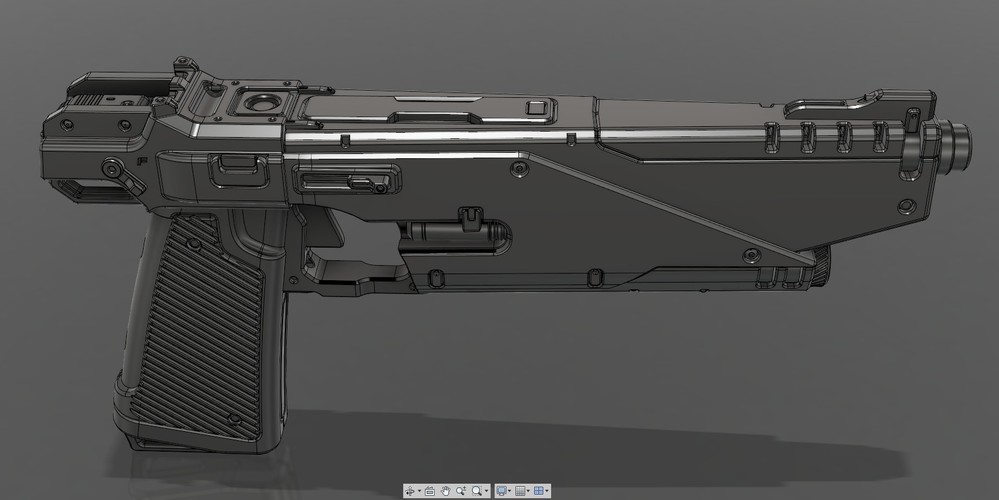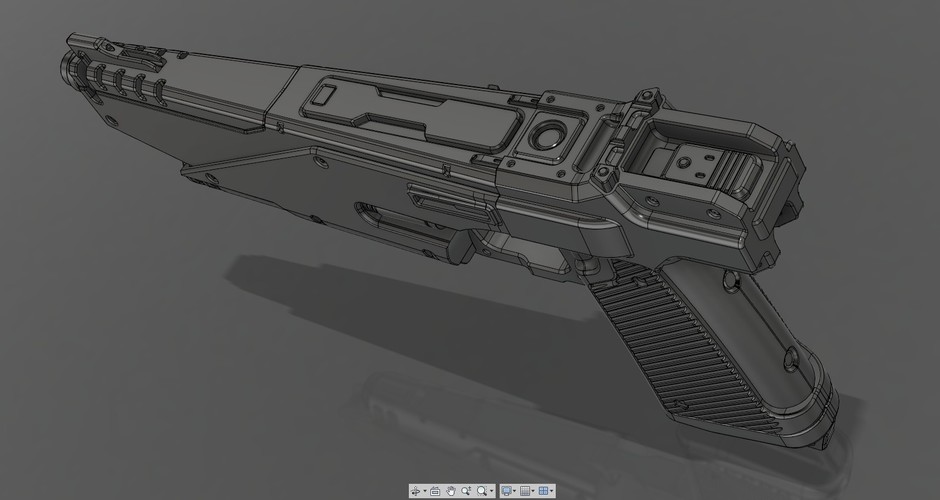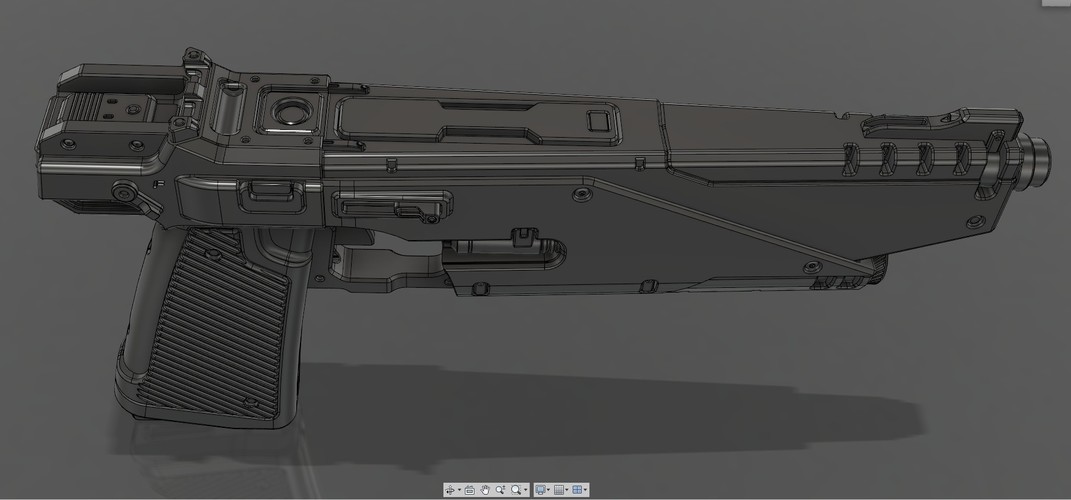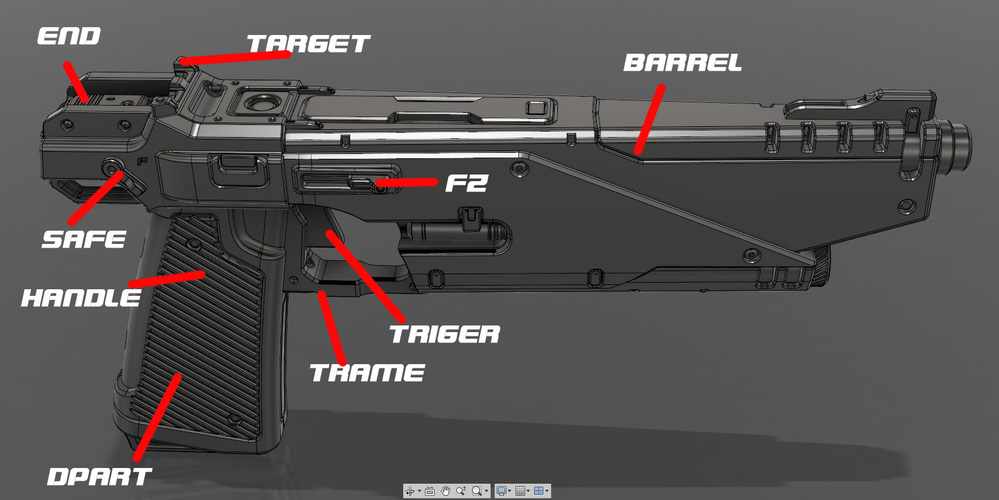 No Prints Yet

Be the first to upload a Print for this Design!
WESTAR 35 blaster pistol 3D print model
My exclusive work for 3D printing. realistic design of the anime movie Star Wars WESTAR-35 blaster.  I hope you will enjoy  246 mm size you need adapt size for you 3d printer.
The WESTAR-35 blaster pistol was favored by Humans of Mandalorian heritage, including Pre Vizsla and Sabine Wren, both during and following the Clone Wars era. It was also referred to as a "MandalTech Jai'galaar model". The pistol featured a stun setting and sealed low-maintenance construction. http://starwars.wikia.com/
RackMultipart20161229-58-1e0uw3v.zip/trame.stl
355 KB
RackMultipart20161229-58-1e0uw3v.zip/triger.stl
96.6 KB
RackMultipart20161229-58-1e0uw3v.zip/safe.stl
82.6 KB
RackMultipart20161229-58-1e0uw3v.zip/pin1.stl
68.6 KB
RackMultipart20161229-58-1e0uw3v.zip/handle.stl
8.27 MB
RackMultipart20161229-58-1e0uw3v.zip/fz.stl
101 KB
RackMultipart20161229-58-1e0uw3v.zip/end.stl
1.86 MB
RackMultipart20161229-58-p99b1s.zip/WESTAR-35 blaster pistol.stl
16.4 MB
RackMultipart20161229-58-1e0uw3v.zip/barell.stl
5.27 MB
RackMultipart20161229-58-1e0uw3v.zip/dpart.stl
247 KB
RackMultipart20161229-58-1e0uw3v.zip/pin2.stl
65.9 KB
RackMultipart20161229-58-1e0uw3v.zip/target.stl
170 KB
RackMultipart20161229-58-1e0uw3v.zip/shm.jpg
224 KB
RackMultipart20161229-58-1e0uw3v.zip/1.jpg
349 KB
RackMultipart20161229-58-1e0uw3v.zip/2.jpg
356 KB
RackMultipart20161229-58-1e0uw3v.zip/3.jpg
335 KB