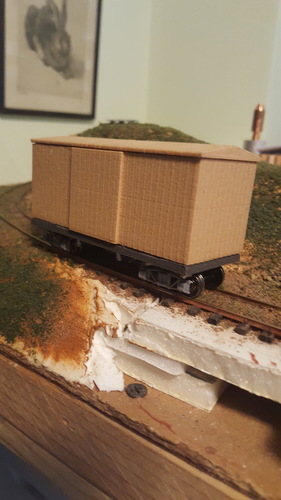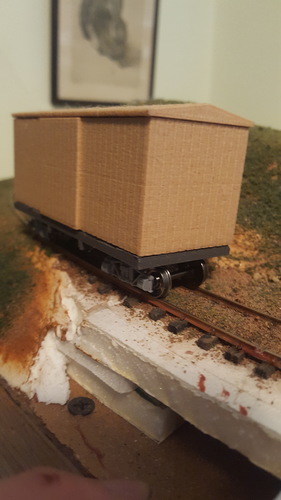 No Prints Yet

Be the first to upload a Print for this Design!
This is a 6' x 16' flatcar with a "torsion" style base and ribbed sides in ON30. It is a simple model that is designed for simplicity in printing and to be used as a beginners railcar or as a base for building off of. The underframes used Boulder Valley Models T2 trucks which are available from other companies and use Kadee #5 couplers. The model shown was printed in ProtoPasta Magnetic Iron for the base and ColorFabb wood for the sides and roof. 
The roof and sides were designed so that they will press fit to align. If you decide not to use this you can just subtract the model down in the slicer to get rid of this. 
16 ft flat car torison boxcar body mm.stl
69.8 KB
16 ft flat car torison boxcar roof mm.stl
3.21 KB
16 ft flat car torison boxcar base mm.stl
24.1 KB