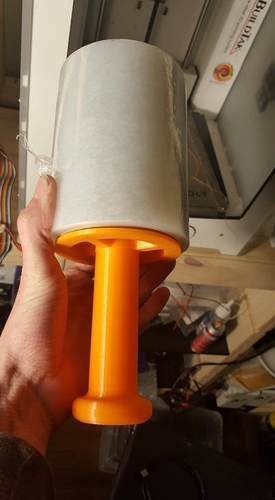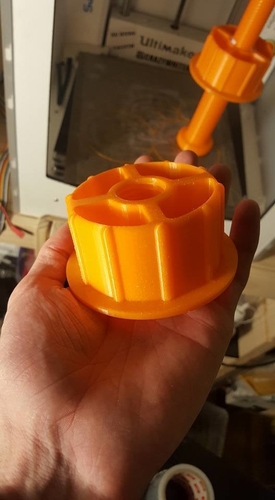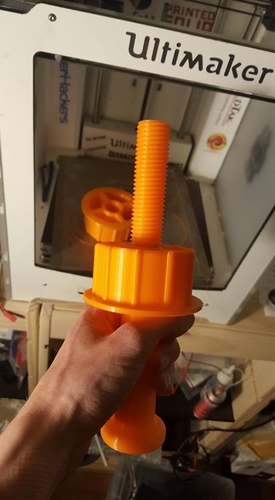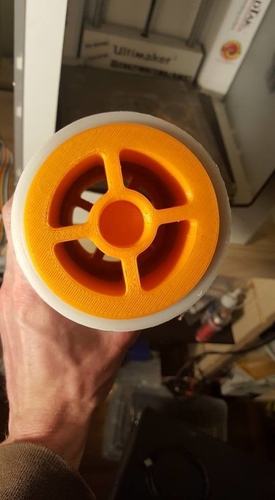 No Prints Yet

Be the first to upload a Print for this Design!
For this you will need:
2x main body lightened
1x (2x optional) lightened handles
1x main body thread
1x of the test nut and bolt (these are for checking thread fit read below)
To get the threads to print properly I found a .15 layer height worked perfectly for me without supports and proper cooling on my Ultimaker 2 in PLA. Before you print the threaded parts print the test nut and bolt to make sure your printer's tolerances are correct for threads. If scaling is required scale the male threaded parts, the main body thread and the handle(s) down accordingly so as not to mess with the dimensions of the main body holder.
When you are all done printing the parts I recommend gluing the handle > lower main body > thread so that way this is all one assembly and will not unscrew in use. Do not glue on the second main body as this is what needs to be removed to allow spools to be changed. 
For those curious the internal diameter of spool it supports is 3" or 76MM. 
Check out the video on it here:
RackMultipart20180505-24389-1c3zhbd.zip/lightened handle.stl
367 KB
lightened handle.stl
367 KB
main body lightened.stl
716 KB