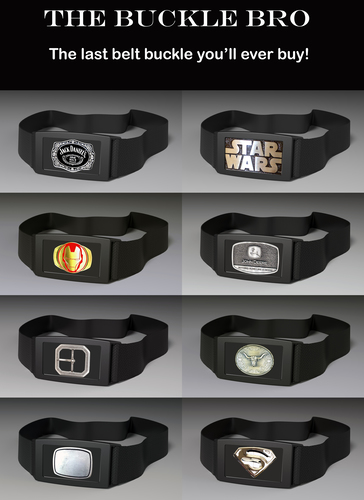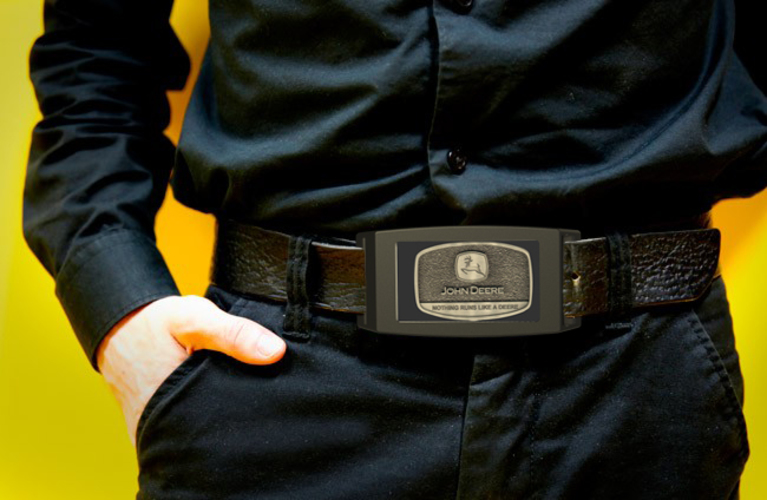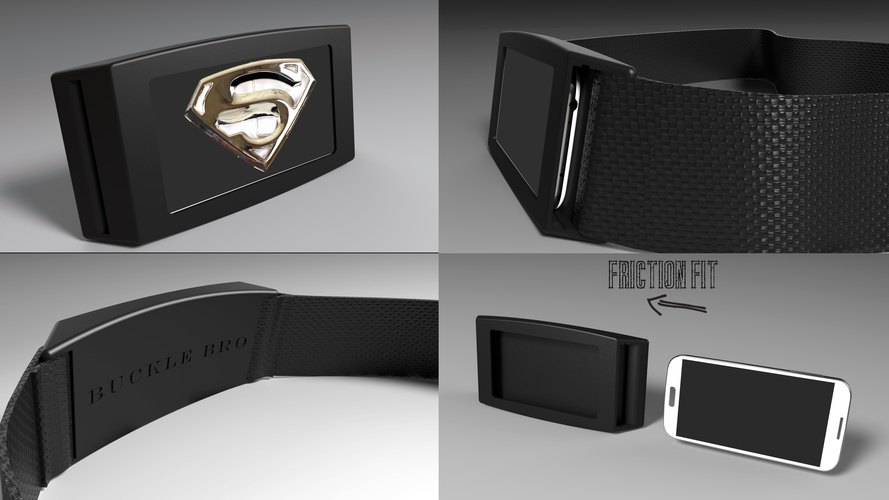 No Prints Yet

Be the first to upload a Print for this Design!
Introducing the Buckle Bro
Wearing a belt buckle will never be the same again! 
This will be the last belt buckle you will ever need to buy!
With Buckle Bro, the possibilities are literally endless. Change your belt buckle on the fly to suit whatever mood you're feeling, have fun with a traditional look or go crazy and sport a light show on your belt!
The Belt Buckle's form is purposely simple not to distract away from the content that is being displayed on the screen, it acts as a cradle for any Samsung Galaxy S series smart phone. With an image of your favorite belt buckle chosen and displayed on the screen, the phone is then slipped into the side of the buckle and held by friction. When the phone is in the buckle, its sole purpose is to display whatever you want it to, the Belt Bro is not meant to be another phone holster, buttons are not accessible. It is simply, a HIGH TECH BELT BUCKLE.
****
The file was designed to be printed on its face, no angle is more than 45 degrees, the inner pocket might require support material, but automatic bridging might work also. Unfortunately I don't have time or enough material to test print this bad boy....
The .stl file has been ran through NetFab and optimized for FDM 3D printing.
Thanks for looking.
BuckleBro (repaired).stl
582 KB