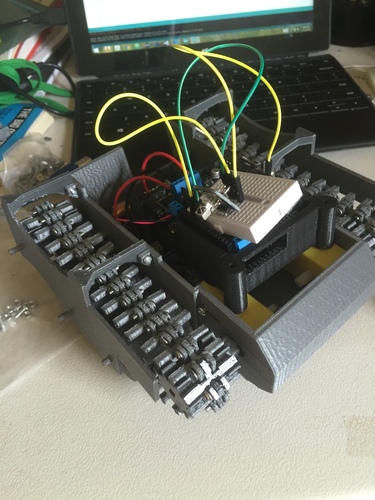 Print setting:
1. .2mm layer height with 40% infill. ABS recommended
Description
A fully 3d printed RC tank chasis that use two hobby DC motor, a motor driver and arduin connected to IR sensor. The tank can be controlled using a simple remote control
The tank track consist of individual tracts that are connected to each other using M3*10 screws.
Left Side Plate.stl
54 KB
Right Side Plate.stl
54 KB
Motor Axel Holder V3.stl
19.2 KB
Tank Threads V11.stl
40.5 KB