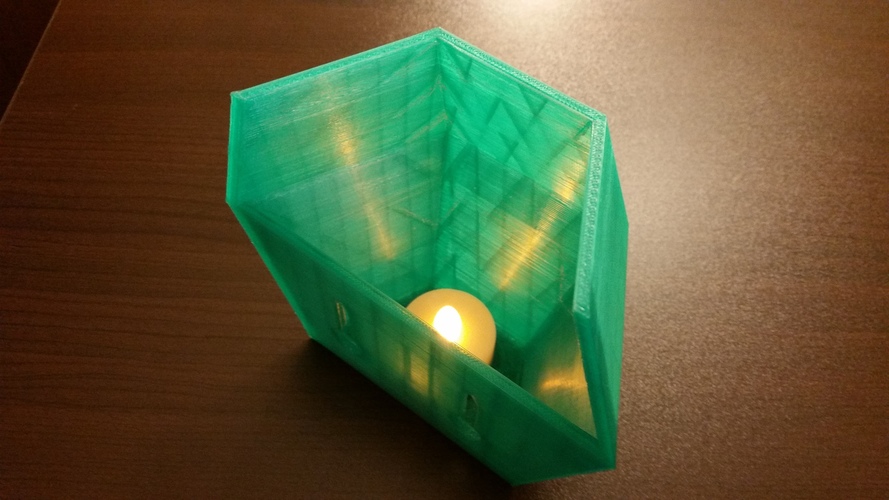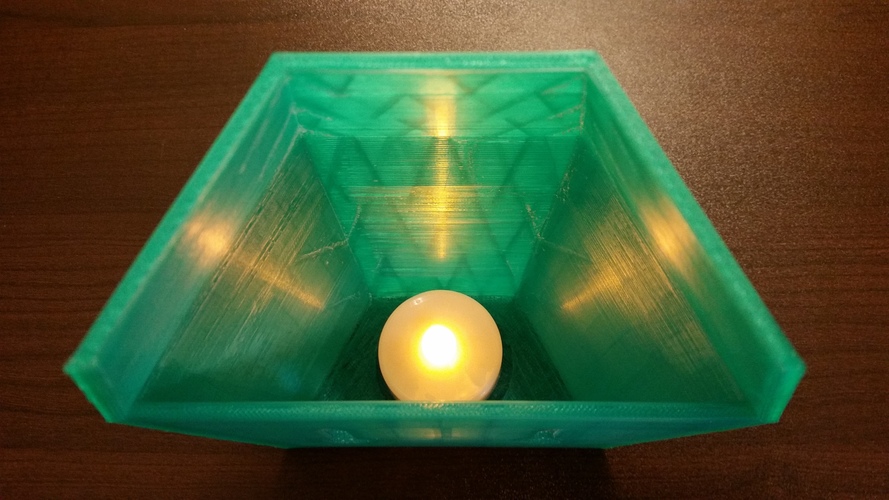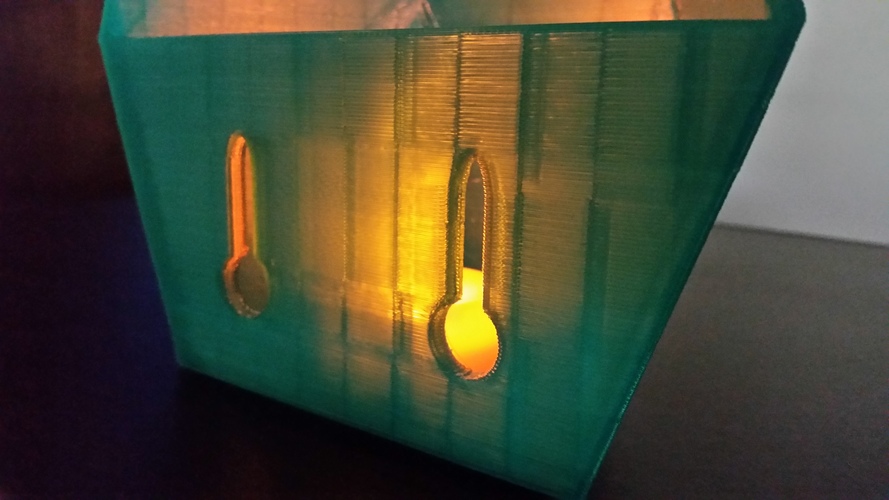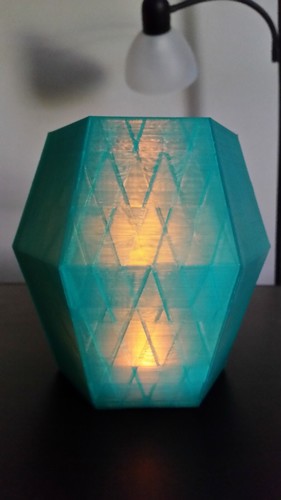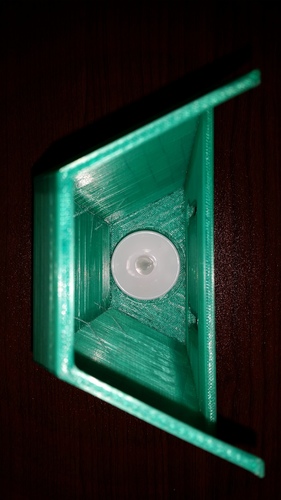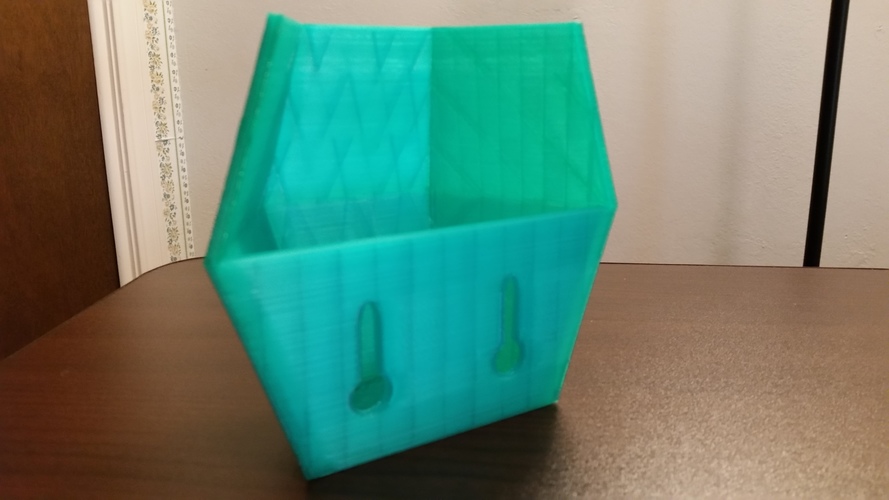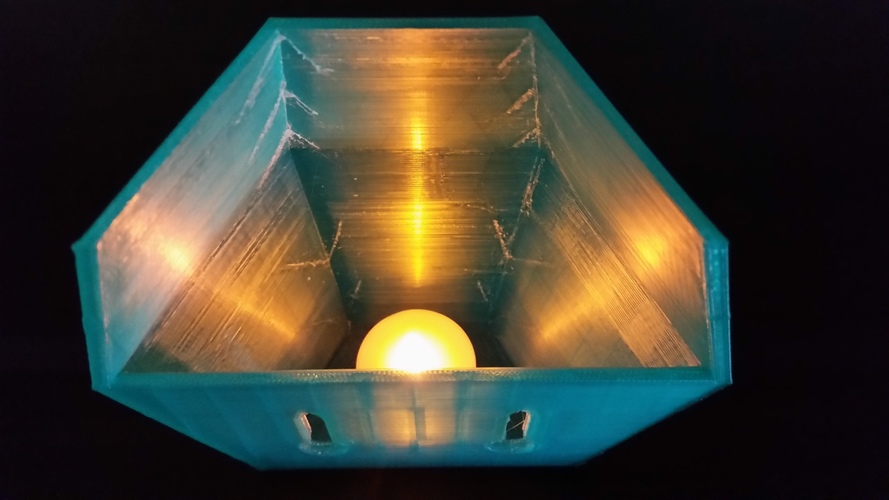 Hangs on a wall, or sits on a table. Print multiple copies for a subtle lighting effect all around your room, along with remote controllable LED tealights.
5 inches height 2 3/4 inches depth 5 1/2 inches width (at widest center point)
Fits 1 1/2 inch standard LED tealights, with slightly extra room for possible 1 3/4 inch diameter.
PLA 
5% infill 
.3 micron
2 layer perimeter 
3 layer top and bottom