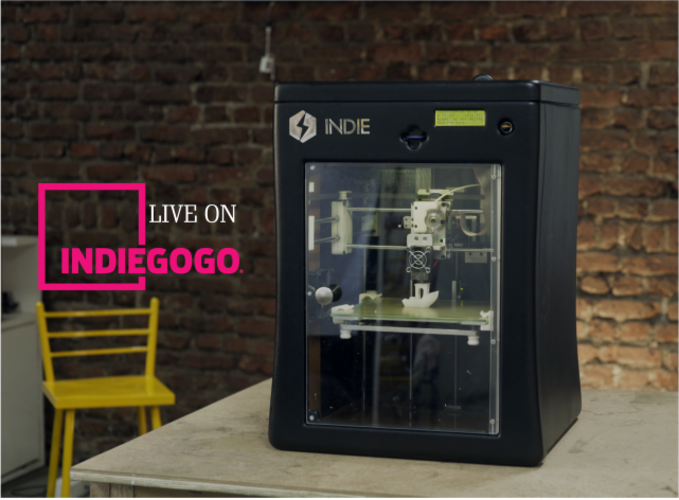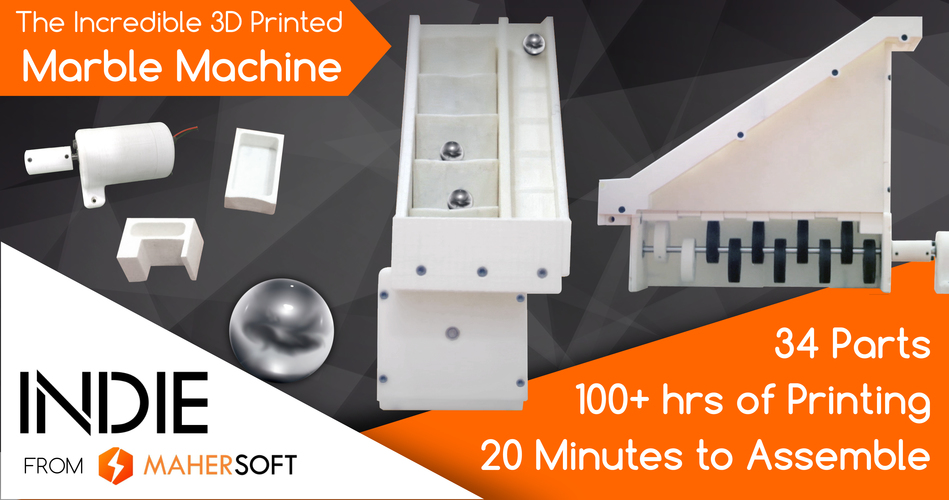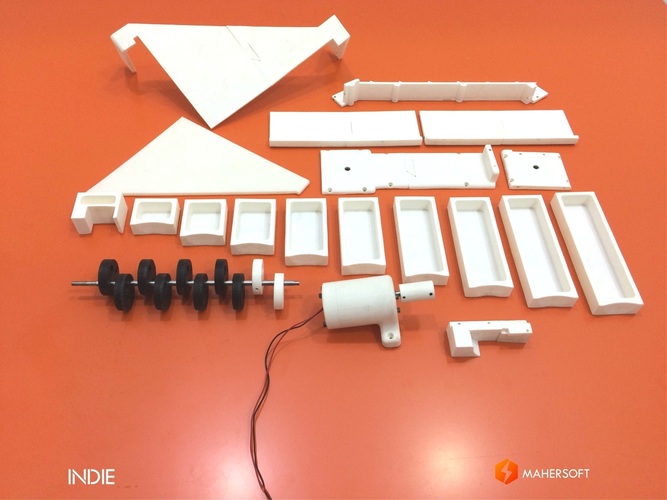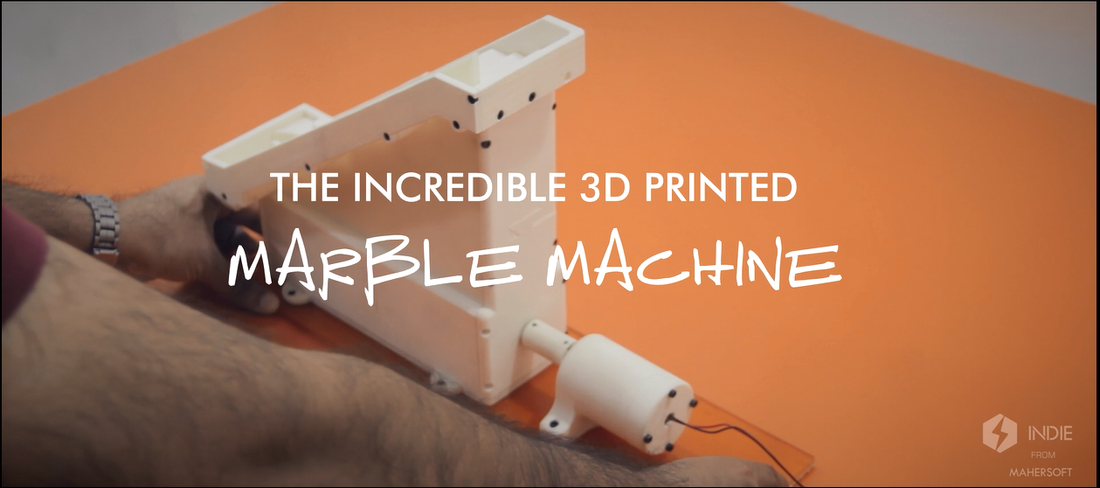 This is a 3D Printed marble machine on our latest Indie 3D Printer that takes marbles through crazy loops and turns. A marble machine designed in ONSHAPE is completely based on rigid bodies, rigid body joints and mechanics. The assembly has approximately 34 parts printed in ABS , and it can be powered by using DC motors or batteries. It uses a 1.5 cm diameter steel marble, which starts at the bottom, and goes to the top, and then returns to the bottom, making this trip about 8640 times in 24 hours.
Assembly Instructions available on Instructables - http://bit.ly/2gnBdpV
Marble Machine Video - https://www.youtube.com/watch?v=PAynwHogPto&feature=youtu.be Indie Teaser - http://bit.ly/2f0MNnd
Sign up now to buy Indie on Indiegogo at $549 - http://www.mahersoft.com/indie (Only for Early Bird Backers) The new 3D printed marble machine we have all been waiting for!
Follow us on Facebook - www.facebook.com/mahersoft3d
Twitter - www.twitter.com/mahersoft3d
Instagram - www.instagram.com/mahersoft3d 
Website - www.mahersoft.com 
Contact - [email protected]
Made one yourself? Feel free to upload your photos
Inspiraion: Daniel Parker
Printer:
Indie: The Desktop 3D Printer
Rafts:
Doesn't Matter
Supports:
No
Resolution:
200 micron
Infill:
15-20%
Notes:
We have attached the instruction document along with spare list and drawing for rod. Please refer the documentation. NO SUPPORTS NEEDED! Some parts might not fit on a small print bed, we recommend you to cut the file in 2 parts and glue later. 15- 25% Infill worked best for me. 0.2 mm layer height. Try out the best settings for yourself. Steel ball bearings Go3d
How I Designed This
Designing
At first glance, it may look relatively simple, but a lot of planning and tweaking had to go into the design process keeping in mind that all parts have to be 3D Printed and support free to avoid any kind of post processing. It took us approximately 2-3 weeks to design the assembly on Onshape and a series of iterations to make a working model of the marble machine.
The whole assembly consists of 34 3D Printed parts, nuts, screws, and a DC motor to provide a rotary mechanism. The marble starts at the bottom, and goes to the top, and then returns to the bottom, making this trip about 8640 times in 24 hours. Each step lifts the marble back up to the top of the slide in a synchronous manner. Here, the entire process starts all over again and continues so long as you keep turning the CAM shaft.
Front & Back cover-1.stl
130 KB
Front & Back cover-2.stl
130 KB
motor holding block.stl
3.13 MB
outside plate(1).stl
761 KB
outside plate(2).stl
307 KB
Right plate(1).stl
682 KB
Right plate(2).stl
327 KB
Stairs Support Back(1).stl
242 KB
Stairs Support Back(2).stl
315 KB
Stairs Support Front.stl
103 KB
STRAIGHT STAND.stl
203 KB