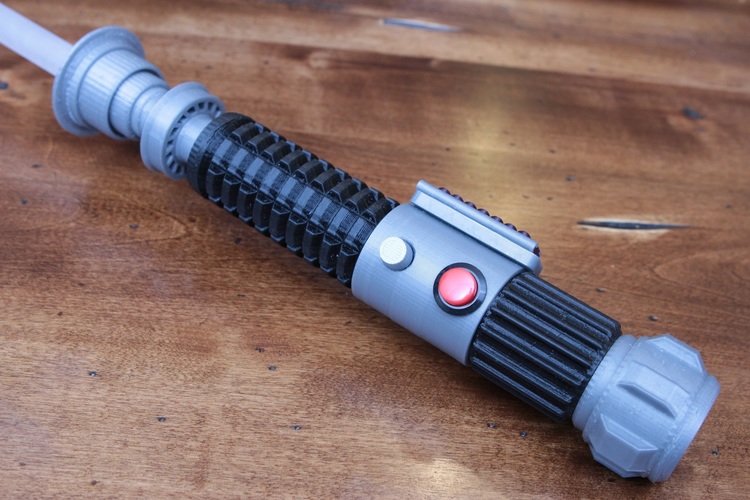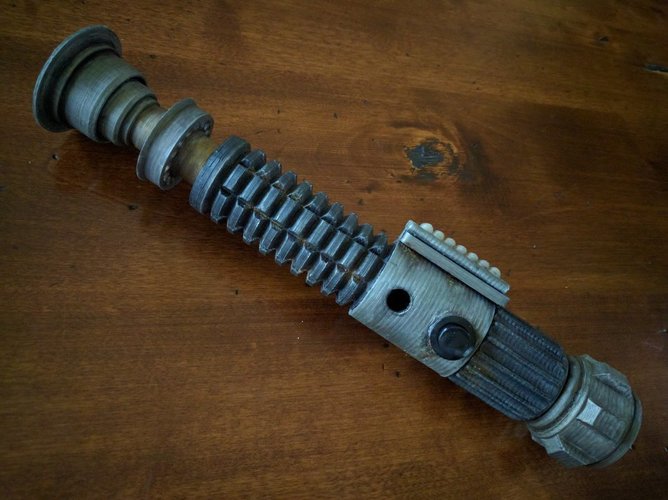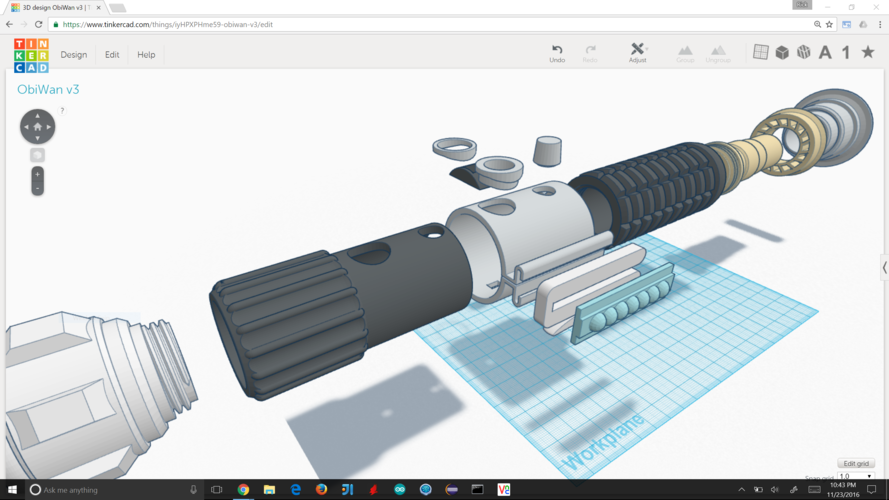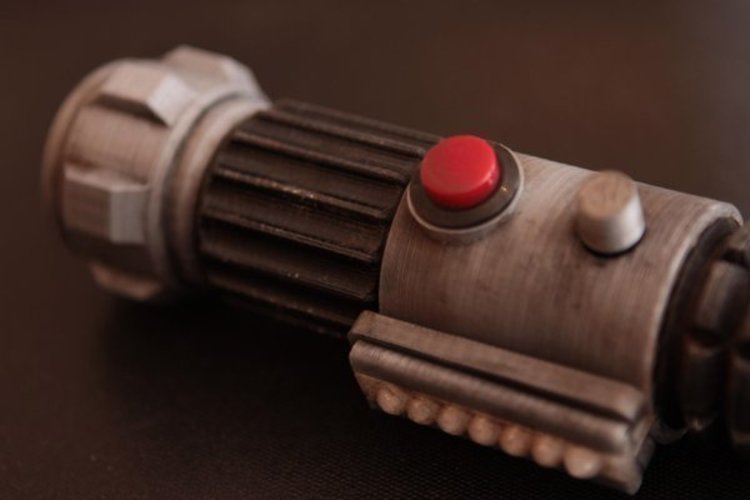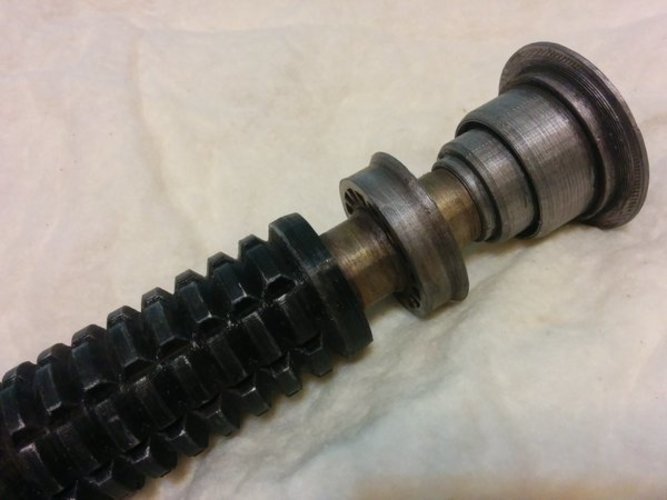 No Prints Yet

Be the first to upload a Print for this Design!
I've made a few light sword-hilty things in my time - steel, aluminum, cardboard, and now plastic! All but the emitter base can be printed without support material. Modeled 100% in Tinkercad using basic geometric shapes. 
Using colored filament you can achieve a finish that doesn't need paint or weathering; add a 5/8 inch polycarbonate tube (outer-diameter) for added affect. Voids in the model are big enough to accommodate modest electronics and LEDs for the hard-core cosplayer. 
Making your own... is an important step in your training. Do you have your crystal?
Print: .2mm layer height, 3 shells, and 30% infill
Materials: Black, Silver, and Transparent (Pro PLA / MatterHackers.com)
Extras: 16mm Button, 10K Potentiometer (Adafruit.com), 5/8 inch Polycarbonate Tube (Amazon.com)
potentiometer_cap.stl
12.3 KB
potentiometer_mount.stl
14.1 KB
button_port_11mm.stl
20.8 KB
button_port_16mm.stl
13.8 KB
handle_mid_bubbles.stl
71.5 KB
handle_mid_clip.stl
61 KB