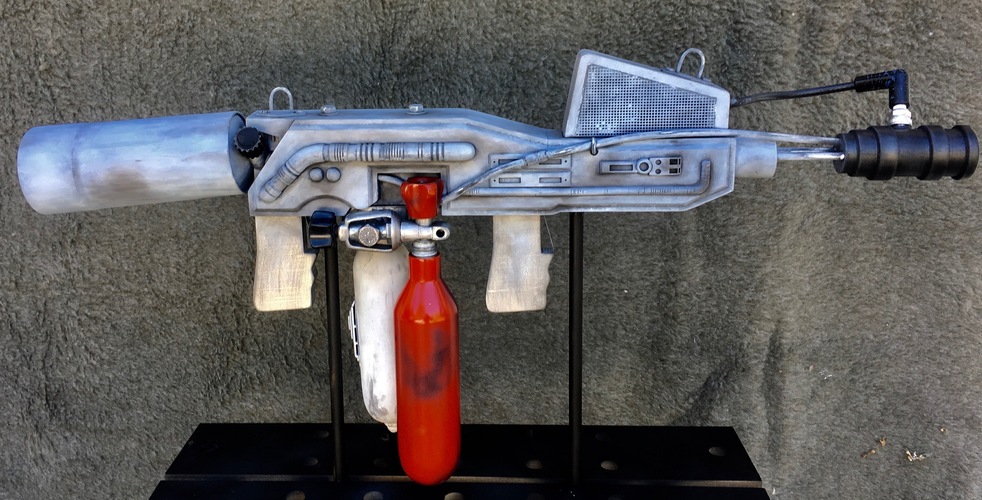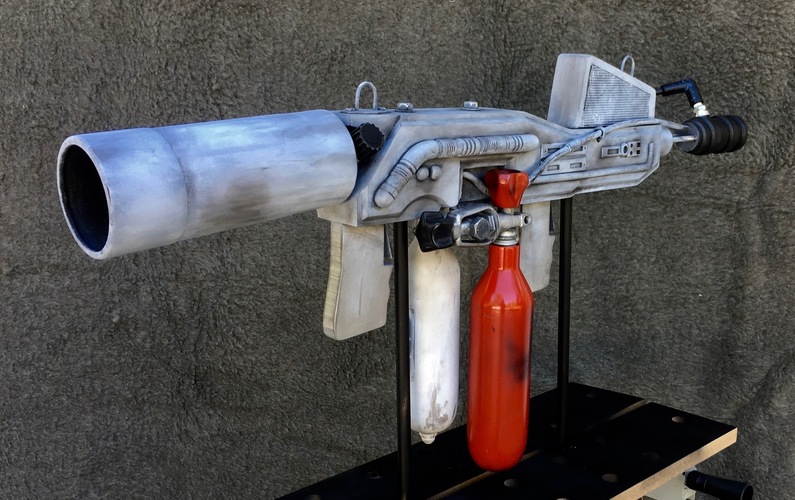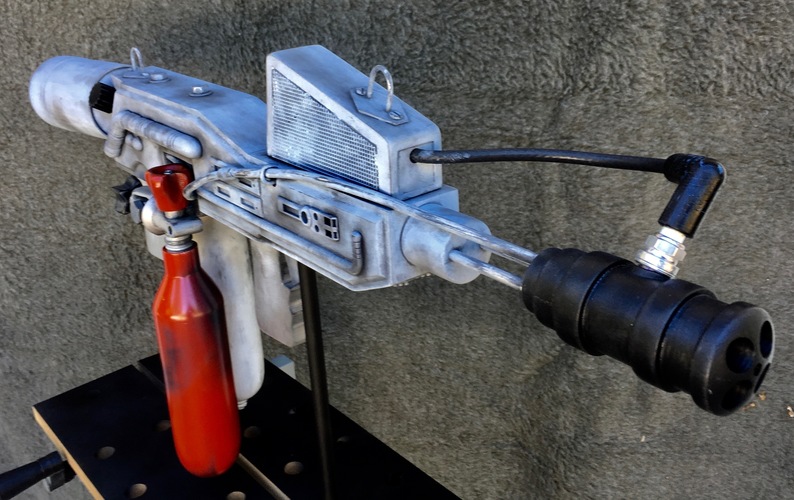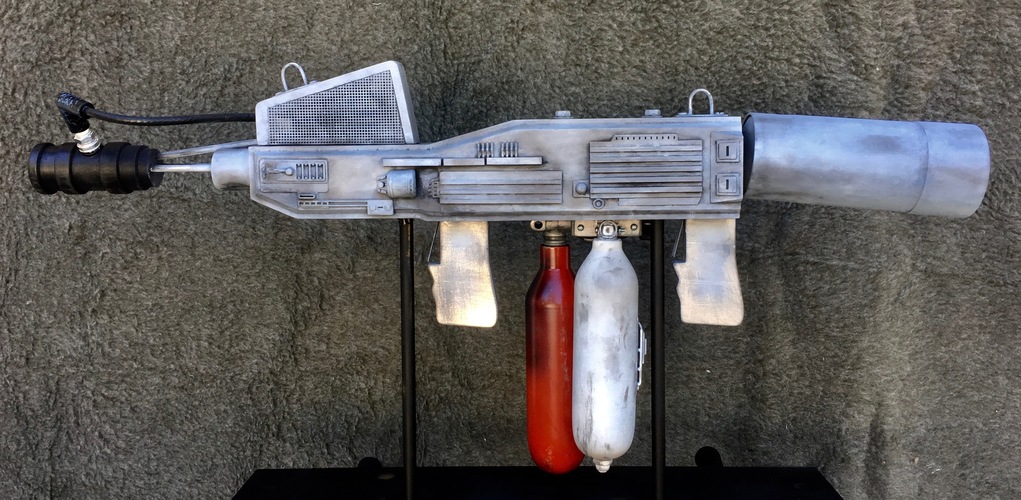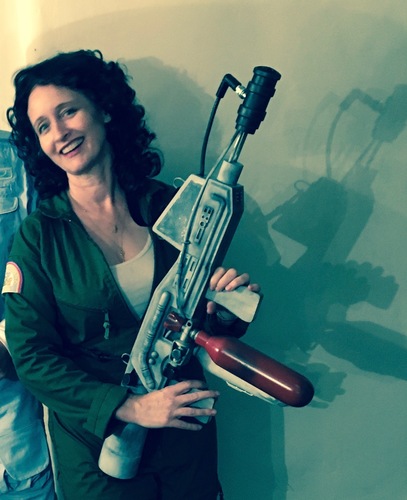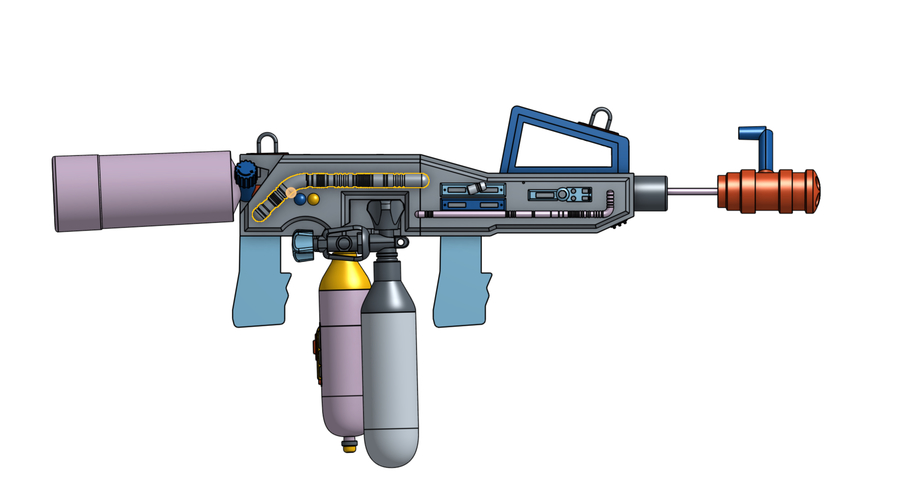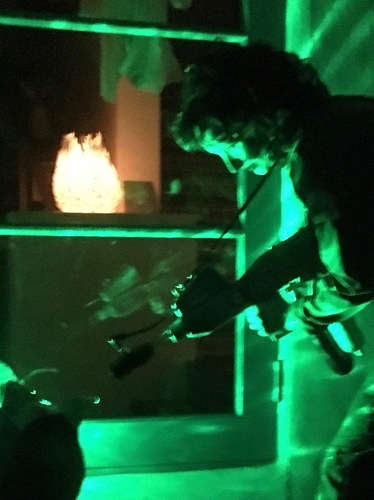 No Prints Yet

Be the first to upload a Print for this Design!
This is the flamethrower Ripley used to defeat the Xenomorph in the first Alien movie. 
It prints and assembles easily with no supports.  Please read Intro.pdf and BuildInstructions.pdf for more information.  
Happy Printing!
Update 2018-12-18 :  added Nostromo Complete.stl for those who want to print the entire flamethrower as one model.
Nostromo Complete.stl
74.1 MB
Red Bottle Top.stl
3.47 MB
Rear Valve Fixture.stl
1.89 MB
White Bottle Top.stl
3.03 MB
Lt Middle Detail 1.stl
57.1 KB
Lt Front Mid Detail.stl
1.8 MB
Sanding Block.stl
1.06 KB
Lt Mid Lo Detail.stl
146 KB
BuildInstructions.pdf
3.54 MB
NostromoIncineratorBuildInstructions.pdf
3.94 MB
Barrel Coupling.stl
619 KB
Rear Knob Stem.stl
87.9 KB
Rear Hook Top Detail.stl
140 KB
Vent Top Detail.stl
136 KB
Front Bottom Detail.stl
3.22 MB
Lt Front Detail.stl
727 KB
Lt Mid Bottom Detail.stl
870 KB
Lt Middle Detail 2.stl
57.1 KB
Lt Middle Detail 3.stl
57.1 KB
Lt Rear Detail.stl
557 KB
Lt Rear Flare.stl
61.6 KB
Rt Front Detail.stl
672 KB
Rt Middle Detail Bottom.stl
59.3 KB
Rt Middle Detail Top.stl
59.3 KB
Rt Rear Detail 1.stl
534 KB
Rt Rear Detail 2.stl
681 KB
White Bottle Bottom.stl
774 KB
White Bottle Nipple Coupler.stl
506 KB
White Bottle Nipple.stl
759 KB
White Bottle Side Detail 1.stl
171 KB
White Bottle Side Detail 2.stl
274 KB
White Bottle Side Detail 3.stl
41.4 KB
Front Valve Fixture.stl
868 KB
Red Bottle Bottom.stl
689 KB
Red Bottle Knob.stl
1.05 MB
Flex Tube Coupler.stl
3.04 MB