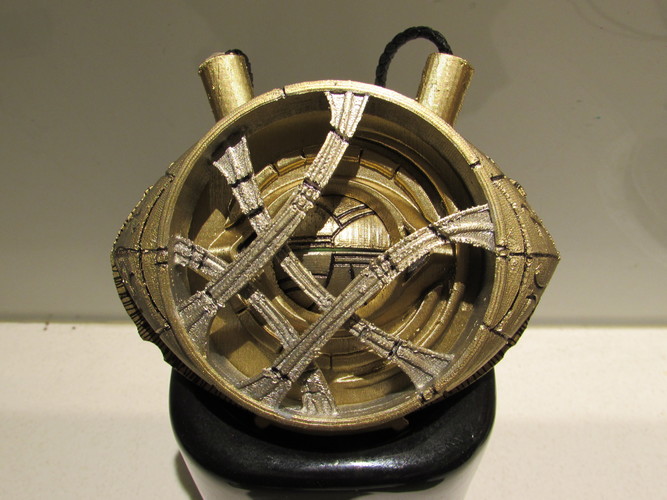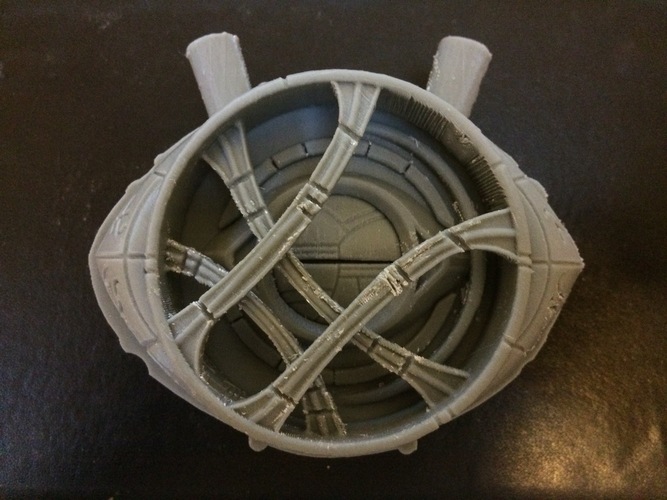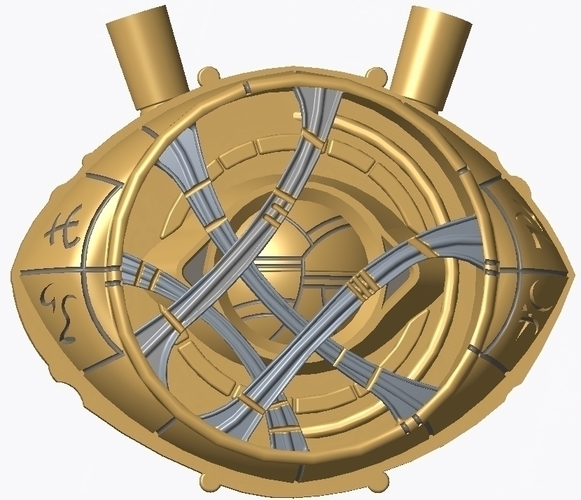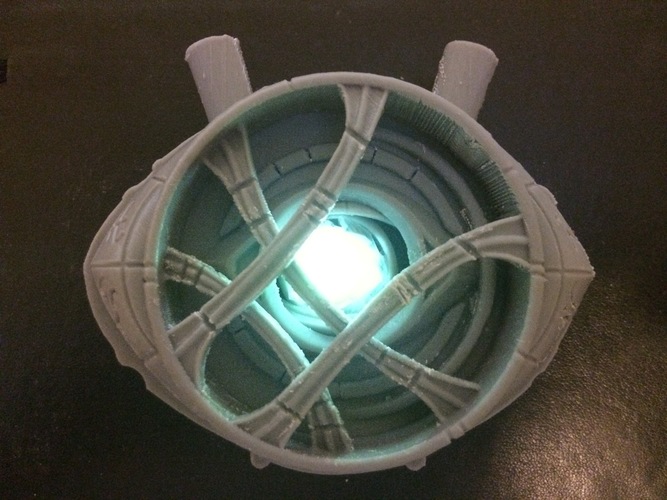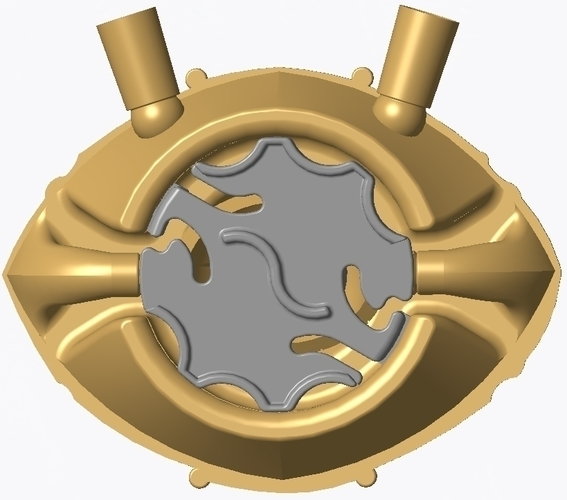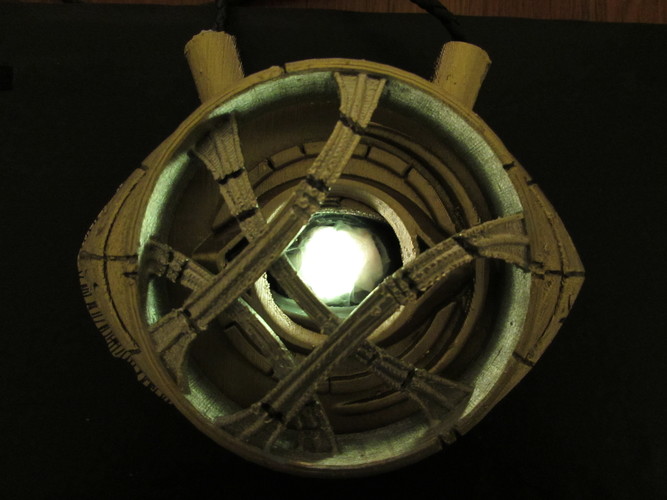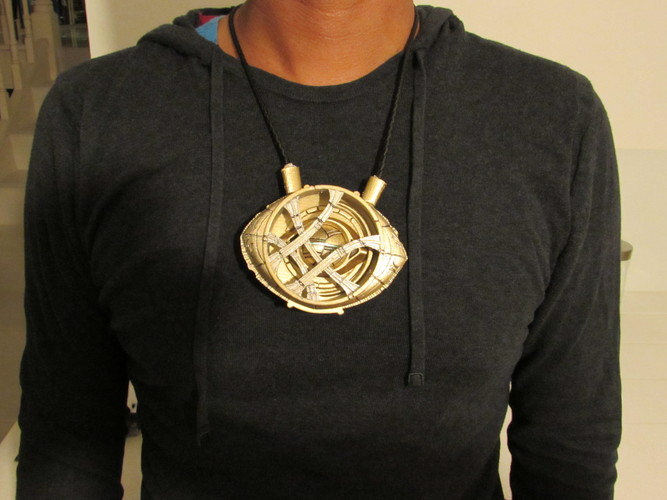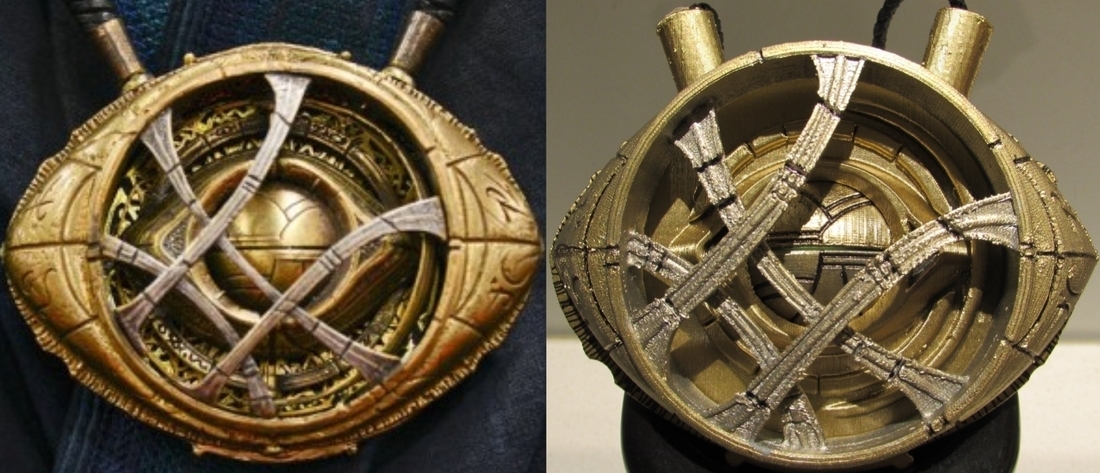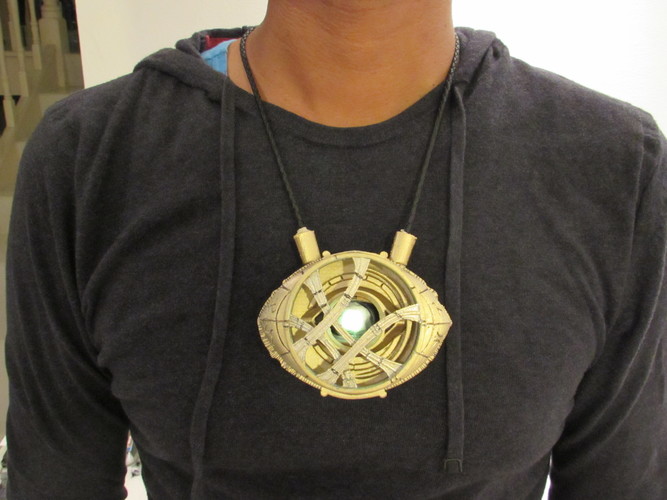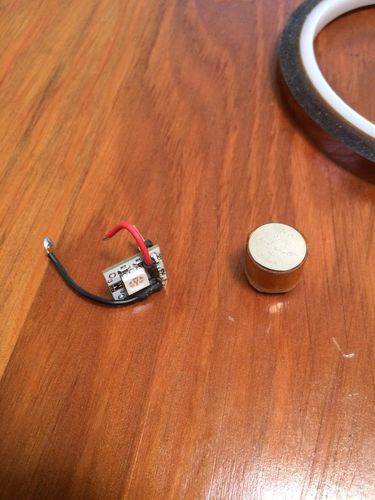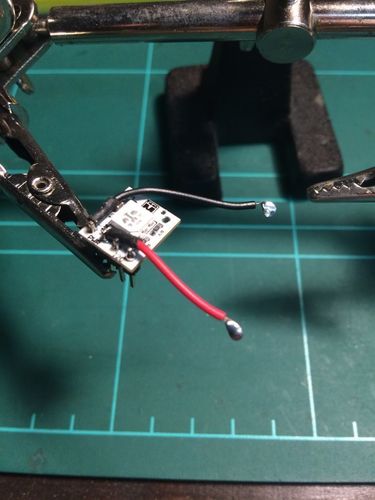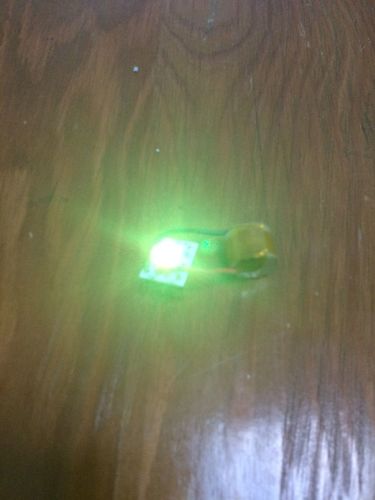 Read how it was made here at Black Ram Industries.
YouTube - 3D printed Eye of Agamotto in action
I really enjoyed the Doctor Strange movie and wanted to make a Cosplay Eye of Agamotto that could open and close with the light inside.
I designed a mechanical cam mechanism behind the eye lids with a case to open and close the eye by rotating the back. I split the main body so that the front and rear pieces are easier to print.
Print Settings
Printer: Zortrax m200
Resolution: 0.19mm              Infill: Low
Angle (Support): 30 Degrees - I recommend using the maximum support possible.
Material: Z-Ultrat                       Quality: Fine
Assembly
Check out the video for the assembly.
Glue the top face piece to the rear base to complete the assembly.
Eye Light
For the eye effect I used
LED: BlinkM Mini - https://thingm.com/products/bl...
Power: 2 x 1.5V Button Cell Batteries (A76/LR44)
Diffuser: Tissue and plastic bag.
A great video on building and painting the eye done by Uncle Jessy can be found here:
Doctor Strange 3D Printed Eye of Agamotto Replica Prop
bottom_eyelid.stl
2.12 MB