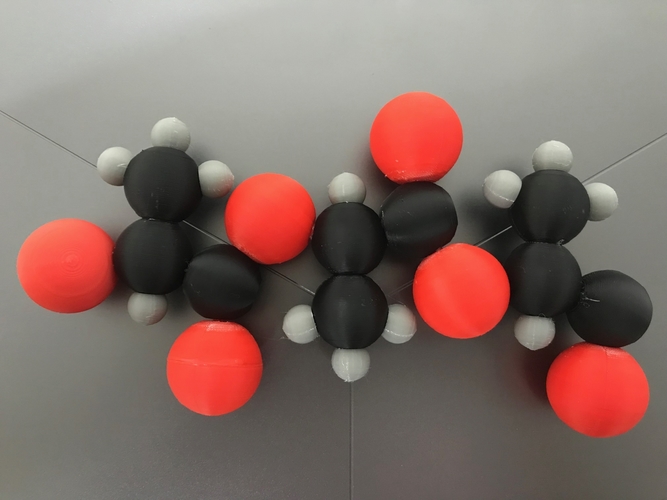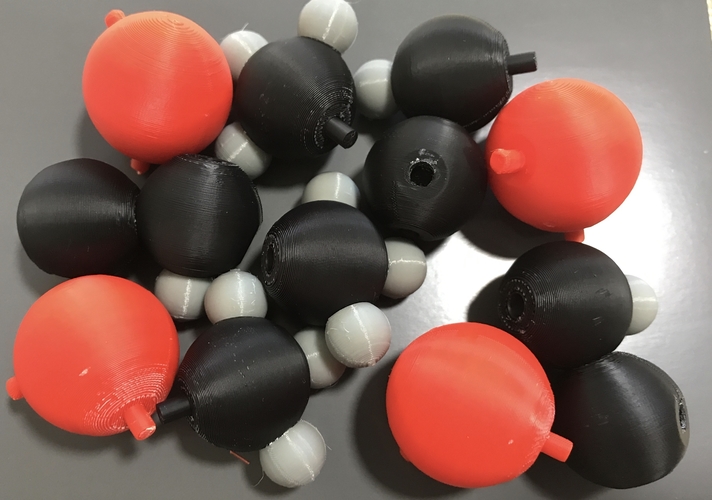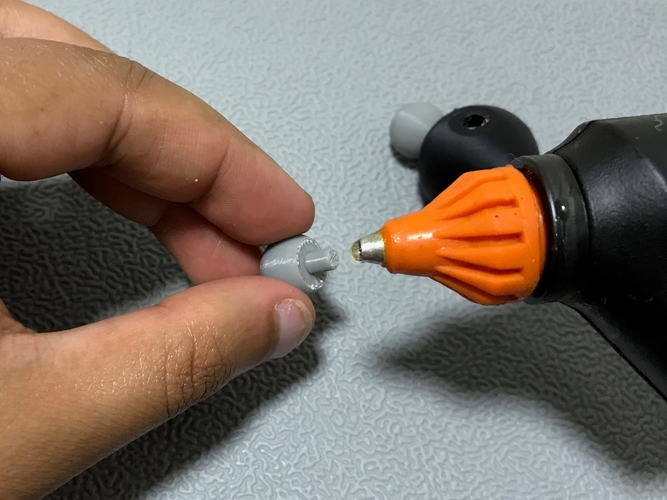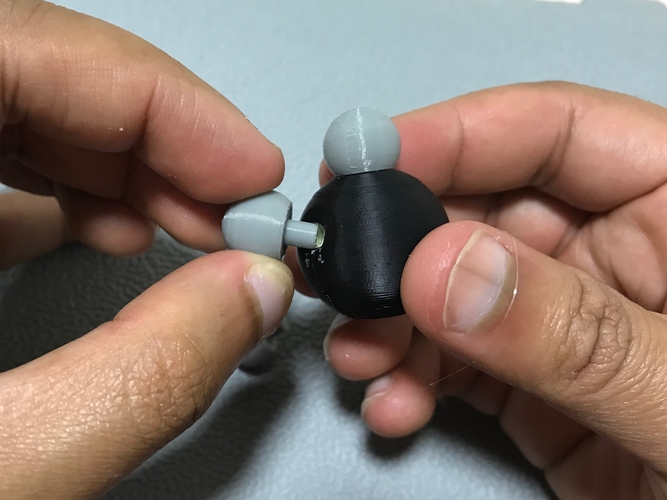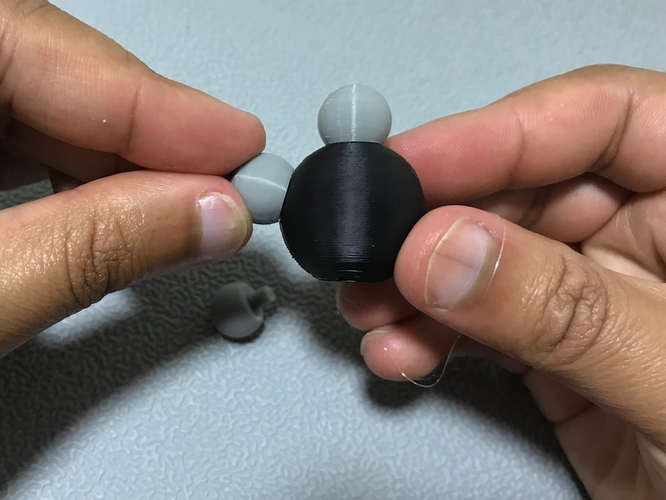 No Prints Yet

Be the first to upload a Print for this Design!
SUMMARY
Plastics are materials that are used in almost everything. From the clothes you wear, your phone, computer, household appliances, you are completely surrounded by them. However, plastics are not just one material, they are a very diverse range of materials. 3D printing uses plastics to create objects that are designed or scanned using computers to make a physical model.  This lesson will teach students about plastics (with a focus on PLA) and how they are used in FDM 3D printing to make objects. The lesson will then have them 3D print a PLA molecule which they can join to others to form a long chain demonstrating what PLA is at the molecular scale. Lessons can be done over one day or taught by each part over successive days.
OBJECTIVE
The objective of this lesson plan is for students to learn the following subjects through reading and discussion of the subject matter and then practical application with interaction with the required equipment. Students will:
• Learn about 3D Printing – Reading, discussion and then a practical examination of a 3D Printer.
• Learn about Plastics & PLA (Chemistry) – Reading and investigation into plastics, their chemical structure, how they are formed and examining filament material. A 3D printed molecular model will be used to engage the students in understanding of the PLA molecule chain and plastics.
• Learn about 3D Printing with PLA – Reading and then practical operation of the 3D printer.
• Learn to 3D print parts using a 3D Printer and observe its operation – Practical 3D printing to produce the PLA molecular model parts that will be assembled by the students.
LESSON OVERVIEW
P1 – 3D Printing Introduction into FDM 3D printing and building objects
P2 – Plastics & PLA Introduction into plastics & Chemical Structure of PLA
P3 – 3D Printing & Plastics How 3D printers use Plastics to make objects
P4 – Practical 3D printing Set up model for 3D printing in Cura software and 3D Print
P5 – Review the 3D Printed Model Using the 3D printed parts assemble the PLA Molecule and review with the Students.
Learn to Design and Prototype at Black Ram Industries.
Lesson Plan - Plastics and 3D printing.pdf
3.28 MB
Student Notes - Plastics and 3D printing.pdf
3.14 MB