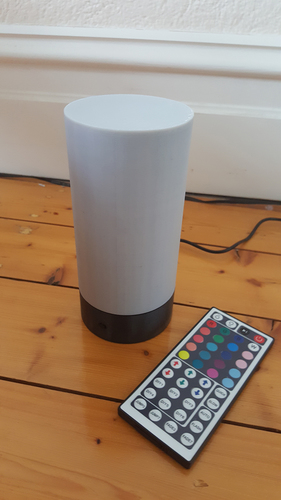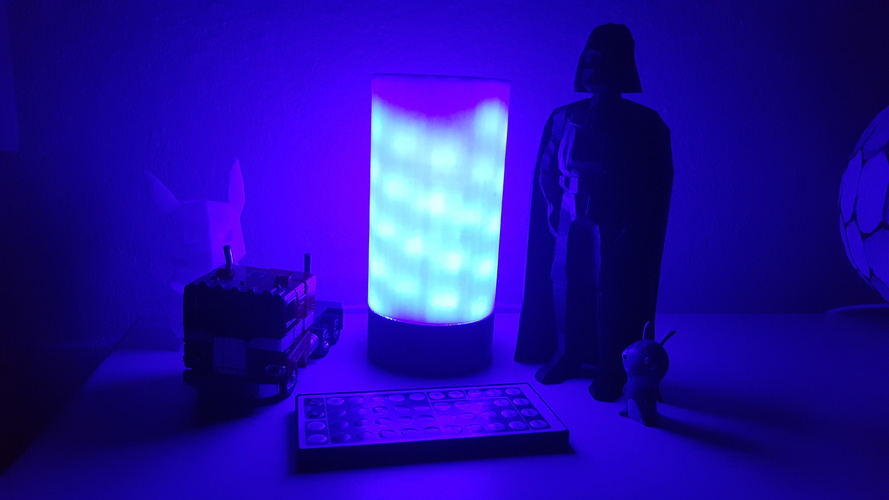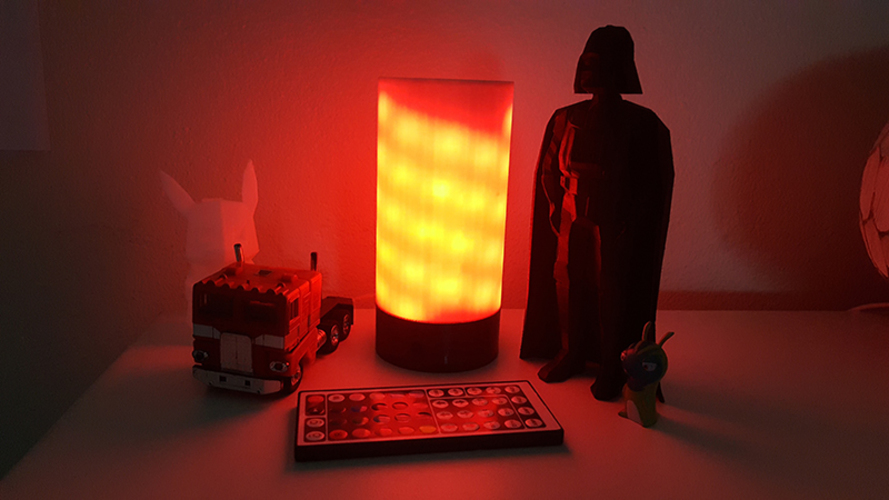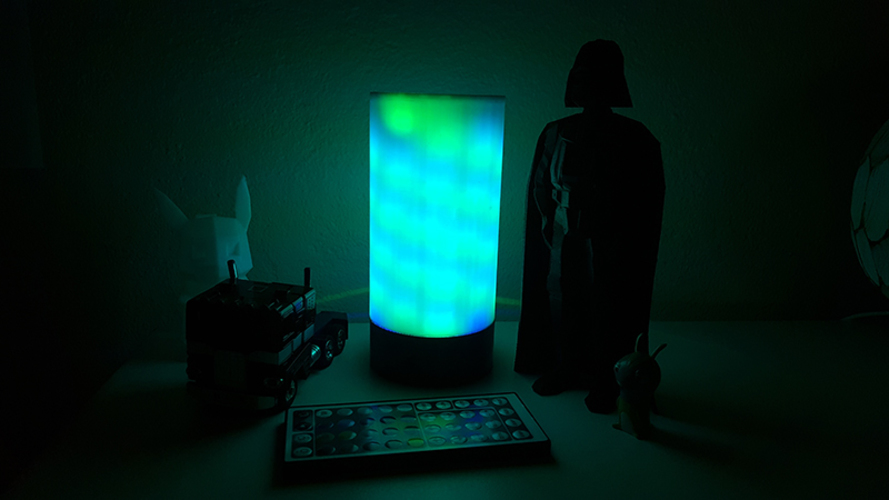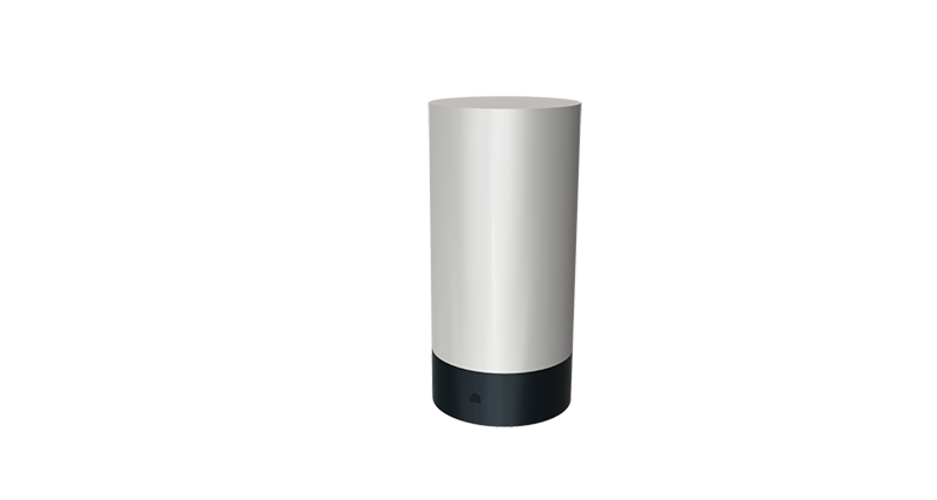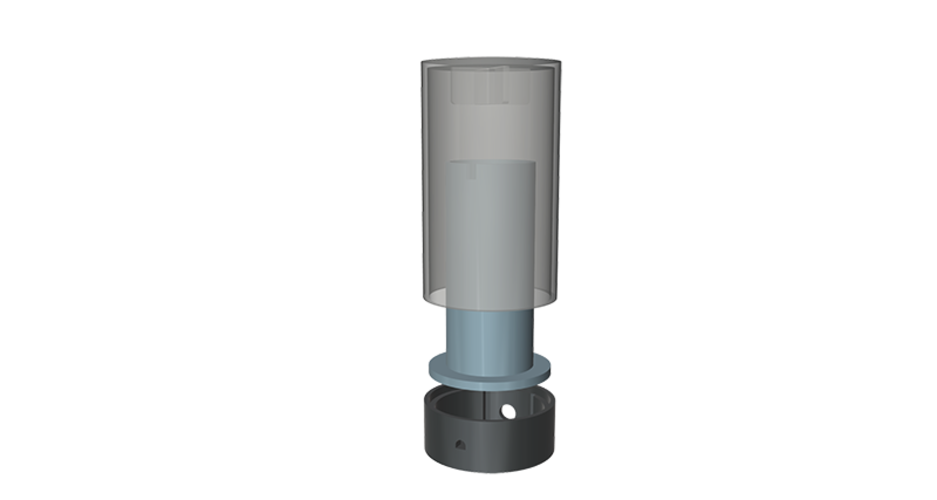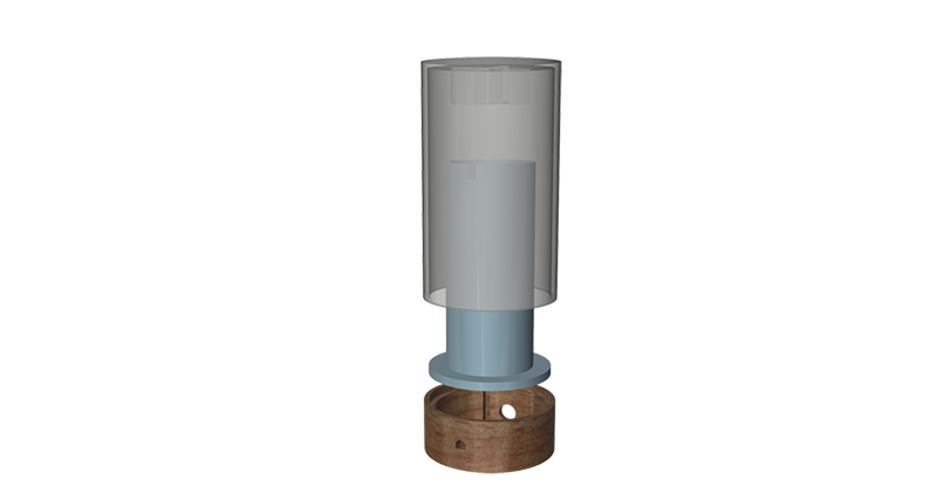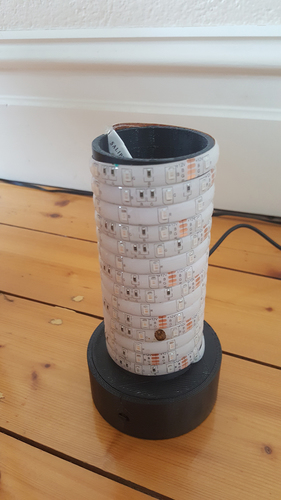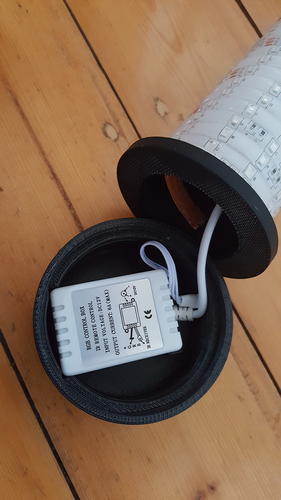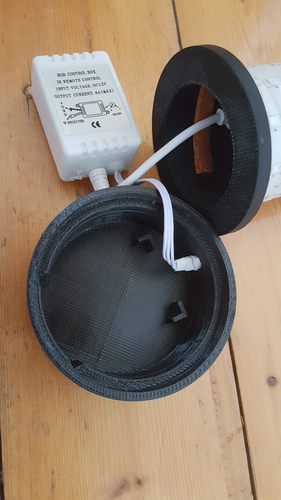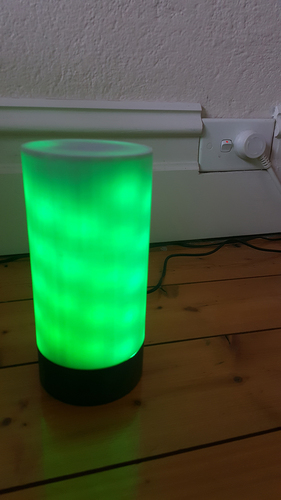 I decided to make this night light for one : For my autistic son to entice him to stay in his room at night, And two: For anyone to be able to print and make with easy to get parts.
A length of 2430mm LED strip is needed. I choose the RGB with remote and dimmer.
http://www.ebay.com.au/itm/291...
Starting from the top and wrapped around with a small cut out at the bottom to slide the strip into to help keep in place.
Connect the cables inside the tube, Push the IR sensor into the provided cut out hole and then place the dimmer box into the base. Then just snap it together. 
The outside cover is printed in gray (run out of white) ABS with 10% infill. 
With different colours and filament this lamp could match any room and not just be used as a night light.
Enjoy.
Night-Lite-Base.stl
2.67 MB
Night-Lite-bulb.stl
2.98 MB
Night-Lite-Cover.stl
4.48 MB