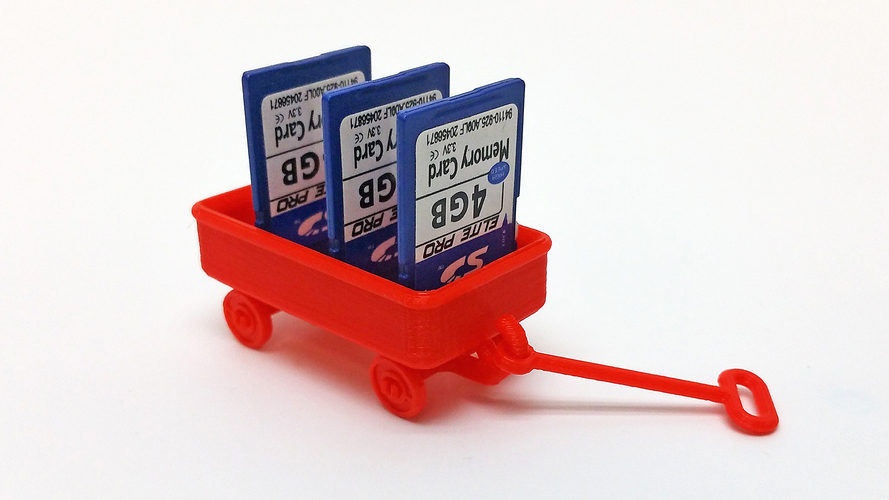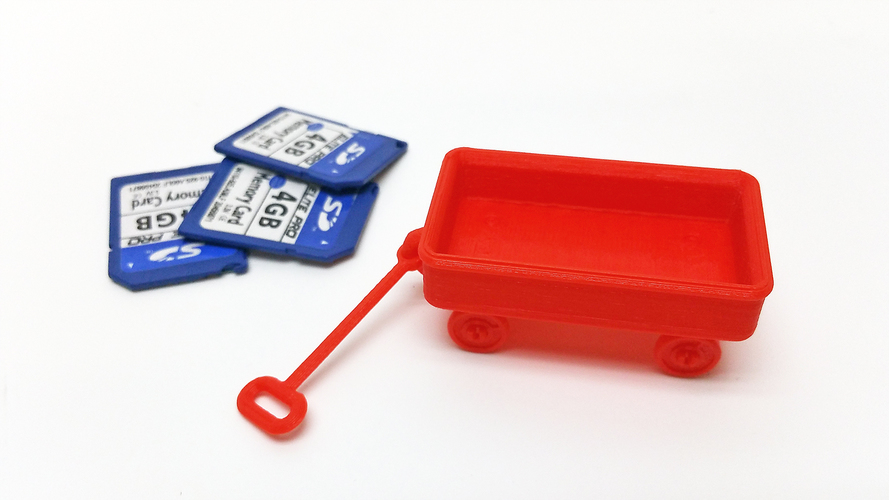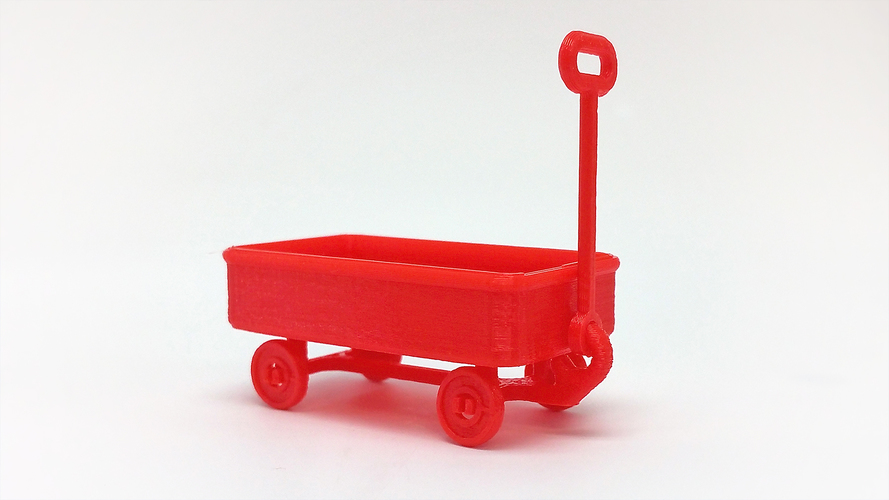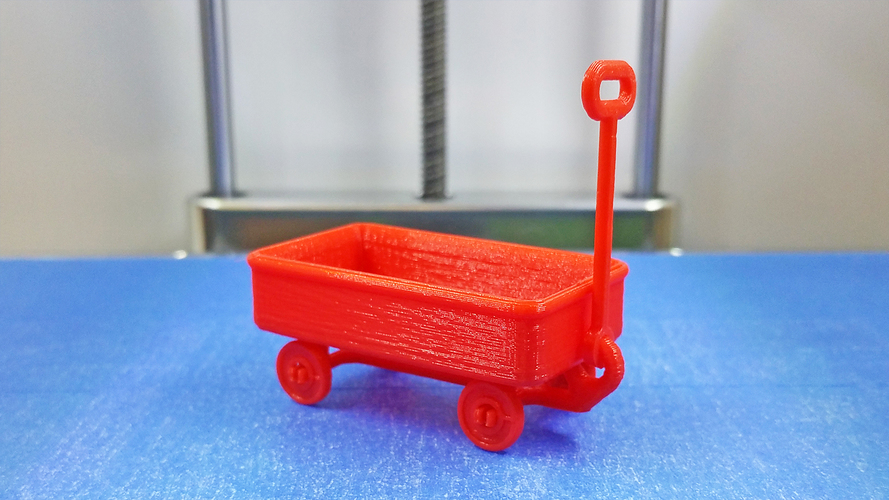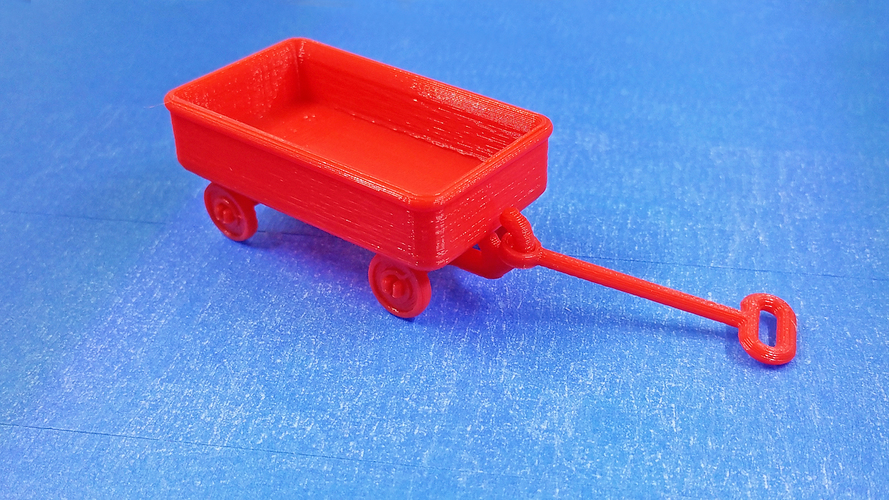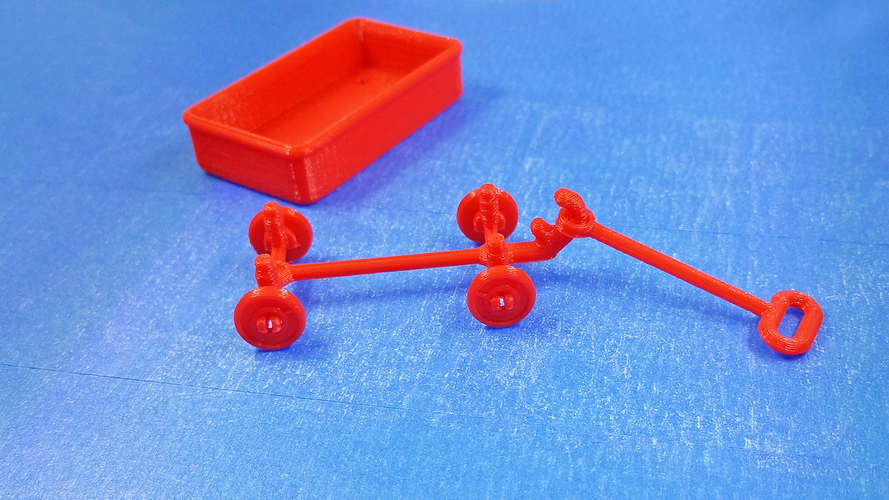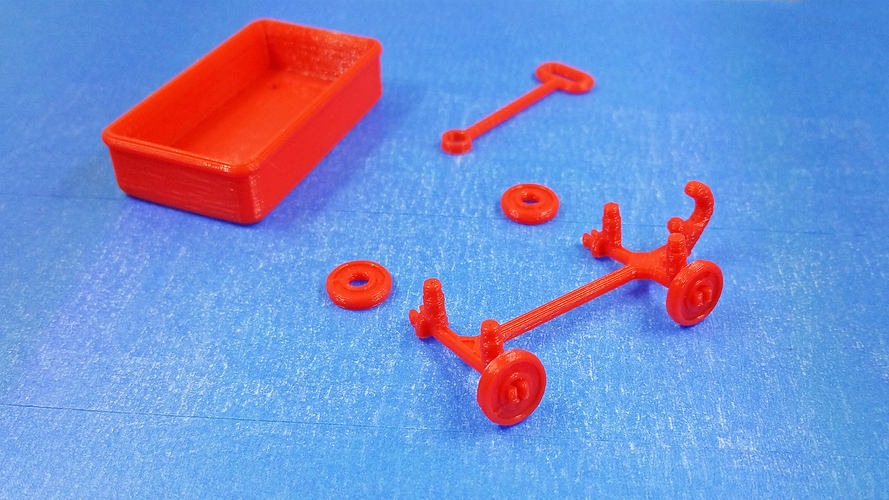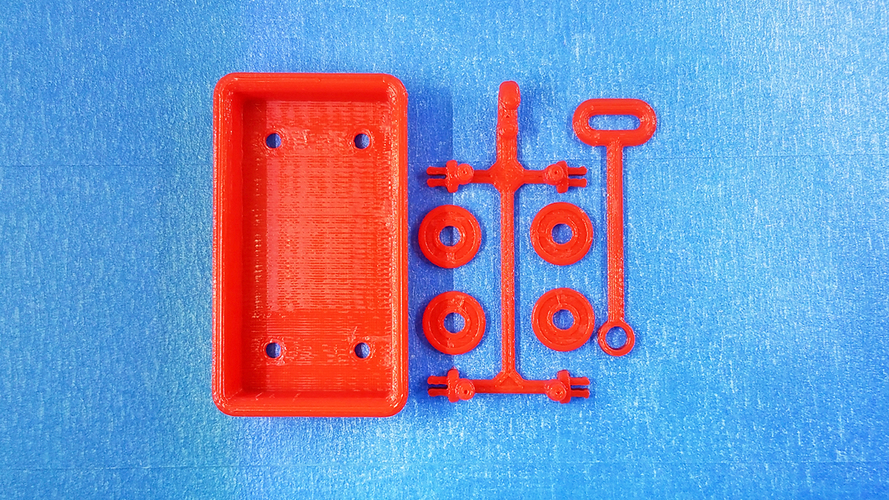 This wagon can hold spare SD cards (download the SD body), decorate your desk, or be an extension for some education activities.
For education, you can attach the wagon to a vehicle to easily add weight to experiment with impact on power and speed. For example, it could be attached to the Gear Bug (https://pinshape.com/items/249...) and different weights added to determine the effects on movement. This can be done with the plain body.
Although we have printed it in all one colour, parts are supplied in individual files so you can easily change colours.
Body (SD-Card Holder).STL
149 KB
Red Wagon (All the Parts - SD-Card Holder).stl
1.17 MB
Red Wagon (All the Parts - Plain).stl
1.15 MB