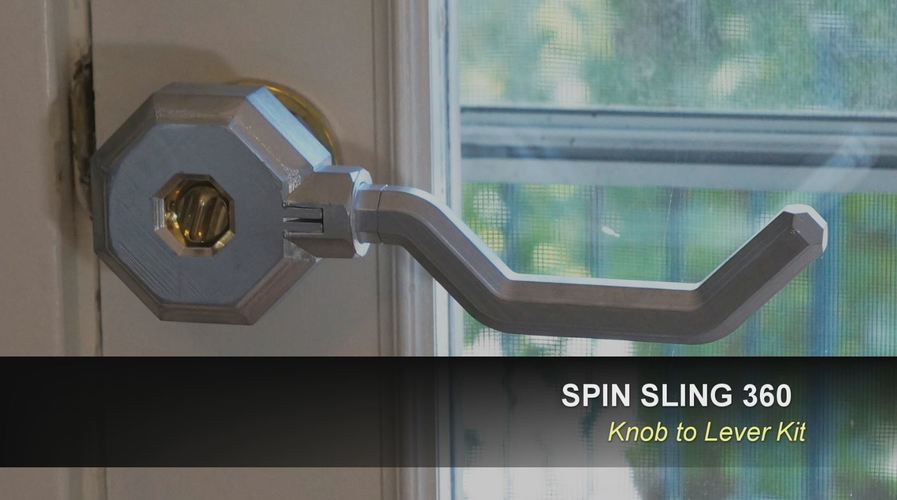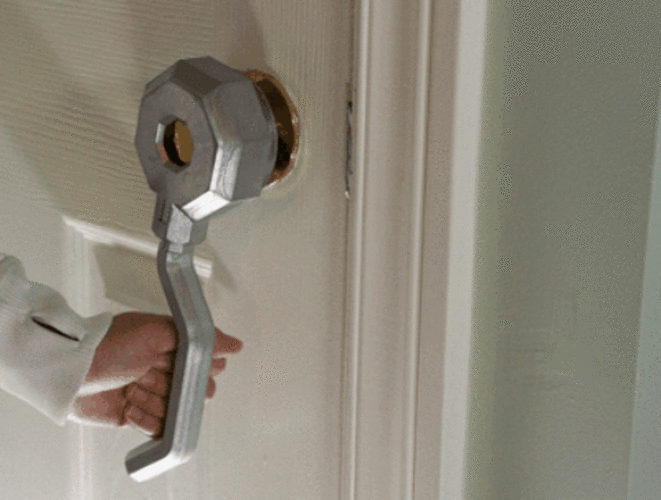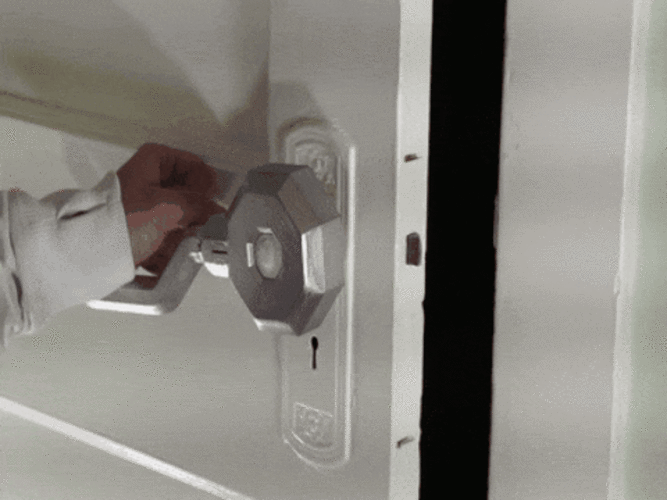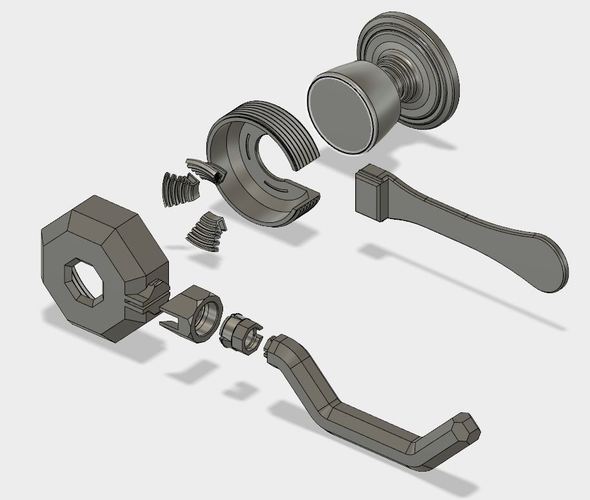 No Prints Yet

Be the first to upload a Print for this Design!
Judges/Everyone - please view the Making-Of video at https://vimeo.com/181556448 (dozens of hours went into video production).  Features:
Design Methodology
Engineering Challenges
Assembly Demonstration
Excellent Handwriting!
Spin Sling 360 Knob to Lever Kit was designed to turn door knobs into levers.  
Functional Design Features
Concave Lever for Easy Fist Handling
Free Spinning Lever for Easy Pulling
Universal Design for All Knob Diameters
3D Printing Features
100% 3D Printed - no hardware (nuts, bolts, etc.)
No Post-Processing - all parts print without supports
Basic Materials (PLA or ABS) - no exotic filament required (like flexible filament)
All Mechanical Connections - no adhesives/glue 
A New 'Spin' On Door Levers
Fundamentally, door levers are made to grasp with fingers.  There is not enough clearance between the door and the lever for a fist when pulling.  The Spin Sling 360 has a concave lever that spins.  Simply turn your wrist to spin the lever and the concave shape adds extra clearance for your fist.  Brilliant.
Print Settings
All parts were printed as follows:
Nozzle: 0.4mm
Layer Height: 0.1mm
Speed: 50mm/s
Supports: None
Adhesion: Skirt
Infill Density: 20%
Slicer: Cura
Rear Knob Casing.stl
956 KB
Front Knob Casing.stl
774 KB