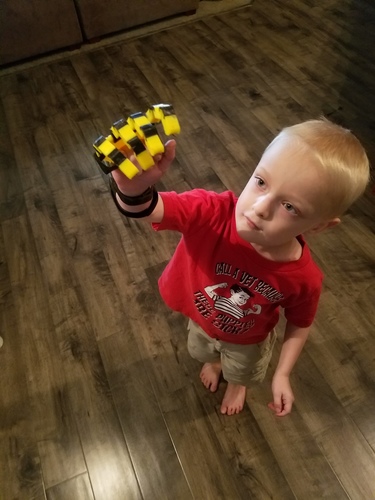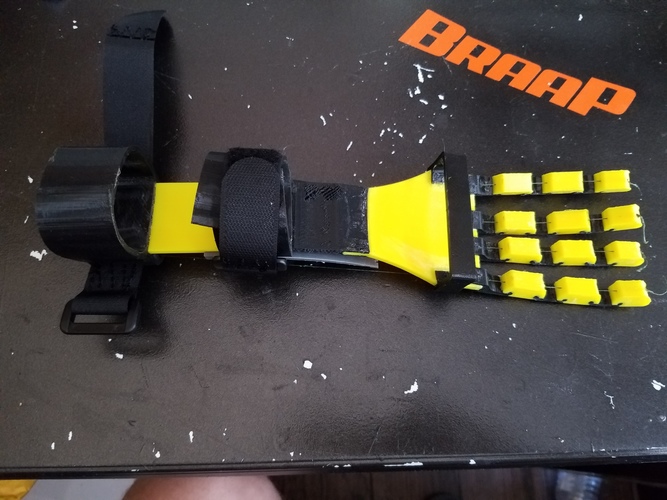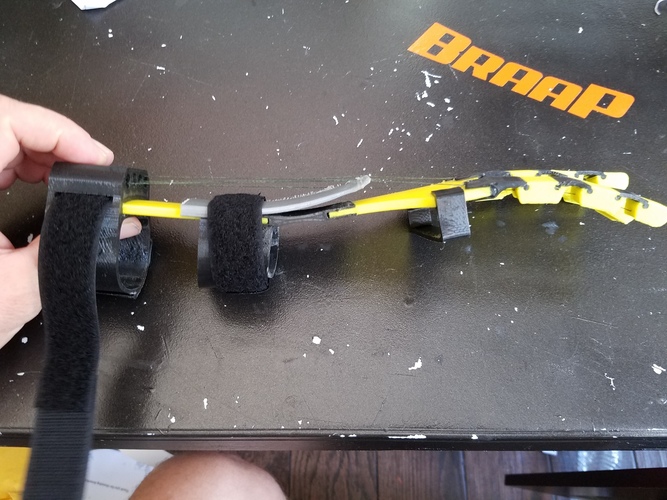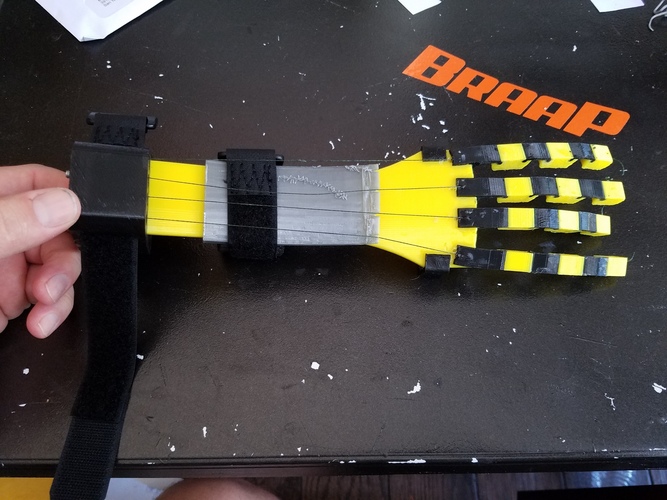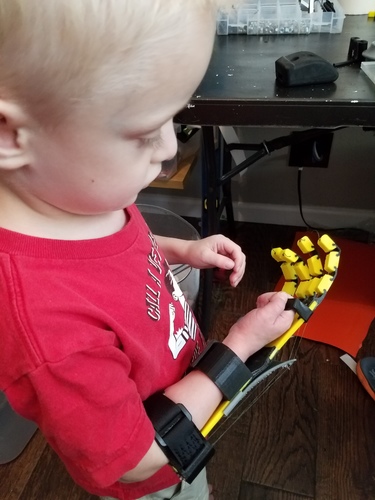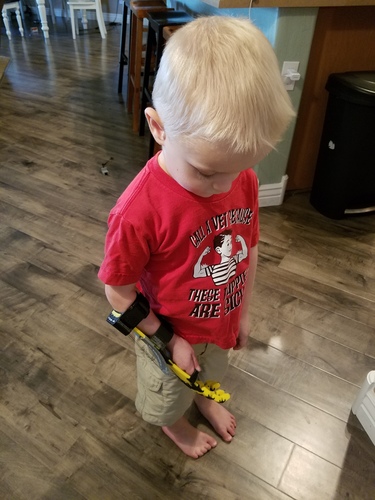 No Prints Yet

Be the first to upload a Print for this Design!
So I have made a couple different hands for kids in my neighborhood.. one was motorized.. super cool.. I just like them simple and long lasting so using flexible print material I can create joints and things that simplify the build and they should last longer and require less service than things with screws and plastic on plastic joints that wil get sticky, dirty etc.  I threw this one together recently to see how it would work.. I think it has lots of potential. 
This one is for ANNY she has a thumb so we just put the 4 fingers on there.. but if a thumb was needed its an easy design to run with.. 
Flex material is something you can learn to work with once you do its awesome.. so Matterhackers taught me that cooking oil like canola is a great little add once in a while to keep your nozzle from gumming up and becoming plugged. been a long time since I had to replace a nozzle.. and helps with printing flex material it prints good as long as there is almost no drag on the spool.. I spool off material and let it hang above the printer so that there is no drag and get some good prints.. 
ANNY WRIST CUFF.stl
274 KB
ANNY 2.0 HAND 1.1.stl.stl
554 KB
ANNY 2 KNUCKLES.stl
187 KB
ANNY 2.0 FOREARM 1.5.stl.stl
795 KB
ANNY 2.0 WRIST JOINT.stl.stl
111 KB
ANNY 2 HAND CLIP.stl
77 KB