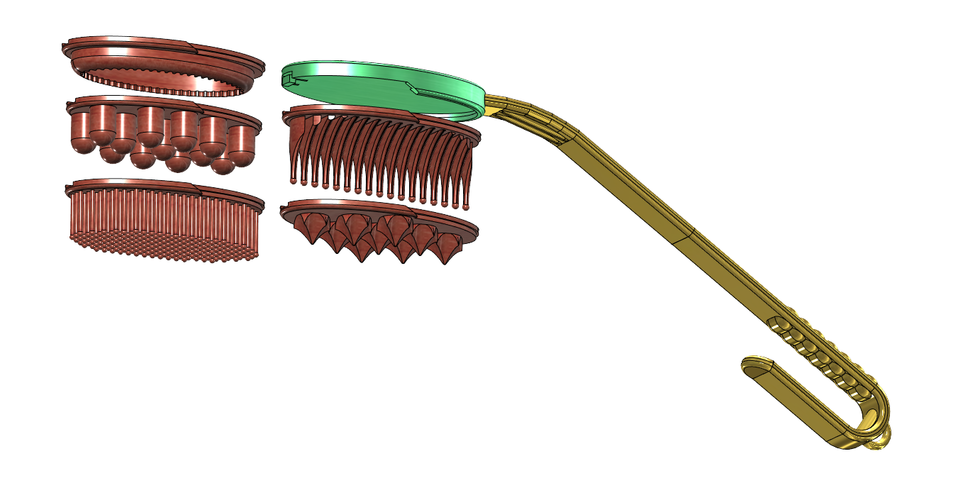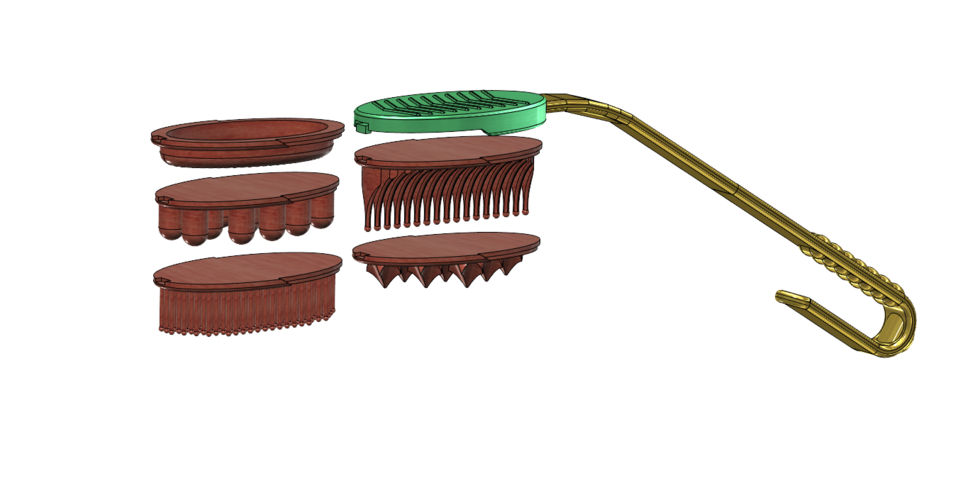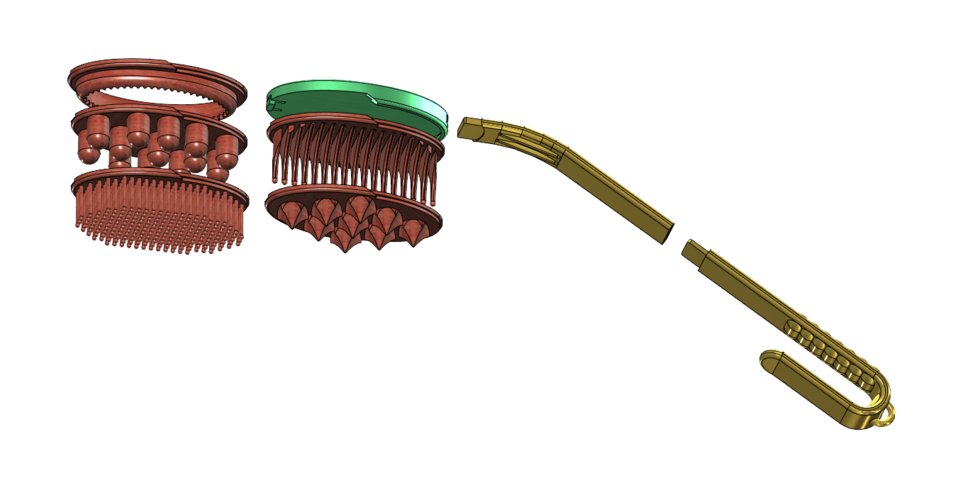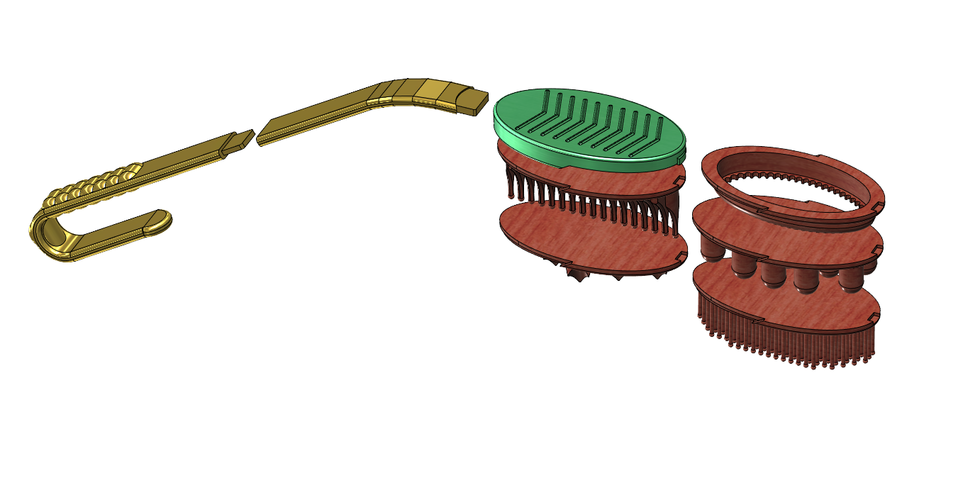 The (ALL IN ONE) Body Care Long Handle Hair Brush/Comb etc....  have extended handle that is comfortable to hold. The long handle grooming aids are helpful for people with arthritis or other hands disabilities who have difficulty using a standard brush or comb.      The (AIO) Body Care handles feature oval shaped grips that are comfortable for people with arthritis  or other hands disabilities to hold.
    Example: The Hair Brush/Comb adaptors has firm brush bristles to make hair styling simple with even strokes. The contour design of these long handle brushes or comb provides good contact when brushing or combing hair.      The Long Handle are printable in 2 lengths. The shorter  length is recommended for users who can reach up to their ear. The longer  version is suitable for users can only reach to their shoulder. 
     The handle has 2 parts that could be glued together and after that could be glued to the universal part, in that way could be printed with any common 3D printer.
    The extended handle is curved for the best comfort and control for brushing and combing the hair.
Parts available to print;
1)  - 2 sizes ergonomic handles 
2) - curved handle part
3) - universal part ( its conects with all adaptors )
4) - hair brush adaptor
5) - comb adaptor
6) - back scrub adaptor 
7) - hair washer adaptor
8) - body washer sponge adaptor ( have to add a piece of sized sponge )
 I recomend from 50% to 100% infill in all parts.
ergonomic handle part.stl
5.61 MB
hair comb adaptor.stl
8.92 MB
hair washer adapter.stl
5.95 MB
universal part.stl
2.2 MB
back scrub adaptor.stl
3.72 MB
curved handle part.stl
619 KB
XL ergonomic handle part.stl
5.68 MB
body washer sponge adaptor.stl
2.22 MB
hair brush adaptor.stl
39.8 MB