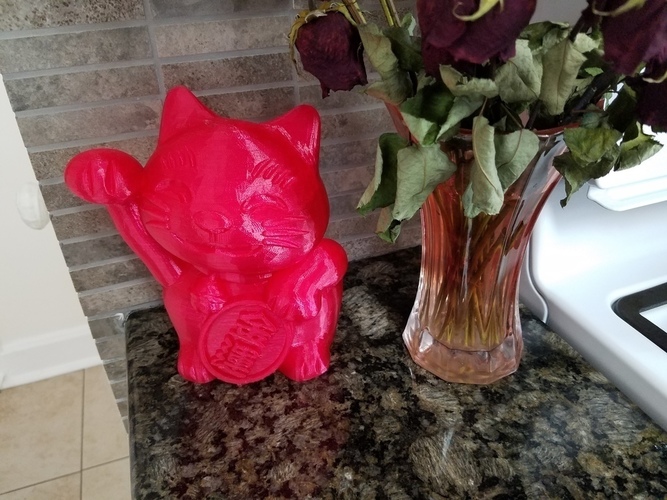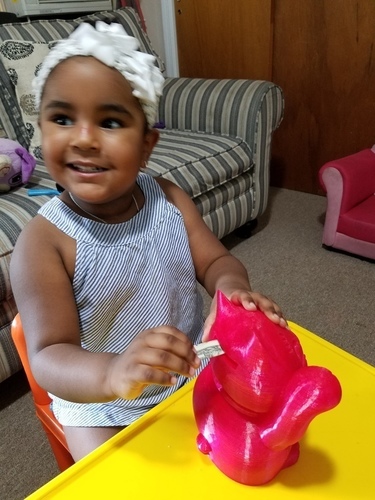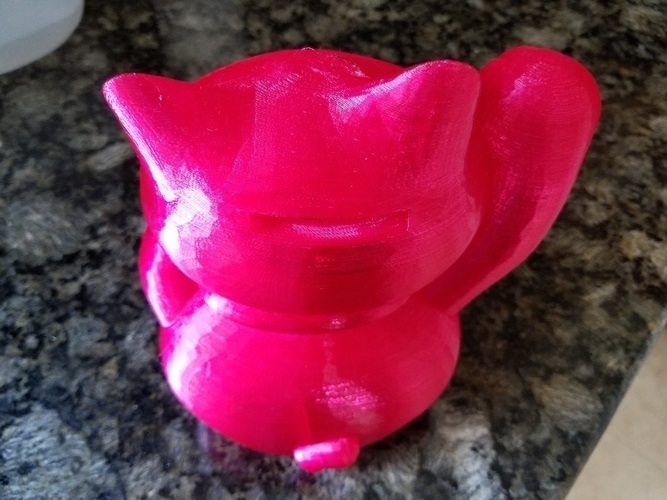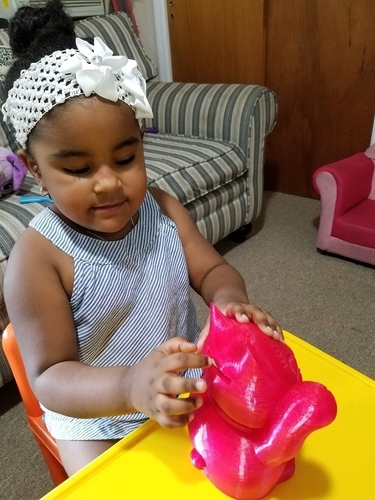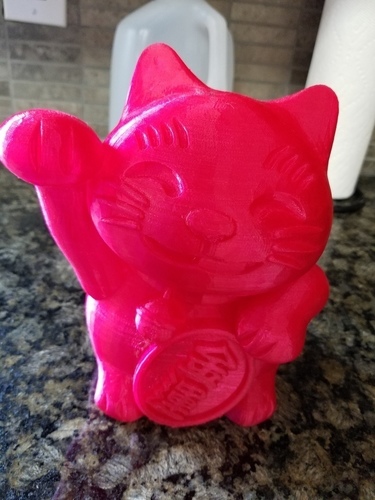 This is a remix of the Money Cat created by bs3.
My daughter really loved the regular design but kept shoving dollars into the bottom and many didn't fit, so she had a fit (she is 3 years old) I decided to take the money cat and make it bigger, seal the bottom and add a slit on the back of the head to add dollars. My daughter is really happy now ;-)
Print Settings: Printer Brand: Robo 3DPrinter: R1 ABS + PLA Model Rafts: No Supports: Yes Resolution: .20 Infill: 5% Notes: It's about 200mm tall but it can be scalable as long as you keep the aspect ratio (also beware that the slit will be too small if you make the model too small)
The Original by Bs3 - http://www.thingiverse.com/thi...
Hope you enjoy it