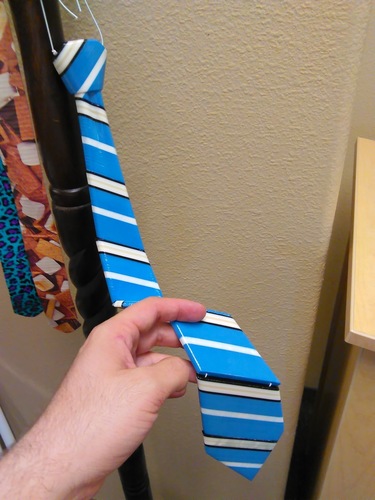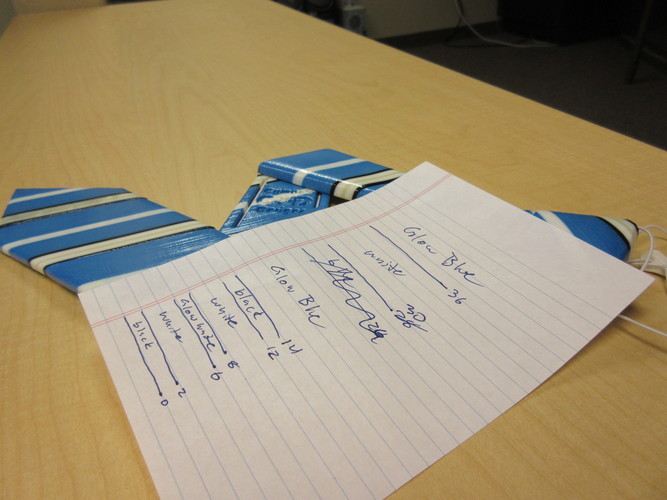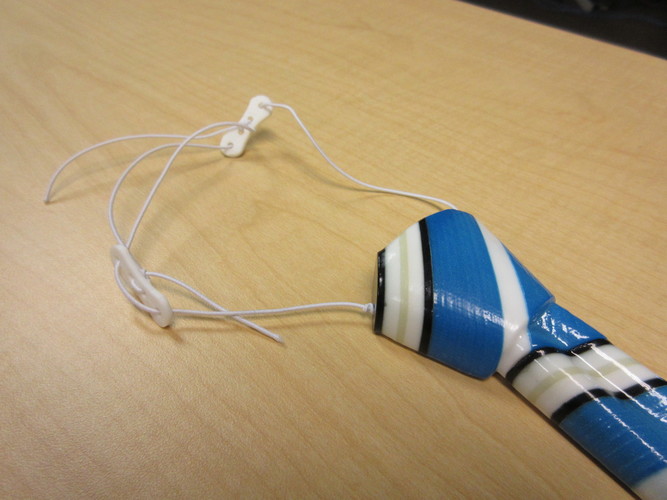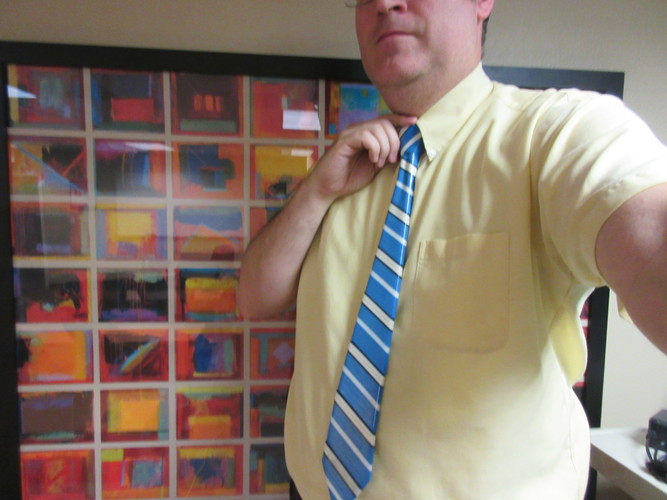 No Prints Yet

Be the first to upload a Print for this Design!
If you like my work I hope you'll consider supporting me on Pateron: https://www.patreon.com/3DPrin...
Subscribe to me on YouTube: https://www.youtube.com/user/m...
Now you can have a unique conversation starter with your own one-of-a-kind 3D printed striped tie.
To create a striped tie effect change filament frequently during printing. It is recommended to have a plan and print each section two or three at a time following the plan, in order to avoid a huge waste should anything fail. This is a big job if printed all at once. Once the parts are all printed (including 2 tie clips), string them together with 1mm elastic cord. String the clips through to the ends of the cord through the outside holes, then criss-cross tie the ends of the cord through the middle of the clips to make a slip hold.
Find out more about this project here: https://youtu.be/_csxuBwkJS4
If you need a tie longer or shorter than this one let me know and I'll make a modification as needed.
3DPrintedStripedTie20Inch-8.stl
110 KB
3DPrintedStripedTie20Inch-5.stl
152 KB
3DPrintedStripedTie20Inch-6.stl
158 KB
3DPrintedStripedTie20Inch.stl
2.09 MB
3DPrintedStripedTie20Inch-1.stl
248 KB
3DPrintedStripedTie20Inch-2.stl
423 KB
3DPrintedStripedTie20Inch-3.stl
262 KB
3DPrintedStripedTie20Inch-4.stl
632 KB
3DPrintedStripedTie20Inch-7.stl
160 KB
3DPrintedStripedTieTightner.stl
33.5 KB