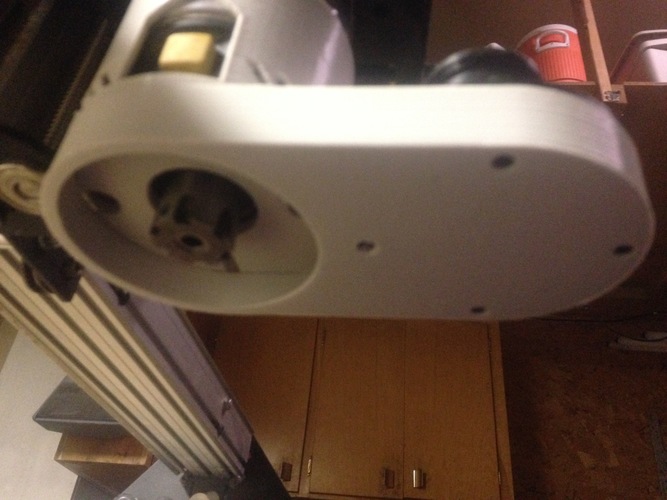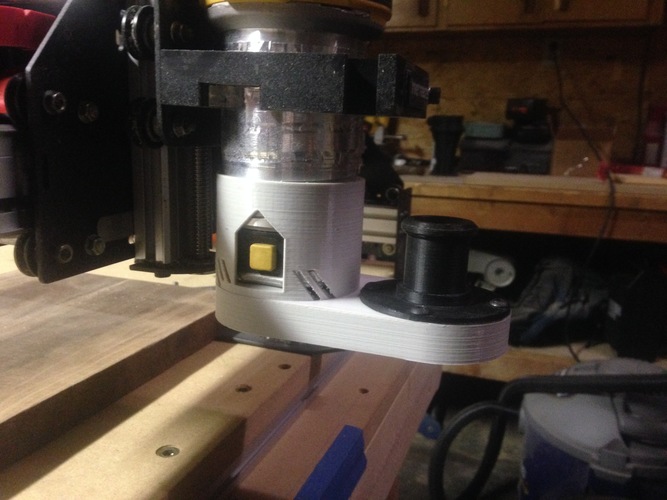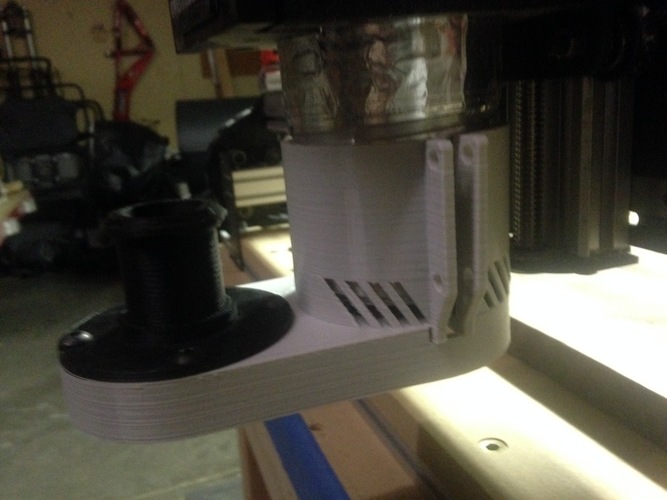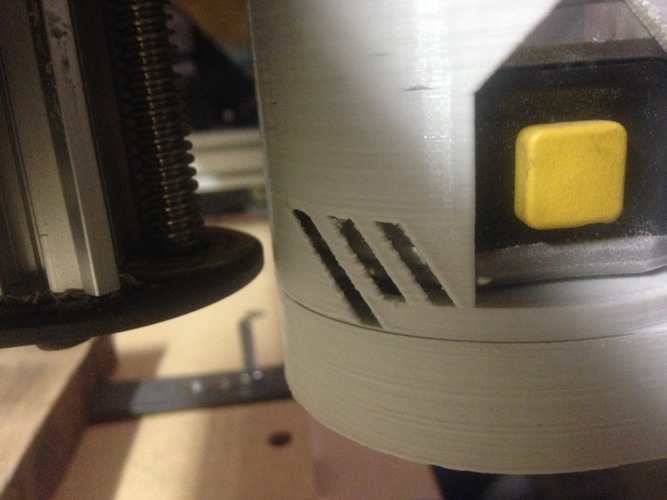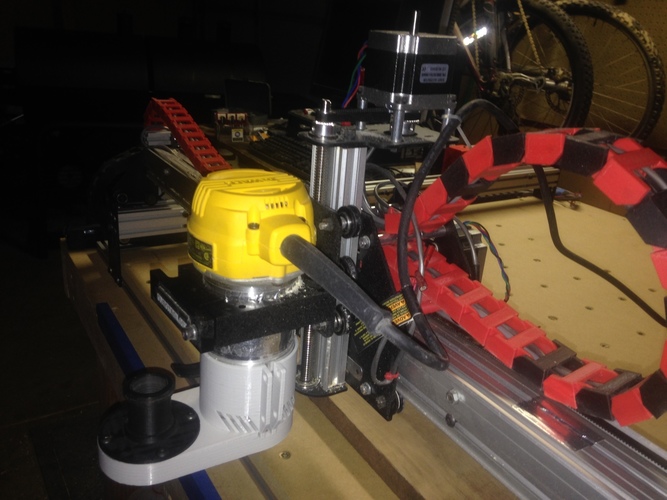 UPDATE 6/12/2016:
Added 2.5" hose adapter.  This will require the bolts to be inserted from the bottom, and up into the flange adapter.  It will also require an additional 4 M5 nuts to complete the build.
UPDATE:
I have updated the router side file with a new version of the router clamp/top plate.  I have not been able to test it but it should be an improvement on the venting and spindle stop button access window.    Please feel free to leave feedback!
This dust collector design integrates both a fan deflector and a hollow cavity that moves the vacuum suction directly over the cutter while still providing clearance for z movement even with the acme screw upgrade to the Z axis on the Shapeok2.   
The clamp sleeve is vented to allow the router to cool with limited restriction.  If desired, the collector can also be screwed to the bottom of the router  for more secure mounting by replacing the coarse thread screws that hold the spindle stop button assembly in place with similar screws that are 4mm longer.  All other hardware is designed for M5 bolts.  
Required Hardware
4 - M5x18mm (20mm may protrude 1mm to 2mm
2 - M5x12mm bolts
2 - M5 Nuts
2 - Coarse thread screws (4mm longer than OEM spindle stop assembly screws)
for 2.5" adapter 

4 M5 nuts
4 - M5x25mm button head bolts (replaces required M5x18mm above)
Recommended Printer Settings
The files are FDM print optimized to ensure that even beginners can print this item with ease.  
Material - PET/PLA/ABS
Supports - enabled for 50 degrees or greater.
Layer Height - .25mm
Extrusion width - .4mm
Loops - 3
Need this design customized to fit your application?  We offer 3D printing and 3D modeling services.  Please visit our website for more information.  
DW611 Direct Mount Dust Boot Hose Flange.stl
276 KB
test Router Side.stl
600 KB
2.5 inch Adapter.stl
195 KB