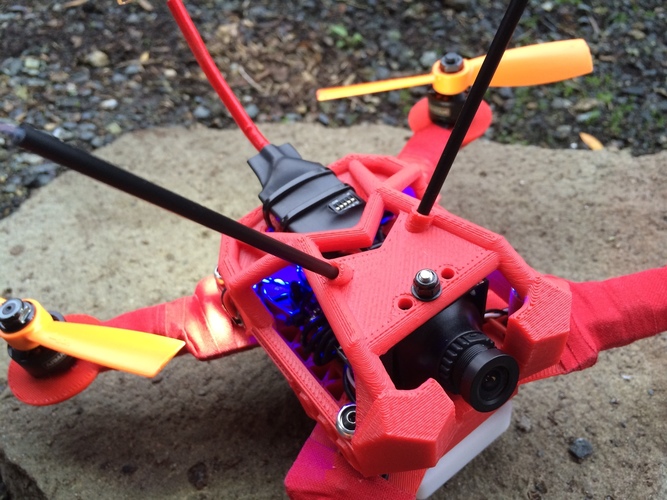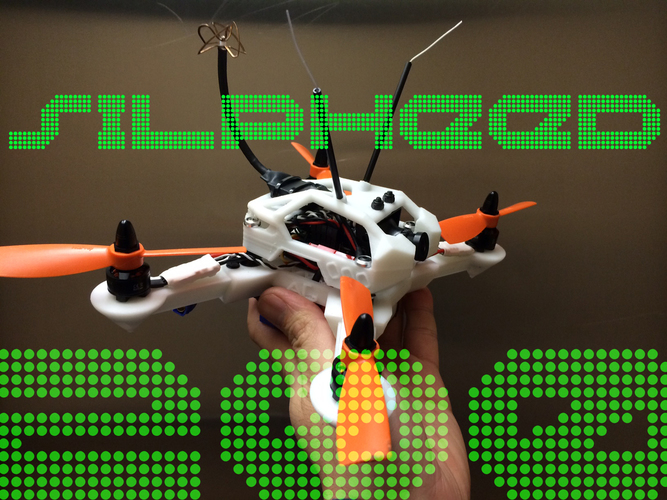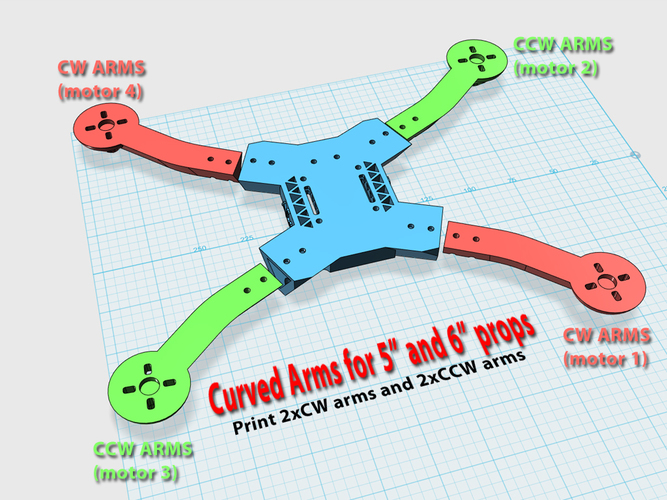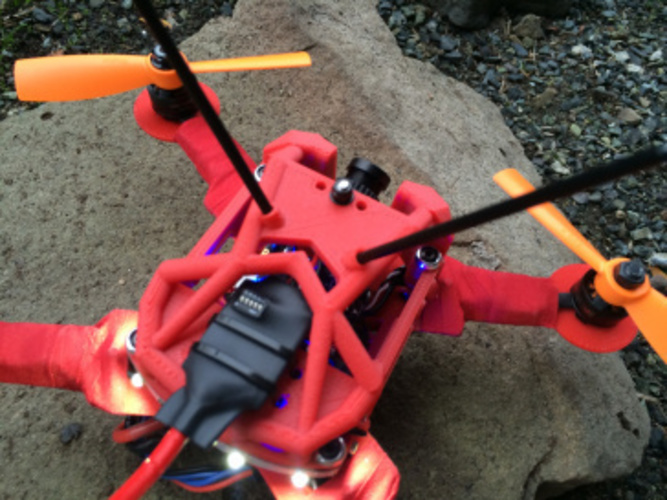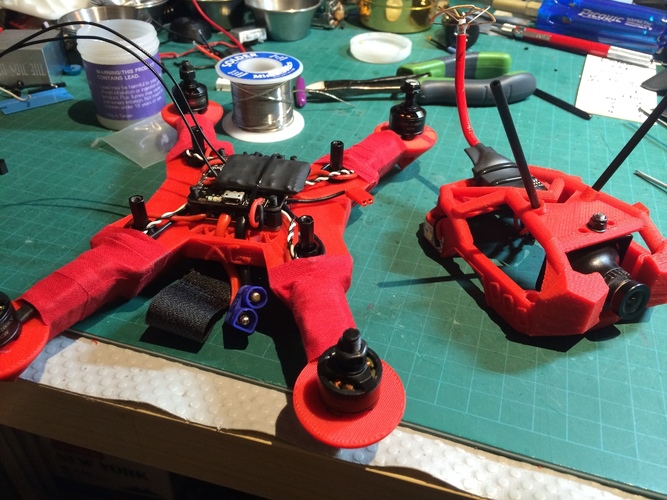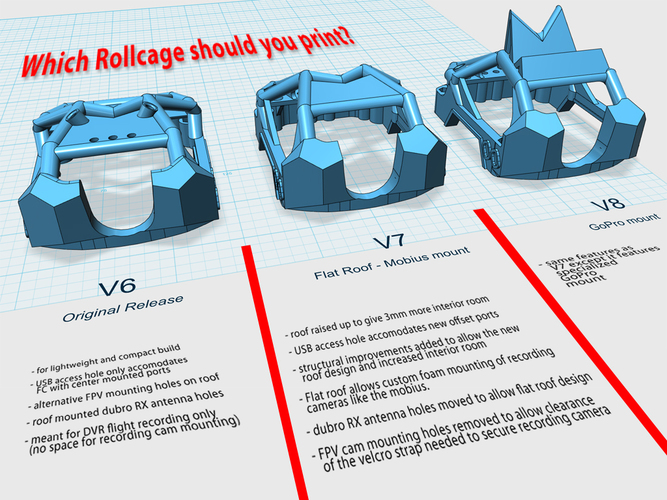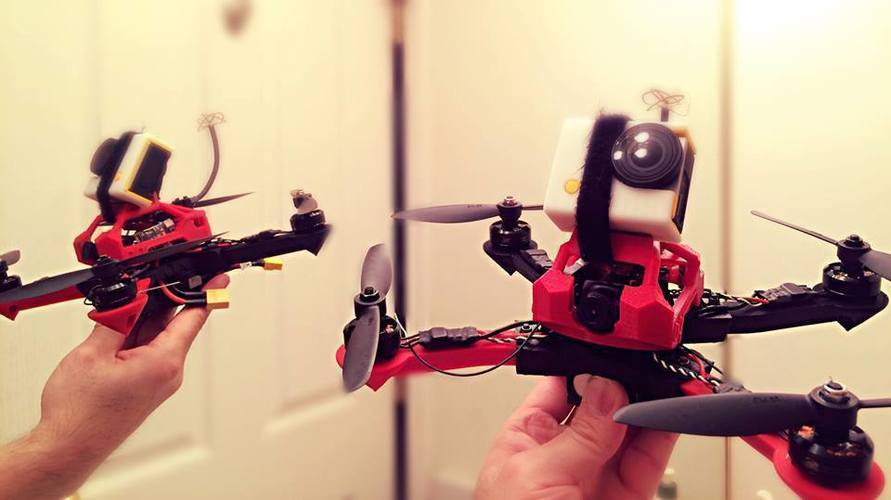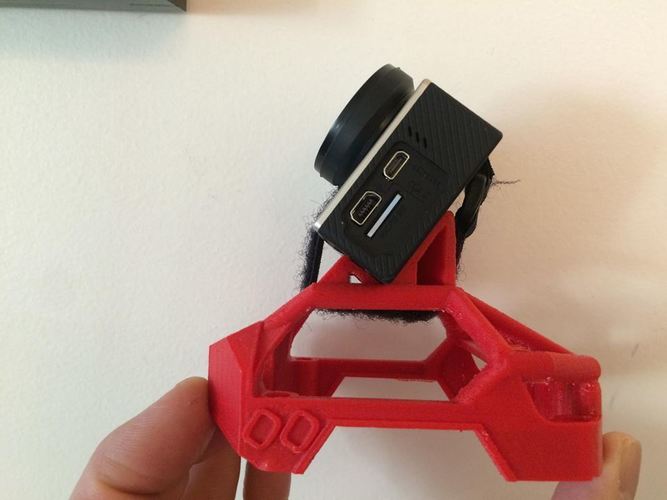 No Prints Yet

Be the first to upload a Print for this Design!
"Silpheed" is a modular 3D printable miniquad frame.  As a designer, I wanted to tackle on a miniquad frame design that showed a REASON to be printed. I didn't want a printed frame to be a choice because "it's cheaper" or "it's free"... but show the qualities of the medium to propel a design idea. If I did my job right, someone may want to proudly choose and fly a printed frame (over carbon fiber) because they like how it looks or how it performs.
This frame has been in development for about 5months... and now there are many different arms and cages to choose from.  I started this frame racing the 4inch 1306motor version indoors.  But now I'm flying the 5inch 2204motor version doing incredible acro outdoors.  It has become one of my favorite frames to fly.  There is a great pleasure in flying something that you print.
1) The PARTS LIST and BUILD directions are located at:http://anthonykwon.com/portfolio/silpheed/
2) EXTRA Build tips and tricks: http://anthonykwon.com/extra-build-tips/
3) Print a GoPro armour to mount on your Silpheed
STL_ARM 5inch 2204 V2.5 CCW.stl
3.42 MB
STL_ARM 5inch 2204 V2.5 CW.stl
3.42 MB
STL_ARM 6inch 2204 V2 CCW.stl
3.4 MB
STL_ARM 6inch 2204 V2 CW.stl
3.43 MB
STL_LIPO Armour 34mm.stl
3.92 MB
STL_ROLLCAGE V6.stl
25.6 MB
STL_ROLLCAGE V7_FLATROOF.stl
23.2 MB
STL_ROLLCAGE V8_GOPRO.stl
23.9 MB
STL_SPACER Standoff.stl
109 KB
STL_ARM 4inch 1306.stl
4.93 MB
STL_ARM 4inch 1806 V2.stl
5.67 MB
STL_ARM 4inch 2204.stl
2.48 MB
STL_ARM 5inch 1306 CCW.stl
5 MB
STL_ARM 5inch 1306 CW.stl
5.03 MB
STL_ARM 5inch 1806 CCW.stl
2.82 MB
STL_ARM 5inch 1806 CW.stl
3.41 MB
STL_ARM 5inch 2204 CCW.stl
2.59 MB
STL_ARM 5inch 2204 CW.stl
2.6 MB