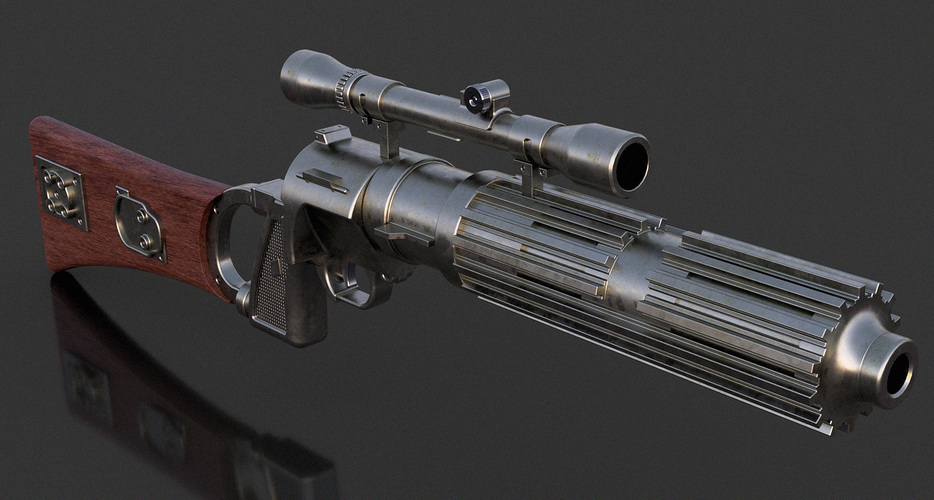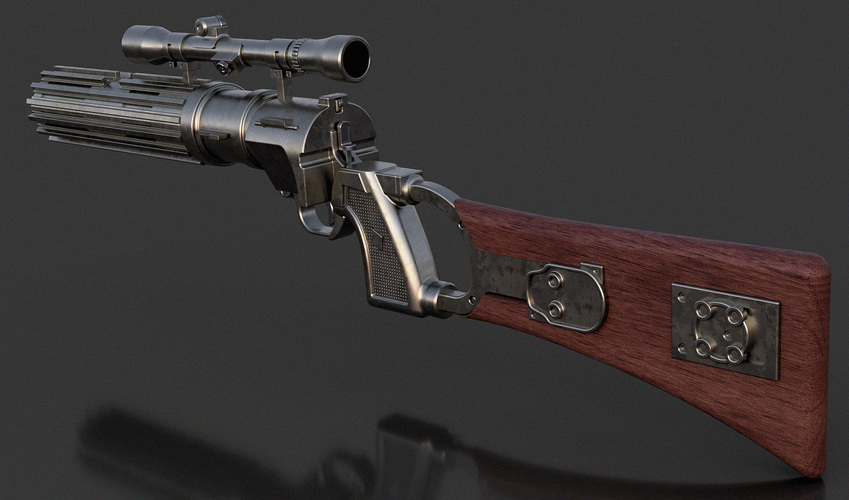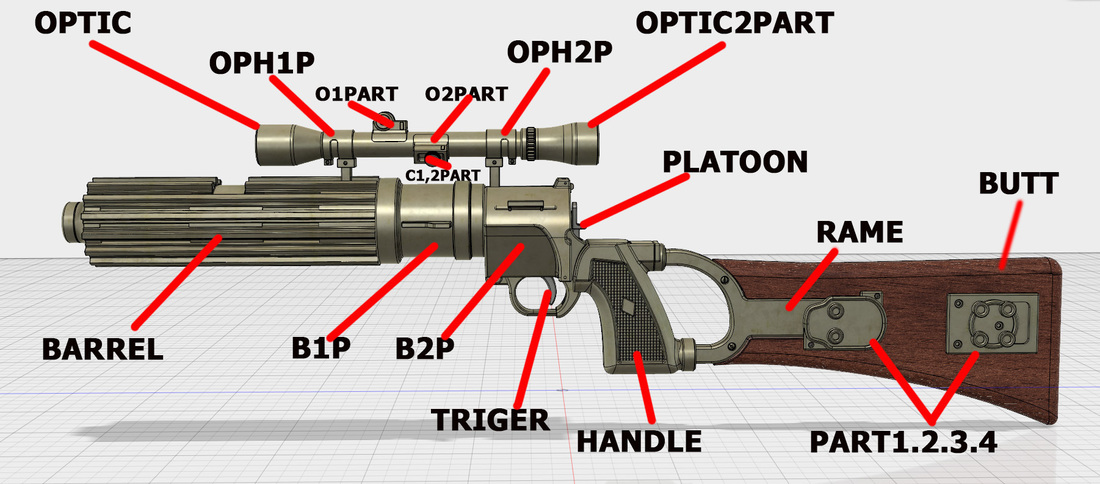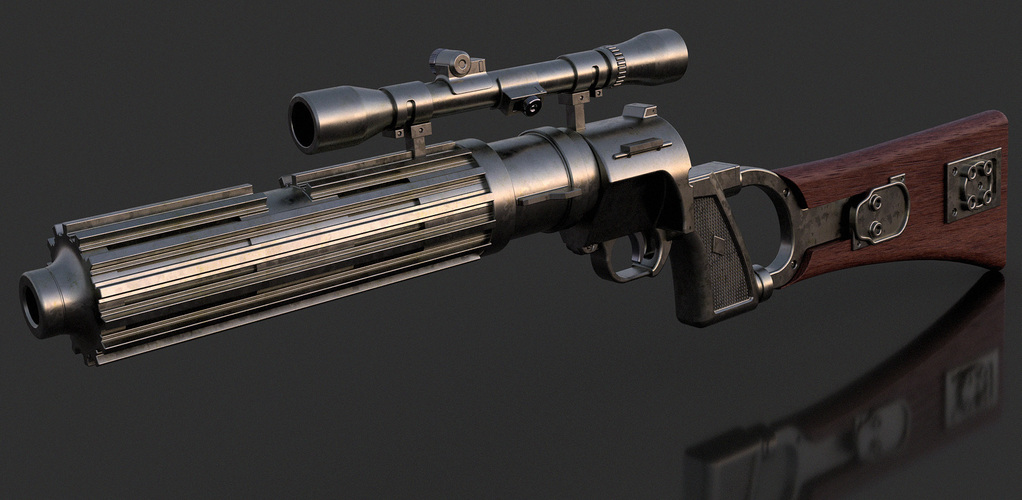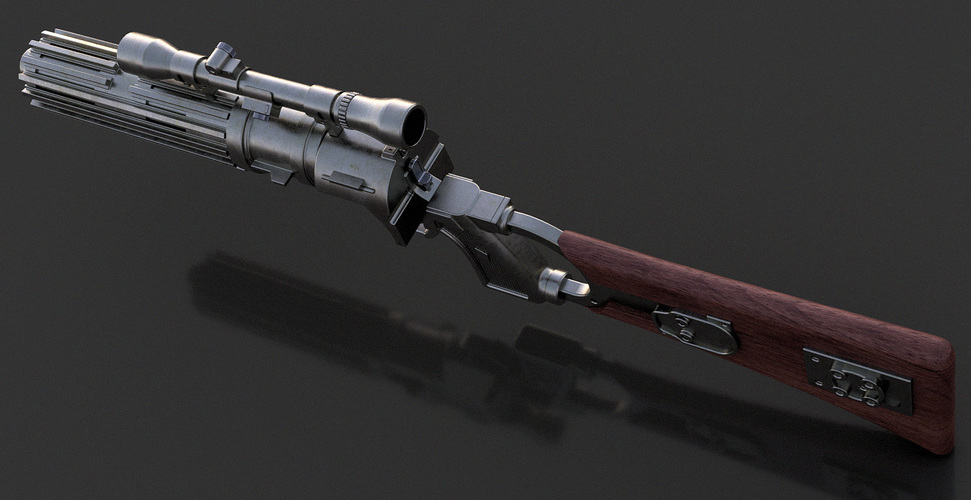 No Prints Yet

Be the first to upload a Print for this Design!
631 mm size/ The EE-3 Blaster Rifle is the gun wielded by Boba Fett. It operates much like an Elite Rifle and Han Solo's DL-44 Blaster Pistol in the way it shoots and handles. It fires a three-round burst, allowing for a lot of
EE-3 Blaster Pistol
damage in only one shot. It takes a second to fire again, though, so you need to be accurate.
The EE-3 carbine rifle was a blaster that was modeled after the E-11 blaster rifle used by Imperial Stormtroopers. The rifle consisted of a small handle attached to a long circular barrel. An alternate version of this model features a modified scope mounting and hand grips that run the length of the barrel. http://battlefront.wikia.com/wiki/EE-3_Blaster_Rifle
RackMultipart20160403-20301-1hrqk12.zip/platoon.stl
442 KB
RackMultipart20160403-20301-1hrqk12.zip/b2p.stl
2.71 MB
RackMultipart20160403-20301-1hrqk12.zip/2r.jpg
469 KB
RackMultipart20160403-20301-1hrqk12.zip/b1p.stl
1.48 MB
RackMultipart20160403-20301-1hrqk12.zip/barrel.stl
9.24 MB
RackMultipart20160403-20301-1hrqk12.zip/butt.stl
1.03 MB
RackMultipart20160403-20301-1hrqk12.zip/c1part.stl
785 KB
RackMultipart20160403-20301-1hrqk12.zip/c2part.stl
734 KB
RackMultipart20160403-20301-1hrqk12.zip/CropImage.jpg
396 KB
RackMultipart20160403-20301-1hrqk12.zip/EE-3CAR pre fin v9.jpg
468 KB
RackMultipart20160403-20301-1hrqk12.zip/ee-3car.stl
36.5 MB
RackMultipart20160403-20301-1hrqk12.zip/handle.stl
4.34 MB
RackMultipart20160403-20301-1hrqk12.zip/o1part.stl
1.38 MB
RackMultipart20160403-20301-1hrqk12.zip/o2part.stl
1.19 MB
RackMultipart20160403-20301-1hrqk12.zip/oph1p.stl
1.09 MB
RackMultipart20160403-20301-1hrqk12.zip/oph2p.stl
1.09 MB
RackMultipart20160403-20301-1hrqk12.zip/optic.stl
488 KB
RackMultipart20160403-20301-1hrqk12.zip/optic2part.stl
4.44 MB
RackMultipart20160403-20301-1hrqk12.zip/part1.stl
1.08 MB
RackMultipart20160403-20301-1hrqk12.zip/part2.stl
1.45 MB
RackMultipart20160403-20301-1hrqk12.zip/part3.stl
1.08 MB
RackMultipart20160403-20301-1hrqk12.zip/part4.stl
1.45 MB
RackMultipart20160403-20301-1hrqk12.zip/pin1.stl
66.7 KB
RackMultipart20160403-20301-1hrqk12.zip/pin2.stl
70.8 KB
RackMultipart20160403-20301-1hrqk12.zip/pin3.stl
86 KB
RackMultipart20160403-20301-1hrqk12.zip/r3.jpg
479 KB
RackMultipart20160403-20301-1hrqk12.zip/r4.jpg
416 KB
RackMultipart20160403-20301-1hrqk12.zip/rame.stl
959 KB
RackMultipart20160403-20301-1hrqk12.zip/triger.stl
416 KB