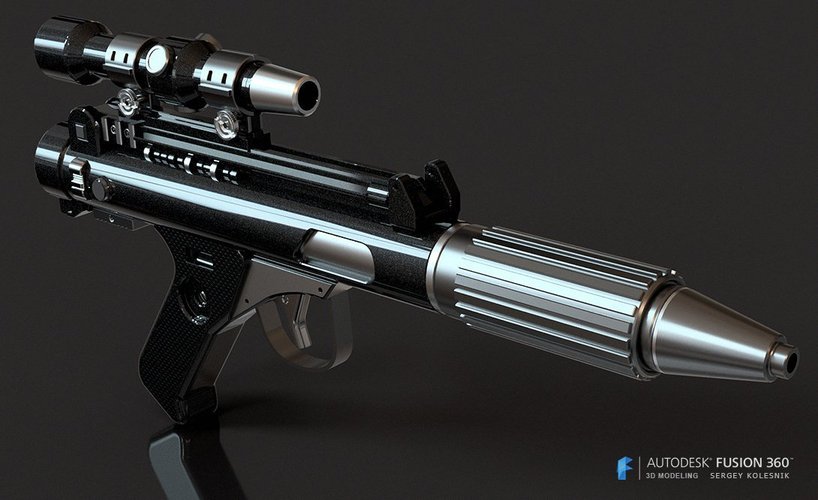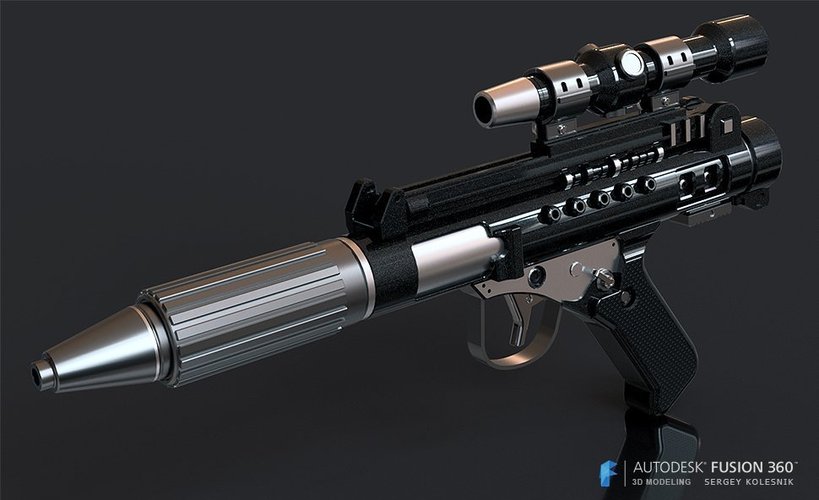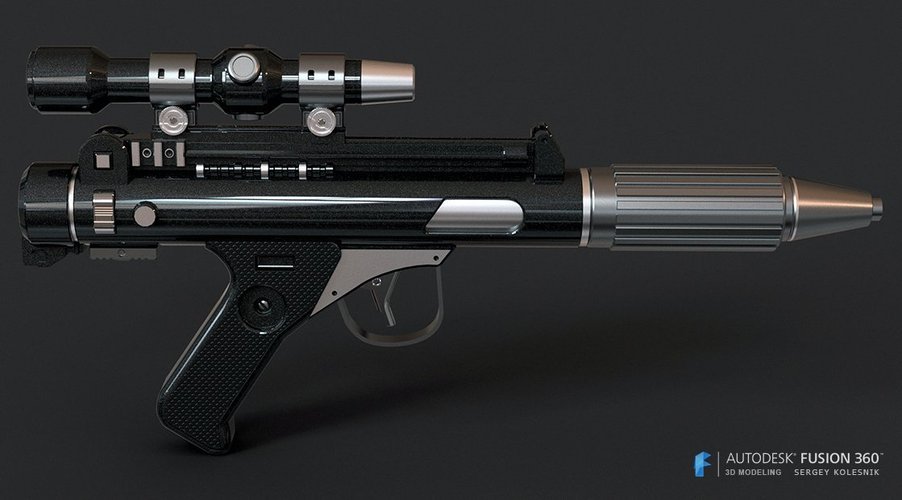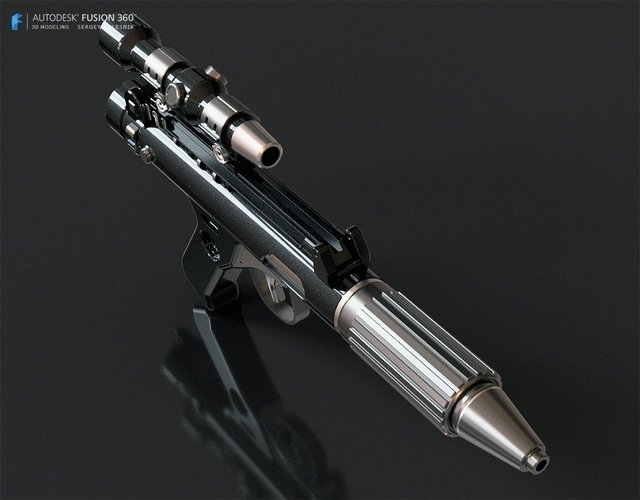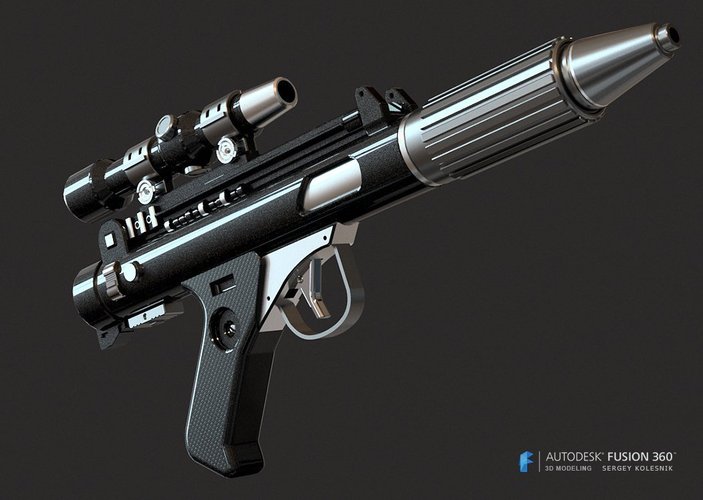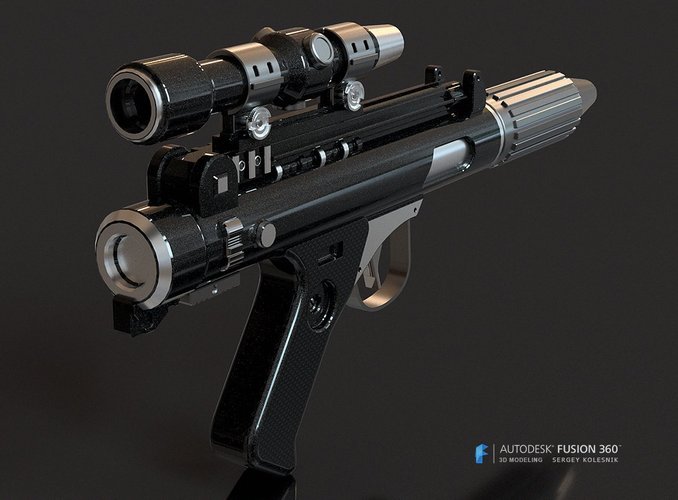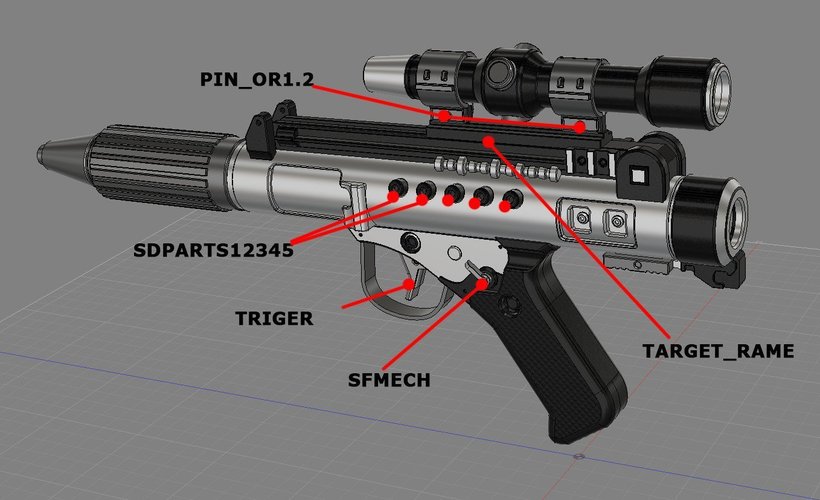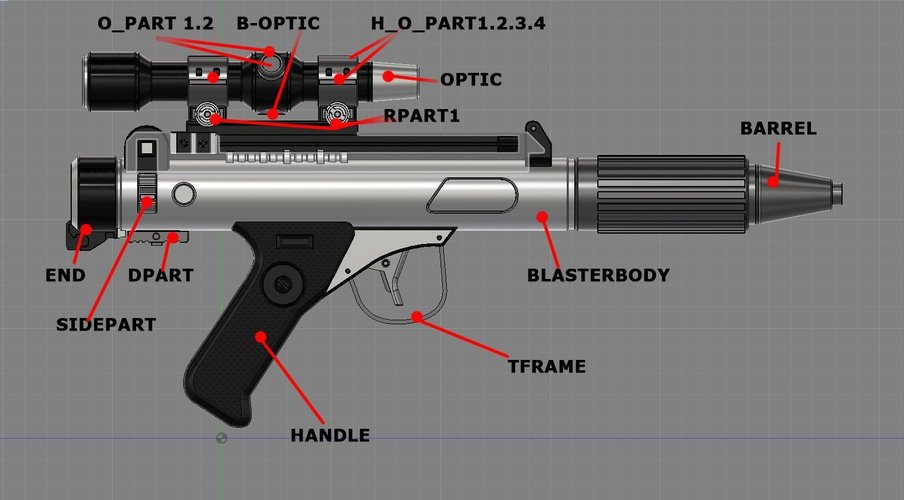 No Prints Yet

Be the first to upload a Print for this Design!
The DH-17 blaster pistol was commonly used by soldiers of the Rebel Alliance for conflicts aboard starships, and sometimes the officers of the Galactic Empirecarried it instead of the standard E-11 blaster rifles.[1]
The pistol was dependable on a semiautomatic setting, firing in short bursts. The pistol could also be fired fully automatic, but the power would be drained in 20 seconds.[1][3] Its high rate of fire and reasonable accuracy made it ideal for medium-range combat.[4]
It's a DH-17. Leave the settings the way they are and don't even think of switching it to automatic." ―First Sergeant Namir during the Mid Rim Retreat[src]
The DH-17 blaster pistol was a close-combat blaster pistol produced by BlasTech Industries.[1]
RackMultipart20160130-566-et853s.zip/barrel.stl
441 KB
RackMultipart20160130-566-et853s.zip/blasterbody.stl
1.01 MB
RackMultipart20160130-566-et853s.zip/body_nocut.stl
1.34 MB
RackMultipart20160130-566-et853s.zip/b-optic.stl
103 KB
RackMultipart20160130-566-et853s.zip/DH-17-blaster-pistol-1.jpg
692 KB
RackMultipart20160130-566-et853s.zip/DH-17-blaster-pistol-2.jpg
294 KB
RackMultipart20160130-566-et853s.zip/DH-17-blaster-pistol-3.jpg
544 KB
RackMultipart20160130-566-et853s.zip/DH-17-blaster-pistol-5.jpg
1.14 MB
RackMultipart20160130-566-et853s.zip/DH-17-blaster-pistol-6.jpg
718 KB
RackMultipart20160130-566-et853s.zip/DH-17-blaster-pistol-v4.jpg
825 KB
RackMultipart20160130-566-et853s.zip/dpart.stl
73.7 KB
RackMultipart20160130-566-et853s.zip/end.stl
285 KB
RackMultipart20160130-566-et853s.zip/h_o_part1.stl
222 KB
RackMultipart20160130-566-et853s.zip/h_o_part2.stl
222 KB
RackMultipart20160130-566-et853s.zip/handle.stl
1.49 MB
RackMultipart20160130-566-et853s.zip/o_part.stl
136 KB
RackMultipart20160130-566-et853s.zip/o-part1.stl
136 KB
RackMultipart20160130-566-et853s.zip/optic.stl
574 KB
RackMultipart20160130-566-et853s.zip/pin_or1.stl
133 KB
RackMultipart20160130-566-et853s.zip/rpart1.stl
458 KB
RackMultipart20160130-566-et853s.zip/s1.jpg
358 KB
RackMultipart20160130-566-et853s.zip/s2.jpg
295 KB
RackMultipart20160130-566-et853s.zip/sdparts12345.stl
153 KB
RackMultipart20160130-566-et853s.zip/sfmech.stl
139 KB
RackMultipart20160130-566-et853s.zip/sidepart.stl
41.3 KB
RackMultipart20160130-566-et853s.zip/target_rame.stl
362 KB
RackMultipart20160130-566-et853s.zip/tframe.stl
62.4 KB
RackMultipart20160130-566-et853s.zip/triger.stl
380 KB