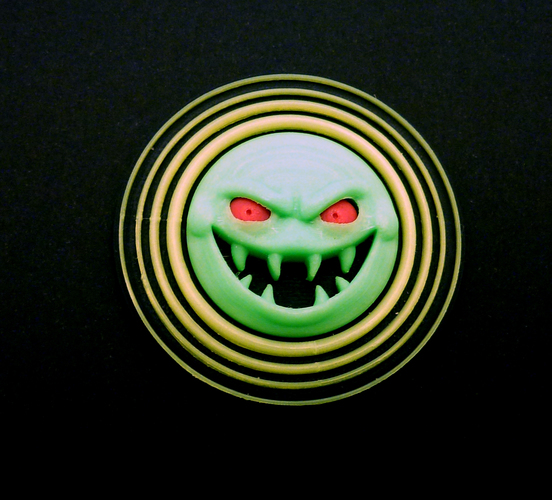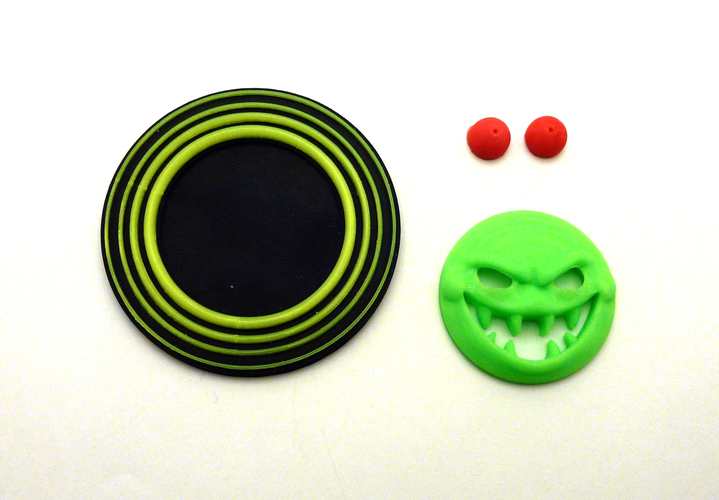 Oh NO! Cosmos and Chaos have informed me that I have released too many Happy Faces into the universe and that I must redress the balance. Hence I have created "Evil Happy Face". To make extra sure it's working, I've given him a "power radiation" base to sit in.
Let's hope it works:-) Because this is it - no more Happy Faces:-P
Files are provided for single and dual extrusion. Application should be fairly obvious. Only thing I will add is that if you are printing power_radiation_base.stl on a single extrusion setup, then you will need to look at your sliced model to work out where the "bands" start and pause your print and swap out the filament.
WARNING: My dual extrusion system is in bits at the moment, so those files have not been tested.
Print Settings
Printer Brand: RepRap
Printer: Prusa i3
Rafts: No
Supports: No
Resolution: 0.05
Infill: 75%
Notes:
Good idea to use a skirt for the eyes if printing separately for single extrusion set up.
evil_happy_face.stl
3.8 MB
evil_happy_face_eyes_dual_extrusion.stl
1.19 MB
evil_happy_face_eyes_single_extrusion.stl
1.55 MB
power_bands_dual_extrusion.stl
1.19 MB
power_radiation_base_dual_extrusion.stl
1.19 MB
power_radiation_base_single_extrusion.stl
1.65 MB