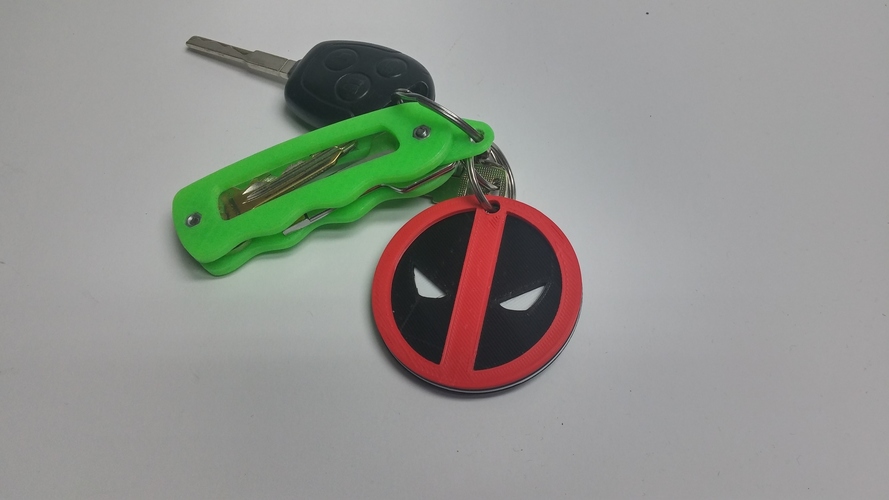 I made a small hole in Joel Tellings design (http://www.thingiverse.com/thing:1323005) and sized it down to 60mm so it fits to my keyholder. Thanks Joel (3D Printing Nerd) for this nice design.
Printer: Da Vinci 1.0a with E3D V6 hotend
Rafts: No
Supports: No
Resolution: 0.2 mm
Infill: 15 %
You can add  pauses (M0) into the gcode to switch colors.
DeadpoolKeychain.stl
11.5 MB